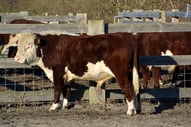 Although carbon dioxide (CO2) is the most common and most-discussed greenhouse gas (GHG), it is by no means the only one. And on a per-unit basis, it is by no means the most potent GHG either. Air quality agencies and climate change scientists also focus attention on so-called "short-lived climate pollutant (SLCP)" means an agent that has a relatively short lifetime in the atmosphere, from a few days to a few decades, and a warming influence on the climate that is more potent than that of carbon dioxide. Individual jurisdictions have addressed individual SLCPs, but comprehensive approaches have been limited.In 2014, California legislation assigned that state's Air Resources Board (ARB) to adopt a SCLP Reduction Strategy (I wrote about the legislation and 2016's draft strategy here).
In 2017, Environment and Climate Change Canada also adopted a Strategy on SCLPs. Since then, additional jurisdictions have expanded their efforts in similar directions. The remainder of this note provides an update.
What are Short-Lived Climate Pollutants?
There's no standard definition, but the one in California's legislation addresses the idea: "an agent that has a relatively short lifetime in the atmosphere, from a few days to a few decades, and a warming influence on the climate that is more potent than that of carbon dioxide." To provide comparisons, climate researchers and regulators define CO2 to have global warming potential (GWP) equal to 1.0, and compare other GHGs to that effectiveness. ARB's strategy plan addresses the following pollutants:

Methane (GWP = 25, although some evaluations suggest 34; 9% of California CO2-equivalent emissions) – primarily from agriculture and landfills

Black carbon (GWP = 480-2900, 3% of California emissions) – primarily from vehicles and fireplaces/stoves

Fluorinated gases (GWP = 675-12,200, 3% of California emissions) – primarily from refrigerants and aerosol uses (including chlorofluorocarbons and hydrofluorocarbons)
What is Being Done (Or at Least Promised)?
California and Canada have adopted comprehensive approaches to address all three categories of SLCP. A number of jurisdictions have established methane control programs, targeting at least some of the major emission categories: natural gas development and use, agriculture, and solid waste disposal (i.e., of organics).
In September 2018, the U.S. Climate Alliance – a working group of 16 states and Puerto Rico -- released a "road map" for these efforts, "From SLCP Challenge to Action." It outlines a menu of options states can consider, in the context of a collective goal to reduce SLCP emissions in the Alliance jurisdictions as a whole by 40-50 percent below current levels by 2030. These options compile programmatic options already planned or implemented in member states and around the world. Options include:
Methane: energy sector leak detection and control throughout the value chain; animal agriculture manure management (e.g., anaerobic digesters); plant agriculture waste management and disposal; food management, waste management, and disposal; identification and attention to "super emitter" hotspots.

Hydrofluorocarbons (HFCs): minimizing leaks from continuing uses (primarily refrigeration); collection and disposal from decommissioning uses; accelerated development and use of alternatives with lower GWPs.

Black carbon: transportation sector cleaner diesel and other fuels, accelerated transition to vehicles powered by other fuels, and more efficient operations and maintenance practices; stationary sources cleaner operations, and alternative equipment and fuels; agriculture improved management of woody and fibrous wastes; and forestry improved practices.
Throughout these options, the Alliance identifies a range of information, incentive, market-based alternatives and controls, and command-and-control regulations. It includes specific examples from member states, with references and links to identified examples.


Self-Assessment Checklist
Does the organization conduct activities that use and/or emit any of the short-lived climate pollutants?

Methane?

Black carbon?

Fluorinated gases?
Has a jurisdiction with regulatory authority over use, emissions, and/or waste management of an SLCPs established any program(s) affecting the organization's activities?

Information?

Incentive?

Market-based alternatives and controls?

Command-and-control regulations?
Has the organization evaluated its activities to determine whether and how to reduce SLCP use and emissions?

Where Can I Go For More Information?

About the Author

Jon Elliott is President of Touchstone Environmental and has been a major contributor to STP's product range for over 25 years.

Mr. Elliott has a diverse educational background. In addition to his Juris Doctor (University of California, Boalt Hall School of Law, 1981), he holds a Master of Public Policy (Goldman School of Public Policy [GSPP], UC Berkeley, 1980), and a Bachelor of Science in Mechanical Engineering (Princeton University, 1977).

Mr. Elliott is active in professional and community organizations. In addition, he is a past chairman of the Board of Directors of the GSPP Alumni Association, and past member of the Executive Committee of the State Bar of California's Environmental Law Section (including past chair of its Legislative Committee).
You may contact Mr. Elliott directly at: tei@ix.netcom.com