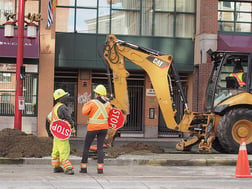 On June 8, Mexico's Ministry of Labor and Social Welfare (Secretaría del Trabajo y Previsión Social (STPS)) published Official Mexican Standard (Norma Oficial Mexicana (NOM)) NOM-037-STPS-2023 Telework-Safety and Health Conditions at Work ("NOM-037" or "Standard"), which will take effect on December 5. The new Standard will require employers to take specific measures to protect workers who spend at least 40% of their worktime operating in what the Standard calls the "teleworking modality." The remainder of this note summarizes these new requirements.
What is work in the "teleworking modality?
The new Standard applies to employers with any employees who work at least 40% of their time in the "teleworking modality", which can be interpreted from several of the definitions in the Standard:
Teleworking: Form of subordinate labor organization that consists of performing paid activities in places other than the workplace, for which the physical presence of the worker is not required … using information and communication technology for contact and command between the worker under the Teleworking modality and the employer. (§ 4.26)

Person working in the teleworking modality: Worker who provides their personal, paid and subordinate service in a fixed place(s), other than the workplace, and uses information and communication technologies (ICT) for the performance of their teleworking tasks. (§ 4.20) (I refer to this below as "teleworkers")

Workplace [i.e, when teleworking]: Fixed and private physical space, outside the workplace and separate from it, agreed with the employer to carry out Teleworking. (§ 4.18).
What must employers do for their teleworkers' occupational safety and health?
The Standard sets out detailed requirements for employers anywhere in Mexico with any teleworkers – there is no minimum number of employees to trigger the requirements. Subject employers must do the following:
Maintain list of teleworkers – updated list of teleworkers with at least the following information:

Personal information – name, gender, marital status, contact telephone number, domicile

Position information - name and position profile, activities to be developed

Logistics - time (in percentage) of work time teleworking, and worker's agreed-upon workplace(s) for telework modality, list of computer and ergonomic equipment granted to the worker

Company name and address of the work center

Ensure that specific fixed teleworking workplaces are agreed upon, and they meet the following requirements:

Have connectivity for the use and management of ICT

Have safety and health conditions at work, with emphasis on the good condition of electrical installations; with lighting, ventilation and ergonomic conditions.

Establish and maintain a written Telework Policy that meets the Standard's requirements and any collective bargaining agreement and/or employer policies, and distribute it to employees. The Policy must include the following (examples of work policies appear in its Appendix 1):

Promote a culture of occupational risk prevention through safety and health at work in workers under the Teleworking modality;

Establish communication mechanisms with teleworkers through face-to-face meetings in the workplace, or through ICT, in order to avoid social isolation;

Facilitate the work center's remote communication and dissemination mechanisms, including email and others, so teleworkers are aware of procedures to which they are subject.

Indicate the mechanisms and rules of contact between the workplace and teleworkers, including guarantee of teleworkers' right to privacy, and non-interference with the work-family relationship, and that are proportional to their objective;

Establish the agreed working hours, and/or agreed distribution of the working hours, providing that they do not exceed legal and contractual maximums, including the right to rest breaks and disconnection (including from digital ICT) at the end of the working day, during non-working hours, vacations, permits and licenses;

Indicate that teleworkers rights may not be less than those who do face-to-face work in the workplace;

Promote gender rights and make it possible for teleworkers to reconcile their personal lives;

Determine times within the working day, for a maximum of six months, in which teleworking mothers who are breastfeeding will have time to do so, being able to choose between taking two extra daily rest periods (half an hour each) or reduce their working day by one hour;

Indicate the importance of promoting and monitoring teleworkers' health;

Establish mechanics for teleworkers to inform the employer of changes to their working address;

Define precisely the responsibilities and obligations for employers and teleworkers in compliance with applicable law, collective agreement and/or work regulations; and

Establish mechanisms to apply, where appropriate, the reversibility of teleworking in compliance with the law.

Inform teleworkers under and the employer's workplace safety and hygiene commission about the risks related to telework, and the possible exposure of teleworkers to agents and risk factors (including ergonomic and psychosocial risks).

Have a checklist for teleworking health and safety conditions, including those specified in the Standard (physical agents, ergonomic risks, and psychosocial risks), and any measures established by the employer's safety and hygiene commission.

Provide for inspections by the employer's safety and hygiene commission, or by an appropriate contracted entity.

Establish and document, procedures for changes from face-to-face to teleworking and vice versa, including at least items listed in the Standard.

Provide teleworkers necessary items, including:

ergonomic chair, and other features necessary to ensure the teleworker's ergonomic posture

necessary inputs for teleworking including ICT and printers as appropriate.

Establish and document programs to maintain necessary ICT provided to teleworkers.

Provide training, at least annually, in health and safety issues in teleworking.

Provide medical evaluations and follow up on post-accident notices.

Share documentation and information with the employer's workplace safety and hygiene commission.

Provide care mechanisms for cases of family violence that consider, among other things, return to face-to-face working, temporarily or permanently.

Provide necessary support so teleworkers can participate as appropriate in the employer's workplace safety and hygiene commission.

Maintain required documentation for at least one year. Note that inspections of teleworkers' workplaces are valid for two years if there has been no notice of changed conditions.
What must employees do?
The Standard also establishes requirements for teleworking employees. These consist of the following:
Either allow the employer's workplace safety and hygiene commission (or contractor) to inspect the teleworker's workplace, or apply the Standard's checklist (a detailed checklist in the Standard's Appendix 3).

Comply with the employer's Teleworking Policy.

Inform the employer and its workplace safety and hygiene commission of any alteration of workplace conditions, or a traumatic event, that prevent teleworking.

Safeguard and maintain any employer-provided equipment, including ICT and ergonomic items.

Comply with worker safety and health requirements, and submit to medical examination if appropriate.

Comply with the employer's data and information protection policies and procedures.

Inform the employer in writing and in advance of any permanent or temporary change of address from the previously agreed place of telework.

Participate in telework-related information and training processes.

Notify the employer and its workplace safety and hygiene commission of any workplace incident related to teleworking.
What happens now?
Employers in Mexico using teleworkers have until December 5, 2023 to comply with the new Standard. There are no comparable detailed requirements in the US or Canada, but general Employer's General Duty Clause covers teleworking employees in those countries, so employers would be well served to evaluate their policies and procedures against the new Mexican Standard.
Self-evaluation checklist
Does the organization employ workers who regularly telework as part of their employment?

If so, and the organization has employees in Mexico, has it:
- evaluated arrangements covering teleworkers to consider compliance with new NOM-037?
- prepared to comply with NOM-037 requirements by December 5, 2023?
If the organization employs teleworkers outside Mexico, has it evaluate arrangements covering teleworkers in comparison to NOM-037 requirements?
Where can I go for more information?
Mexico Ministry of Labor and Social Welfare
- website
- NOM 037 (6/8/23 Official Gazette of the Federation)
About the Author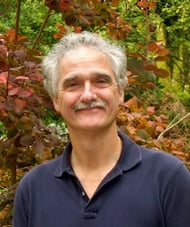 Jon Elliott is President of Touchstone Environmental and has been a major contributor to STP's product range for over 30 years.

Mr. Elliott has a diverse educational background. In addition to his Juris Doctor (University of California, Boalt Hall School of Law, 1981), he holds a Master of Public Policy (Goldman School of Public Policy [GSPP], UC Berkeley, 1980), and a Bachelor of Science in Mechanical Engineering (Princeton University, 1977).

Mr. Elliott is active in professional and community organizations. In addition, he is a past chairman of the Board of Directors of the GSPP Alumni Association, and past member of the Executive Committee of the State Bar of California's Environmental Law Section (including past chair of its Legislative Committee).
You may contact Mr. Elliott directly at: tei@ix.netcom.com