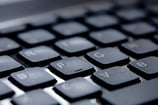 The Federal Trade Commission's guidelines for testimonials and endorsements require disclosure of any payment or benefit that endorsers receive for their endorsements.
Until now, in the online realm, the FTC has only pursued advertisers who have offered inducements to bloggers and others for endorsements without telling them to disclose the relationship. Now, however, the FTC has gone after two video bloggers themselves for failing to reveal their connections to a website they endorsed, and has sent warning letters to individuals who posted endorsements on Instagram without revealing that they were compensated.
Trevor "TmarTn" Martin and Thomas "Syndicate" Cassell are professional video game players who create videos of themselves playing various games and post those videos to YouTube, where they have millions of viewers.
Both posted numerous videos in which they boasted that they had won online lotteries on the website CSGO Lotto (now offline), which accepts entry fees and rewards winners with "skins," virtual camouflage for weapons in the popular online game Counter-Strike: Global Offensive, known as "CS:GO."
Bloomberg reports that there are numerous gambling sites that use CS:GO skins instead of currency. They are superficially (but not really) legal because the payments and winnings are in skins, not cash, but numerous other sites allow skins to be exchanged for more conventional currency.
In their videos, Martin and Cassell did not explicitly mention that they were majority owners of the CSGO Lotto site. The FTC charges against them alleged that this meant that they derived financial benefit from the site, and their failure to disclosure their ownership violated the endorsement guidelines.
The FTC also alleged that they paid others to endorse their site without informing them of the disclosure requirement.
When their ownership of the CSGO Lotto site was revealed by another video blogger last year, Martin and Cassell both apologized: Martin on YouTube, Cassell on Twitter.
In their settlement with the FTC, Martin, Cassell, and their company agree to "clearly and conspicuously" disclose their monetary or other connections to any products or services that they endorse, and to require all endorsers of the company's products and services to do the same. They also agreed to FTC monitoring of their activities for 10 years.
The letters that the FTC sent to 21 Instagram posters followed the agency's letters to 91 social media influencers in April, informing them of the FTC endorsement guidelines. The agency did not identify the recipients of the latest letters, although the Rolling Stone gaming news site "gilexl" says that it has filed a federal Freedom of Information request for the information.
Specialty Technical Publishers (STP) has just published an update to its publication Internet Law: The Complete Guide and provides a variety of single-law and multi-law services, intended to facilitate clients' understanding of and compliance with requirements. These include:
photo credit: Chris Glover - Computer Problems (Nearly fixed) Keyboard via photopin (license)