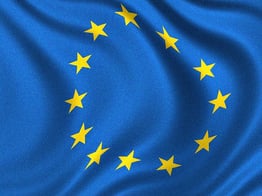 Beginning in 2018 with reporting of 2017 data, the European Union's (EU's) Non-Financial Reporting Directive (NFRD) requires targeted companies to provide information to help shareholders and other interests to understand risks faced by the company, and to summarize the company's activities regarding a variety of social and environmental issues. These requirements will be superseded during 2025-2029 by a new Corporate Sustainability Reporting Directive (CSRD) that clarifies and expands NFRD requirements. The remainder of this note summarizes existing NFRD requirements.
Which organizations are subject to NFRD reporting requirements?
NFRD reporting requirements apply to the following:
"large undertakings which are public-interest entities", which requires both of the following:

"large entities" are those with more than 500 employees

"public-interest entities" are defined by reference to the EU Accounting Directive as companies with securities listed in EU regulated markets, banks (whether listed or not), insurance companies (whether listed or not) and any other companies designated by a Member State

"public-interest entities that are parent companies of a large group" (i.e., with an average number of employees in excess of 500 on a consolidated basis)
Subsidiaries that would meet these definitions on an unconsolidated basis are exempt from separate filing requirements if they are covered by consolidated reports issued by their parent company.
These reporting requirements became effective with annual reports covering 2017 – generally published during 2018. According to the EU, roughly 11,700 entities meet these definitions.
What reporting does the NFRD require?
The NRFD was first enacted in 2014 as amendments to the EU's Accounting Directive, to require the target entities noted above to provide within their management reports the following "non-financial statements" in addition to traditional financial statements, particularly regarding "environmental, social and employee matters, respect for human rights, anti-corruption and bribery matters":
a non-financial statement containing information to the extent necessary for an understanding of the undertaking's development, performance, position and impact of its activity, relating to, as a minimum, environmental, social and employee matters, respect for human rights, anti-corruption and bribery matters, including:
"(a) a brief description of the undertaking's business model;
(b) a description of the policies pursued by the undertaking in relation to those matters, including due diligence
processes implemented;
(c) the outcome of those policies;
(d) the principal risks related to those matters linked to the undertaking's operations including, where relevant and
proportionate, its business relationships, products or services which are likely to cause adverse impacts in those
areas, and how the undertaking manages those risks;
(e) non-financial key performance indicators relevant to the particular business expands on more traditional financial
and non-financial reporting requirements."
As described by EU publications, reports are to describe both
"how sustainability issues affect their performance, position and development (the 'outside-in' perspective)," and

"their impact on people and the environment (the 'inside-out' perspective)."
The NFRD is designed to give reporting companies flexibility in crafting reports, directing the European Commission to prepare non-binding guidelines to support reporting based on "best practices" and with recognition of other governmental and non-governmental guidance for reporting of environmental, sustainability and governance (ESG) issues. The European Commission issued two sets of reporting guidelines:
"Guidelines on non-financial reporting (methodology for reporting non-financial information)" (June 2017)
These are the primary guidelines, issued in time to inform companies' first NFRD reports using 2017 data. They provide 20 pages of guidance on the following:
Materiality – the company must report which aspects are material, how and why. These may include the company's business model, sector and sectoral activities, stakeholder interests, public policy and legal drivers, and anticipated impacts

Statements are to be

"fair, balanced and understandable"

"comprehensive but concise"

"strategic and forward-looking"

"stakeholder orientated"

"consistent and coherent"

Content of statements should include the following information about the company and its activities

Business model

Policies and due diligence

Outcome [i.e., what is anticipated, and why]

Principal risks and their management

Key performance indicators

Thematic aspects – including environmental matters, social and employee matters, respect for human rights, antic-corruption and bribery matters, and others

Companies may rely on "high quality, broadly recognised national, EU-based or international frameworks" when preparing statements

Statements are to include board diversity disclosures



Guidelines on non-financial reporting: Supplement on reporting climate-related information" (June 2019)
This document provides detailed explanation of how the concepts and examples from the general 2017 guidance apply when disclosing "climate-related information."
What happens next?
NFRD reports have now been required for 6 years. During this period, the EU itself and other stakeholders have complained that the flexibility offered companies in their reporting has led to inconsistencies that complicate and frustrate efforts to compare and compile information across entities. Companies rely to varying degrees on available international standards (such as the International Organization for Standardization (ISO) 26000 Guidance on Social Responsibility), national or industry-specific guidance (such as the US Securities and Exchange Commission's (SEC's) growing requirements for non-financial reporting), or their own autonomous approaches.
To address these shortfalls, in November 2022 EU adopted a Corporate Sustainability Reporting Directive (CSRD) which will provide additional and more detailed directives for compliance, and will also reduce thresholds to greatly expand the universe of regulated entities (the EU estimates 50,000 organizations). The EU-supported EFRAG organization (formerly known as the European Financial Reporting Advisory Group) is preparing guidelines for publication during 2023. Compliance requirements will be phased in during 2025-2029 (addressing 2024-2028 date). I will summarize these requirements in a subsequent note.
Organizations subject to the existing NFRD – including entities in North America that are part of reporting companies or their subsidiaries – should be planning their transition to CSRD, and organizations that will become subject to CSRD should be preparing to collect and report information as required. Other organizations that make non-NFRD/CSRD disclosures should review their activities, since the expanded CSRD requirements will become important benchmarks against which other entities' reports are evaluated.
Self-Assessment Checklist
Is the organization a company, subsidiary of a company, or part of a company or subsidiary subject to the EU's Non-Financial Reporting Directive?
If so, does the organization prepare reports consistent with NRFD guidelines (or collect data or prepare portions of such reports) to support reporting by the organization's general management or parent?
If the organization prepares its own non-financial reporting, does it use NFRD guidelines as a basis for the design and organization of its reports (even if not required to do so)?
Does the organization review NFRD reports as part of its own ongoing activities?
Has the organization reviewed the new EU Corporate Sustainability Reporting Directive (CSRD) to evaluate its relevance to the organization's activities?
Where Do I Go For More Information?
Information available via the Internet includes:
About the Author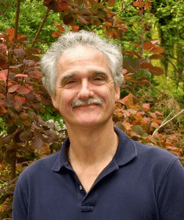 Jon Elliott is President of Touchstone Environmental and has been a major contributor to STP's product range for over 30 years.

Mr. Elliott has a diverse educational background. In addition to his Juris Doctor (University of California, Boalt Hall School of Law, 1981), he holds a Master of Public Policy (Goldman School of Public Policy [GSPP], UC Berkeley, 1980), and a Bachelor of Science in Mechanical Engineering (Princeton University, 1977).

Mr. Elliott is active in professional and community organizations. In addition, he is a past chairman of the Board of Directors of the GSPP Alumni Association, and past member of the Executive Committee of the State Bar of California's Environmental Law Section (including past chair of its Legislative Committee).
You may contact Mr. Elliott directly at: