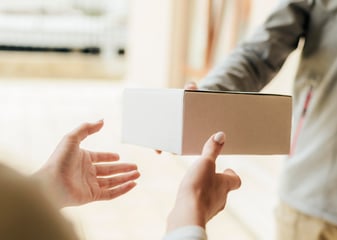 On October 19, 2022 the US Environmental Protection Agency (EPA) and the United Parcel Service (UPS) settled a massive enforcement case covering violations of hazardous waste management requirements under the Resource Conservation and Recovery Act (RCRA) at 1,160 UPS facilities across forty-five (45) states and the territory of Puerto Rico. Most of the identified violations resulted from UPS' misclassification of the quantities of hazardous waste generated at its facilities, and resulting failures to meet the additional requirements actually applicable at the mis-classified facilities. The national prosecution followed an investigation and subsequent Consent Agreement and Final Order (CAFO) in EPA's Region 6 (Arkansas, Louisiana, New Mexico, Oklahoma, Texas and 66 Tribal Nations), which developed after enforcement at a single UPS site in Arkansas. The new nationwide settlement also appears in a CAFO, in which UPS agrees to pay more than $5 million in fines and to undertake enhanced compliance programs. The settlement is a good reminder to all organizations generating hazardous waste, that failures to meet RCRA-related administrative requirements can create enforcement liability even if wastes are managed responsibly.
Which RCRA requirements did UPS fail to meet?
The new CAFO summarizes widespread non-compliance with basic RCRA requirements at UPS' package handling and shipping facilities, which generate wastes from routine activities and spills. Unmet requirements include:
Generators must calculate monthly hazardous waste generation, and self-assign each facility to the appropriate regulatory tier – very small quantity generator (VSQG; up to 100 kilograms per month), small quantity generator (SQG; >100 kg and up to 1,000 kg/mo, and no more than 1 kg of acute hazardous waste), or large quantity generator (LQG; >1,000 kg hazardous waste or 1 kg AHW per month). UPS failed to appropriately identify some facilities' generation volumes and tier.

SQG and LQG facilities must file basic notifications of their hazardous waste activities with EPA or the authorized state. UPS failed to do so for some facilities.

Generator facilities must meet onsite handling and accumulation requirements, which vary with tier. UPS failed to meet requirements appropriate to the actual tier at some facilities.

Generator facilities must determine Land Disposal Restrictions (LDR) applicable to their hazardous waste streams before onsite treatment or offering of waste (via manifests) for offsite management. UPS failed to do so for some facilities.

Generators must accurately and fully complete manifests for offsite hazardous waste shipments. UPS failed to do so for some shipments from some facilities.

LQGs that ship any hazardous wastes for offsite management must submit Biennial Reports to EPA. UPS failed to do so for some facilities.
What has UPS agreed to do?
UPS agrees to a timeline to ensure compliance, including the "implementation of mechanisms and procedures for accurate and complete performance" of the following compliance activities:
Hazardous waste determinations

Generator notifications

Employee training

Biennial (in some states annual) reporting

Land disposal restrictions

Onsite hazardous waste management, including contingency plans and emergency procedures

Manifesting
UPS also agrees to pay $5,323,008 in penalties, and to follow tracking and reporting requirements specified in the CAFO.
What now?
UPS will proceed to comply with the CAFO. Other organizations should be mindful that this series of proceedings began with inspection and enforcement actions at a single UPS facility in Arkansas, then snowballed to a multistate enforcement action by EPA in the Region 6 states, and has now reached over 1,100 facilities nationwide. Many of the violations spring from failure to identify which wastes are hazardous, to tabulate hazardous waste volumes accurately in order to assign facilities to the correct regulatory tier (VSQG, SQG, and LQG), and to tailor compliance correctly. Accordingly, this CAFO provides a useful reminder that every facility should ensure that basic RCRA compliance steps are taken, and the regulatory implications identified and followed.
Self-evaluation checklist
Do any of the organization's activities and facilities generate hazardous waste subject to RCRA regulation?
If so, does the organization ensure that each such facility accurately measures volumes of hazardous waste generated, and identifies and follows applicable compliance requirements?
If any of the organization's activities or facilities have been subject to enforcement actions because of alleged RCRA violations, has the organization reviewed similar activities at its other facilities to ensure that there are no broader systemic compliance failures?
Where can I go for more information?
● EPA-UPS case
- Final Order and Consent Agreement
- EPA press release announcing agreement (10/19/22)
● EPA Hazardous Waste webpage
About the Author

Jon Elliott is President of Touchstone Environmental and has been a major contributor to STP's product range for over 30 years.

Mr. Elliott has a diverse educational background. In addition to his Juris Doctor (University of California, Boalt Hall School of Law, 1981), he holds a Master of Public Policy (Goldman School of Public Policy [GSPP], UC Berkeley, 1980), and a Bachelor of Science in Mechanical Engineering (Princeton University, 1977).

Mr. Elliott is active in professional and community organizations. In addition, he is a past chairman of the Board of Directors of the GSPP Alumni Association, and past member of the Executive Committee of the State Bar of California's Environmental Law Section (including past chair of its Legislative Committee).
You may contact Mr. Elliott directly at: tei@ix.netcom.com
Image by Freepik