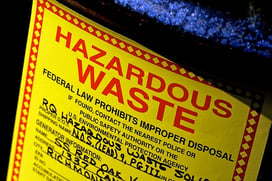 The Environmental Protection Agency (EPA) applies its authority under the Resource Conservation and Recovery Act (RCRA) to set national requirements for containers – such as drums – that may be contaminated after use to accumulate hazardous chemicals and wastes. These rules include the "empty container rule" first promulgated in 1980. On August 11, 2023 EPA published in the Federal Register a "Used Drum Management and Reconditioning Advance Notice of Proposed Rulemaking" (ANPRM), setting forth the agency's thinking about existing container management requirements and possible enhancements and regulatory and non-regulatory alternatives to its existing approaches. The rest of this note summarizes EPA's ruminations, which may lead to a formal rulemaking.
What are existing post-use requirements for hazardous waste containers?
EPA requires generators and other entities that manage hazardous wastes to evaluate whether containers that formerly held hazardous wastes are themselves hazardous. Containers made of absorbent materials (such as wood, paper, cardboard, or fabric) are never excluded from regulation if hazardous constituents or wastes were in direct contact. Containers used in other situations may be excluded, for example:
containers that held nonhazardous materials

containers with inner liners that are managed so that the outer container is never contaminated with hazardous material or waste

oil filters managed under RCRA recycling requirements

PCB-contaminated equipment, such as transformers and capacitors, as long as the concentration of PCB in the container falls below the soluble threshold limit concentration (STLC) and total threshold limit concentration (TTLC) limits

chemotherapy bags or IV tubing used for treatment

associated roll-off bins, tanks and other equipment certified for hazardous waste transportation
EPA's "empty container rule" (40 CFR 261.7) exempts from regulation hazardous waste residues that remain in a drum or other container (or an inner liner removed from an empty container) after specified conditions are met (e.g., all hazardous wastes have been removed using commonly employed practices and no more than one inch of non-acute hazardous waste remains in a drum; or all acute hazardous wastes have been removed and the container cleaned by triple rinsing or comparable method). The ANPRM refers to containers that meet these requirements as "RCRA empty."
EPA also regulates hazardous waste "drum reconditioning facilities" that recondition metal and plastic drums and intermediate bulk containers (IBCs) for resale and reuse by cleaning, restoring, testing, and certifying these industrial containers. The ANPRM cites an EPA study completed in 2022, the "Drum Reconditioner Damage Case Report" (Report), which found that 181 drum recycling facilities nationwide manage approximately 40 million metal and plastic containers annually, and that approximately 35% of drums are reconditioned using drum furnaces to burn out the contaminants, while 65% of containers are reconditioned through washing methods. EPA's Report expresses the agency's concerns that these facilities may "inadvertently" receive and manage significant numbers of containers that do not actually qualify as "RCRA empty," and so may mis-manage large volumes of hazardous waste.
What issues does the new ANPRM consider?
The ANPRM sets forth a number of regulatory and non-regulatory issues related to container management
Potential regulatory actions
The ANPRM presents discussion and a table of possible regulatory actions revising EPA's RCRA requirements. EPA provides rationales, but no regulatory language or numerical measurements. Alternatives include:
revising empty container rule – might expand procedural standards for "emptying", revise one inch residue standard for "empty", establish express distinctions between pourable and non-pourable wastes, extend triple rinsing requirement to all hazardous constituent/waste containers, strengthen drum evaluation requirements (perhaps including entity certifications), enhance structural integrity requirements, add standard operating procedures (SOP) and/or training requirements

revising shipment provisions for container generators – might add drum tracking and record keeping requirements, drum labeling requirements (such as hazard information)

enhancing drum reconditioner facility requirements in ways akin to recycling and treatment facility requirements – might include specific permit conditions to qualify for treatment/recycling permit exemptions (SOPs, procedures for discrepancy and rejection reporting, container management procedures and locations), enhanced onsite handling and self-inspection, financial assurance requirements, contingency plans, emission and wastewater controls (in addition to applicable Clean Air Act, Clean Water Act requirements), or even additional permit/variance requirements

enhanced post-management end-or-life standards for containers – e.g., might require "truly empty" and/or apply general standards for wastes that might contain RCRA hazards

Environmental Justice
The Drum Report indicates that nearly all of the drum reconditioning facilities that have reported hazardous incidents are sited in areas identified as having environmental justice issues (economic and social vulnerabilities), and that many others are also sited in such areas. ANPRM does not pose solutions.
Transportation equipment cleaning facilities
EPA notes that facilities where drum transportation equipment is cleaned after shipments are subject to (reduced) versions of many of the same hazard prevention and management issues, and states that the agency is 'interested in" public comments on these matters.
What happens next?
EPA is soliciting public comments on the items and issues raised in the ANPRM, which are due by September 25, 2023. EPA has not provided a possible timeline for actions after these comments are received and reviewed.
Self-evaluation checklist
Does the organization include activities that use hazardous chemicals, constituents or wastes?
If so, does the organization manage containers that held these materials, after the materials have been removed?

If so, are any of these containers managed in compliance with EPA's "empty container management" requirements

Onsite, in compliance with applicable regulatory requirements and/or the organization's own procedures

Offsite, after transportation in compliance with applicable requirements
Has the organization reviewed EPA's Used Drum Management and Reconditioning ANPRM to evaluate how possible changes presented in the ANPRM would affect the organization's activities?
Is the organization preparing to submit formal comments to the ANPRM docket?
Where can I go for more information?
- Used Drum Management and Reconditioning webpage
- Used Drum Management and Reconditioning ANPRM (8/11/23 Federal Register)
- Drum Reconditioner Damage Case Report (EPA 530-R-22-003) (9/22)
About the Author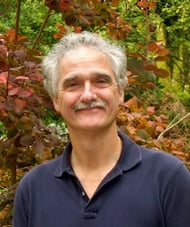 Jon Elliott is President of Touchstone Environmental and has been a major contributor to STP's product range for over 30 years.

Mr. Elliott has a diverse educational background. In addition to his Juris Doctor (University of California, Boalt Hall School of Law, 1981), he holds a Master of Public Policy (Goldman School of Public Policy [GSPP], UC Berkeley, 1980), and a Bachelor of Science in Mechanical Engineering (Princeton University, 1977).

Mr. Elliott is active in professional and community organizations. In addition, he is a past chairman of the Board of Directors of the GSPP Alumni Association, and past member of the Executive Committee of the State Bar of California's Environmental Law Section (including past chair of its Legislative Committee).
You may contact Mr. Elliott directly at: tei@ix.netcom.com