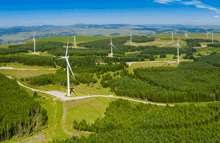 On March 28, the US Environmental Protection Agency (EPA) proposed regulations requiring "non-transportation-related onshore facilities" to prepare response plans covering possible releases of hazardous substances, and submit those plans to EPA. This proposal implements longstanding but unused EPA authority under the Clean Water Act (CWA). The remainder of this note discusses the proposal.
What existing CWA regulations would this proposal supplement?
Since the 1970s, EPA has employed its CWA authority to define a list of "hazardous substances." These have been subject to discharge permit requirements and some have established water quality (concentration) limits. EPA and the US Coast Guard have defined "reportable quantities (RQs)" and require reporting to the National Response Center of unauthorized discharges to waterways exceeding applicable RQs. EPA's current rulemaking identifies 200-300 reported RQ-level releases annually.
In 1990, the Oil Pollution Act (OPA) responded to the Exxon Valdez disaster by amending CWA to provide EPA with additional express authority to regulate entities involved in transportation of oil and other hazardous substances. EPA (and the US Coast Guard, in some situations) responded with rules for offshore oil facilities and tankers. In addition, however, OPA mandated that EPA "issue regulations which require an owner or operator of a tank vessel or facility . . . to prepare and submit … a plan for responding, to the maximum extent practicable, to a worst case discharge and to a substantial threat of such a discharge, of oil or a hazardous substance.'' EPA never did so, and was eventually sued by environmental groups; in 2020 the agency settled that litigation by agreeing to do so.
What is EPA proposing?
EPA is proposing to require "non-transportation-related onshore facilities" to prepare facility response plans (FRPs) covering selected releases of hazardous substances, and submit those plans to EPA. Applicability will be determined based on the following:
Which facilities will be covered?
The rules will apply to "any non-transportation-related onshore facility that, because of its location, could reasonably be expected to cause substantial harm to the environment by discharging CWA hazardous substances into or on the navigable waters." The applicability of this definition depends on the following:
Threshold quantity – 10,000 times the reportable quantity (RQ) established for each hazardous substance (in 40 CFR 117.3). RQs vary from 1 pound for highly hazardous materials (e.g., PCBs) up to 5,000 pounds, so the thresholds for these new FRP requirements vary from 10,000 – 50 million pounds.

Proximity to navigable waters – within ½ mile from navigable waters or conveyances to navigable waters

"Substantial harm" possible under any of the following:

Ability to cause harm to fish, wildlife, and sensitive environments

Ability to adversely impact a public water system

Ability to cause harm to public receptors (i.e, parks and other areas where people may be present)

Reportable discharge history – i.e, any within past 5 years
The potential for such harms will be evaluated by "worst case discharge scenarios" to be modeled by facilities in compliance with methodological standards set forth in the regulations.
What compliance documents will be required?
The proposed rules provide a serious of "general requirements," consisting of the following compliance documentation:
Initial FRPs – prepared and submitted within 12 months after meeting the threshold criteria above (including existing, new and modified facilities), or having a planned or unplanned discharge event

Amended FRPs – within 60 days after a "material" change in activities

Substantial harm certification – providing the facility's formal self-assessment under the threshold criteria above, on behalf of owner or operator and certified by an individual under legal penalty for mis-representation
The proposed rules provide procedures for assertion of claims of confidential business information. EPA's Regional Administrators will receive and review filings and determine facilities' compliance requirements and whether documentation meets applicable requirements. The proposed rules provide procedures for these reviews and determinations, and for facilities to appeal agency determinations and other parties to petition for further agency action.
What requirements will apply to facility response plans?
The regulations define FRP requirements, which include necessary elements and standards to be met when preparing and implementing each element. FRPs can be coordinated or combined with other emergency preparation and response plans. FRP requirements consist of the following:
General requirements:
Consistency with the CWA/Superfund National Contingency Plan (NCP) and applicable Area Response Plans

Qualified individual(s) with authority to implement response actions and ensure communication between the subject facility, its organization, and agency officials, and description of each individual's duties regarding notifications, communication and responses

Response resources available – within the facility and its organization, and through contracts or other means to ensure outside party support

Training, testing and drills

Periodic FRP reviews and updates
Emergency response information:
Facility information

Owner and operator information

Hazard evaluation, for a worst case discharge

Reportable discharge history

Response personnel and equipment

Contracts (for response personnel and equipment)

Notifications (within organization and with all relevant agencies)

Discharge information

Personnel roles and responsibilities

Discharge detection systems

Response actions

Disposal plans

Containment measures
Coordination with agencies
FRPs must be coordinated with the local emergency response plan prepared by the local emergency planning committee in compliance with the Emergency Planning and Community Right-to-Know Act (EPCRA, also known as SARA Title III).
What now?
As I noted above, EPA has issued this proposal as part of a settlement to litigation (Environmental Justice Health Alliance for Chemical Policy Reform v. EPA). The proposal meets EPA's commitment to propose regulations with 2 years after the settlement; EPA is also to finalize these rules within another 30 months (by September 2024). The proposal does not identify whether EPA plans to act faster.
Self-assessment checklist
Does the organization have any facilities or operations that involve the presence of CWA-listed hazardous substances?
If so, has the organization evaluated the maximum amounts of such hazardous substances that may be onsite or in use at a location?

If so, has the organization evaluated possible discharge incidents, including amounts that could be discharged and the proximity of such discharges to bodies of water and conveyances to water
Has the organization conducted incident planning for possible hazardous substance releases?
If so, has the organization evaluated whether releases might meet thresholds of material volumes and proximity to waters, as set forth in EPA's proposed rules?

If so, has the organization prepared facility planning and response plans, in compliance with existing requirements or on a voluntary basis?
Has the organization evaluated its operations to determine whether any would be subject to FRP requirements as proposed by EPA?
Has the organization evaluated the extent to which existing planning and response activities would comply with EPA's FRP requirements as proposed?
If so, is the organization taking steps to meet applicable FRP requirements, as proposed?
Is the organization preparing comments in the pending RFRP rulemaking?
Where can I go for more information?
About the Author

Jon Elliott is President of Touchstone Environmental and has been a major contributor to STP's product range for over 30 years.

Mr. Elliott has a diverse educational background. In addition to his Juris Doctor (University of California, Boalt Hall School of Law, 1981), he holds a Master of Public Policy (Goldman School of Public Policy [GSPP], UC Berkeley, 1980), and a Bachelor of Science in Mechanical Engineering (Princeton University, 1977).

Mr. Elliott is active in professional and community organizations. In addition, he is a past chairman of the Board of Directors of the GSPP Alumni Association, and past member of the Executive Committee of the State Bar of California's Environmental Law Section (including past chair of its Legislative Committee).
You may contact Mr. Elliott directly at: tei@ix.netcom.com