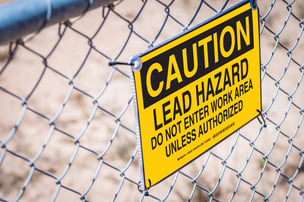 Lead and lead-containing materials are among the longest-used materials in construction and industry. Lead has been used in commercial, residential, and ceramic paint; in electric batteries and other devices; as a gasoline additive; for weighting; and other purposes. It also has been recognized as toxic to human health and the environment at least since the Romans, although understanding of the extent and severity of lead hazards has improved greatly in recent decades. Accordingly, environmental, occupational and public health agencies have progressively tightened standards to reduce lead exposures. On August 1, 2023, the Environmental Protection Agency (EPA) proposed to tighten post-remediation clearance levels as low as "non-detect." The rest of this note discusses EPA's latest proposal, and provides some context and background.
What hazards does lead pose?
Lead can affect almost every organ and system; it can accumulate in bodies over time, where it is stored in bones along with calcium. Epidemiological and experimental studies indicate that chronic exposure resulting in blood lead levels (BLL) as low as 10 µg/dL in adults are associated with impaired kidney function, high blood pressure, nervous system and neurobehavioral effects, cognitive dysfunction later in life, and subtle cognitive effects attributed to prenatal exposure. Pregnant women need to be especially concerned with reducing BLL since this can have serious impact on the developing fetus. As testing improves and long-term studies find statistically significant effects, no detectable BLL is demonstratively safe.
How are lead and lead exposures regulated?
Because of lead's widespread uses and increasingly-recognized hazards, lead and lead contamination are regulated by a host of federal, state and local regulatory programs. These include:
lead in manufacturing (federal Toxic Substances Control Act (TSCA) Title I)

lead-based paint (LBP) in housing and other structures (federal Housing and Community Development Act of 1992 (1992 HCDA) Title X, including TSCA Title IV)

worker protection from lead (federal Occupational Safety and Health Act (OSH Act) and state worker protection laws)

lead as an air pollutant (Clean Air Act (CAA) and state air quality laws)

lead as a water pollutant (Clean Water Act (CWA) and state water quality laws)

lead as a drinking water contaminant (federal Safe Drinking Water Act (SDWA) and state drinking water laws)

Lead-containing wastes as hazardous (federal Resource Conservation and Recovery Act (RCRA) and state hazardous waste laws)
What is EPA's latest proposal?
EPA's August 1 proposal applies to activities involving LBP and subject to Title X of the HCDA and TSCA Title IV, in order to increase health protections for the public – especially children – to redefine acceptable lead-dust levels on surfaces after abatement of (or disturbing) lead-based paint. EPA is proposing to lower the dust-lead hazard standards (DLHS) from the existing acceptable levels of 10 micrograms per square foot (mg/ft2) and 100 mg/ft2 for floors and window sills to, to instead prohibit any reportable level as analyzed by a laboratory recognized by EPA's National Lead Laboratory Accreditation Program. This is non-detect, although EPA's rulemaking refers to it as "a non-numeric value that the Agency refers to as greater than zero mg/ ft2 and may vary based on laboratory or test" – i.e, requiring "non-detect" while recognizing that the limits of testing may still mean that some (non-detectable) lead contamination is present. EPA is also proposing to change the dust-lead clearance levels (DLCL) used to determine when abatement work can be considered complete, from 10 mg/ft2, 100 mg/ft2 and 400 mg/ft2 for floors, window sills, and window troughs to 3 mg/ft2, 20 mg/ft2, and 25 mg/ft2, respectively.
As explained by EPA, entities affected by these changes would include entities that do any of the following subject to the agency's TSCA Title IV regulations:
conduct LBP activities (in accordance with 40 CFR 745.227)

operate a training program required to be accredited under 40 CFR 745.225)

a firm or individual who must be certified to conduct LBP activities or renovations (in accordance with 40 CFR 745.226), or

own, manage, and/or conduct abatement, rehabilitations or maintenance activities in most pre-1978 housing that is covered by a federal housing assistance program.
What happens now?
Comments are due on the proposal by October 2, after which EPA will probably move to finalize the revised rules – EPA's proposal is provided in part to comply with an order by the federal ninth Circuit Court of Appeals. Accordingly, if your organization is subject to the cited TSCA requirements, it should be preparing to comment, and most likely to comply. Furthermore, this is the first rulemaking I know of establishing "non-detect" limits for lead. While this measure is motivated directly by EPA's statutory duty to protect children, readers should recognize that validating non-detect as a regulatory level is likely to spread to at least some of the many other contexts in which lead and lead contamination are regulated.
Self-evaluation checklist
Do any of the organization's activities involve "lead-based paint" activities subject to regulation under HDCA Title X and TSCA title IV?
If so, does the organization ensure training, operations and testing necessary to comply with existing requirements?

If so, is the organization evaluating the impact of EPA's proposed regulatory levels on its activities?

If so, is the organization evaluating how to comply with the new standards if they are adopted in final form?
Do any of the organization's activities involve lead-containing materials or wastes subject to other federal or state regulatory requirements?
If so, does the organization ensure training, operations and testing necessary to comply with existing requirements?

If so, is the organization evaluating whether adoption of stricter lead-based material and/or waste limits in another regulatory context would impact its activities?
Is the organization preparing to comment on EPA's present proposal?
Where can I go for more information?
About the Author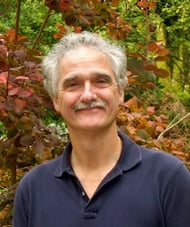 Jon Elliott is President of Touchstone Environmental and has been a major contributor to STP's product range for over 30 years.

Mr. Elliott has a diverse educational background. In addition to his Juris Doctor (University of California, Boalt Hall School of Law, 1981), he holds a Master of Public Policy (Goldman School of Public Policy [GSPP], UC Berkeley, 1980), and a Bachelor of Science in Mechanical Engineering (Princeton University, 1977).

Mr. Elliott is active in professional and community organizations. In addition, he is a past chairman of the Board of Directors of the GSPP Alumni Association, and past member of the Executive Committee of the State Bar of California's Environmental Law Section (including past chair of its Legislative Committee).
You may contact Mr. Elliott directly at: tei@ix.netcom.com