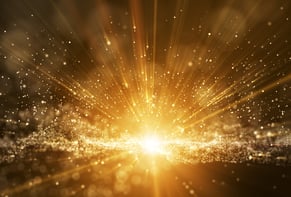 The federal Chemical Safety and Hazard Investigation Board – which usually refers to itself as the Chemical Safety Board or CSB -- has issued guidance on the hazards of explosive and combustible dust. The report is intended to identify the key barriers to improvement in the control and mitigation of combustible dust hazards. The report was developed by a contractor to CSB, after a fatal 2017 dust explosion at the Didion Milling facility in Cambria, Wisconsin. In October 2018, CSB issued a "Call to Action" to gather comments on the management, control and understanding of combustible dust (which I wrote about HERE). The objective of this project was to make sense of comments submitted in response to the Call to Action. CSB ultimately received 57 responses, which its contractor reviewed and supplemented with additional research.
Entitled "Dust Hazard Learning Review" (the Review), this report reflects a new format in CSB's attempts to analyze, explain and reduce hazards. CSB conducts independent investigations of major chemical accidents, issues accident-specific findings, and offers specific or general recommendations for improved chemical handling and regulation (I wrote about CSB guidance to oil and gas industry directors HERE, and its first set of rules HERE).
What are combustible dust hazards?
The CSB documents do not define combustible dust or its hazards. However, guidance from the Occupational Safety and Health Administration (OSHA) provides several working definitions (there is no singe regulatory definition). As I noted in my earlier discussion of the Call to Action, OSHA guidance presents the basic proposition that combustible dusts are any that will burn in air, and notes the National Fire Protection Association's (NFPA's) more formal definition of "Any finely divided solid material that is 420 microns or smaller in diameter (material passing a U.S. No. 40 Standard Sieve) and presents a fire or explosion hazard when dispersed and ignited in air." Many materials can qualify:
Organic materials – coal, sawdust, grain, flour, starch, sugar, powdered milk, cocoa, coffee, and pollen

Inorganic materials - metal dust, such as aluminum and magnesium.
Because of the broad range of materials that can cause the hazard, readers should keep in mind that potentially hazardous dusts can accumulate in many types of operations.
Identifying "normalization of risk" as a significant barrier to improvement
Before presenting recommendations for best practices, the Review identifies "normalization of risk" –complacency – as the major barrier to improvement. According to the Review, dust explosions are rare events and organizations that operate successfully for extended periods without incidents come to believe that their operations are safe, even where significant hazards actually remain. Even when appropriate procedures are put in place, "practical drift" will tend to reduce organizational attention and may lead to shortcuts and degradation in safety-related practices. Furthermore, if minor incidents occur, operators tend to identify and implement simple one-dimensional improvements rather than to conduct more comprehensive systemic reviews. Accordingly, attempts to improve safety must improve actual attention to safety matters – especially when attempting to make improvements before a serious incident.
Enhancing hazard analysis
The Review notes that measurement of dust levels/concentrations, and dust hazard analysis can help overcome complacency while providing a basis for evaluation and design of appropriate controls.
Improving controls
The Review notes that there are no directly applicable regulatory standards, but CSB identifies possible controls that can be implemented in order to reduce risks. When considering controls, the Review follows a standard hierarchy based on effectiveness:
Elimination of (an identified) risk

Substitution of less-risky alternative

Engineering controls

Administrative controls

Personal protective equipment (PPE) for at-risk personnel
The Review includes lengthy discussion of the following measures:
Dust collection systems – which come in many forms and vary in effectiveness and practicality in workplace settings. Some versions might eliminate dust risks in the areas they serve.

Housekeeping measures to maintain dust at acceptable levels, and to identify and address excessive accumulations

Reporting systems to ensure that anyone who identifies a possible issue reports it, including empowerment to do so, mechanism to do so, and institutional assurances that reports will be acted on

Language and communication – the Review repeats the Call to Action's attention to this issue; "For dust hazard to be properly reduced and/or controlled, it must be presented as its own distinct hazard issue, not as an issue of tidying up the place." The Review expands this discussion to address:

Communication within facilities

Language barriers

Learning, meaning institutional culture, and group and individual training

Sharing information – locally at worksites and facilities, and within and between industries
What's next?
In CSB's press release announcing publication of the Review, the agency quotes its Chairman Katherine Lemos as saying, "The CSB hopes that this product provides further insight and understanding of combustible dust hazards. Our goal is to continue to examine incidents from multiple perspectives to better enhance prevention and continually drive chemical safety." The Review is not designed to introduce any new ideas or requirements, but is designed more as a "best practice" document, addressing "safety culture." If organization apply these practices more diligently at facilities with combustible dust hazards, safety should improve.
Self-Assessment Checklist
• Has the organization surveyed its operations to determine if any might lead to the accumulation of dusts?
• If so, has the organization evaluated those dust accumulations to determine if any are combustible dusts?
• Have any of the organization's operations suffered a fire or explosion involving combustible dust?
• Has the organization established workplace housekeeping, hygiene or other programs to prevent hazardous accumulations of combustible dusts?
• Has the organization implemented those programs, including self-inspections and periodic reviews to assess their accomplishments?
Where can I go for more information?
• CSB:
- Dust Hazard Learning Review (9/20)
- Call to Action: Combustible Dust (2018)
• OSHA, "Combustible Dust: An Explosion Hazard" webpage
• NFPA Codes and Standards (see NFPA 652 (Standard on the Fundamentals of Combustible Dust), NFPA 654 (Standard for the Prevention of Fire and Dust Explosions from the Manufacturing, Processing, and Handling of Combustible Particulate Solids)
About the Author

Jon Elliott is President of Touchstone Environmental and has been a major contributor to STP's product range for over 30 years.

Mr. Elliott has a diverse educational background. In addition to his Juris Doctor (University of California, Boalt Hall School of Law, 1981), he holds a Master of Public Policy (Goldman School of Public Policy [GSPP], UC Berkeley, 1980), and a Bachelor of Science in Mechanical Engineering (Princeton University, 1977).

Mr. Elliott is active in professional and community organizations. In addition, he is a past chairman of the Board of Directors of the GSPP Alumni Association, and past member of the Executive Committee of the State Bar of California's Environmental Law Section (including past chair of its Legislative Committee).
You may contact Mr. Elliott directly at: tei@ix.netcom.com