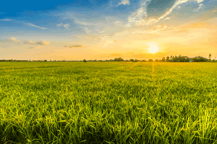 The federal Council on Environmental Quality (CEQ) has proposed to revise its regulations administering the National Environmental Policy Act (NEPA) of 1969. NEPA requires federal agencies to assess the environmental effects of their proposed actions, and incorporate this information into their decisions. Government-wide guidance is provided by the White House's CEQ, established by NEPA and appointed by the President. CEQ issues formal regulations that agencies must follow, and guidance documents that provide additional advice. CEQ also reviews agencies' NEPA implementation programs, and publishes annual national Environmental Quality Reports.
During President Trump's administration, CEQ issued significant revisions to its NEPA regulations; these were cast as moves to "modernize" the rules but included a number of important revisions narrowing their scope and applicability. These revisions were finalized in July 2020 (effective in September), with only minor changes from proposed revisions issued in January 2020 (which I wrote about HERE).
President Biden has directed CEQ and other agencies to review regulatory amendments during the Trump Administration, and to prepare to re-revise them to the new administration's legal and policy perspectives. On October 7, 2021, CEQ published in the Federal Register a "Phase 1 Notice of Proposed Rulemaking" as a first step to restoring NEPA provisions to their pre-2020 form, and has sought comments on the proposal. The remainder of this note discusses this proposal.
What do CEQ rules require?
NEPA was enacted over 50 years ago to create "a national policy which will encourage productive and enjoyable harmony between man and his environment to promote efforts which will prevent or eliminate damage to the environment and biosphere and stimulate the health and welfare of man; [and] to enrich the understanding of the ecological systems and natural resources important to the Nation." NEPA provides for procedures to ensure appropriate analyses and decision-making, and public information about these efforts. NEPA also created CEQ. CEQ issued regulations in 1978 (40 CFR parts 1500 – 1508), and also issues occasional guidance documents. Court decisions have also shaped interpretations and procedures.
What revisions ("restoration") is CEQ now proposing?
CEQ's 2020 revisions provided a wide variety of substantive, technical and editorial changes (my January 2020 blog organizes these revisions by regulatory "part" number in the 1500-1508 sequence). The October 2021 proposal addresses the first group of those changes.
CEQ now proposes three revisions to the 2020 NEPA Regulations:
restore language describing an agency's purpose and need for a proposed action (40 CFR 1502.13)
- restores pre-2020 text, which reads in full "The statement shall briefly specify the underlying purpose and need to which the agency is responding in proposing the alternatives including the proposed action."
- thereby removes language from the 2020 version limiting an agency's ability to determine factors upon which to base its review "When an agency's statutory duty is to review an application for authorization, the agency shall base the purpose and need on the goals of the applicant and the agency's authority."
remove limitations on agency NEPA procedures for implementing CEQ's NEPA Regulations (40 CFR 1507.3)
- removes language requiring agency procedures to be "consistent" with CEQ regulations (unless a specific statute requires divergence), in order to clarify that agencies have discretion to adopt broader reviews
- adds language finding that all agency categorical exclusions from NEPA review that were in place on 9/14/20 (i.e., when the Trump administration revisions took effect) are consistent with CEQ requirements
return to broad definition of "effects or impacts" subject to analysis (pre-2020 with revisions)
- eliminate language from the 2020 revisions that effects/impacts subject to analysis are those "that are reasonably foreseeable and have a reasonably close causal relationship"; that a "but for" relationship between an action and outcomes is insufficient to trigger agency responsibility; that effects that are remote in time, geographically remote, or the product of a lengthy causal chain are generally excluded from reviewability; and that fully excludes effects that the agency has no ability to prevent due to its limited statutory authority or that would occur regardless of the proposed action.
- expressly covers direct, indirect, and cumulative effects
- states that "Effects include ecological (such as the effects on natural resources and on the components, structures, and functioning of affected ecosystems), aesthetic, historic, cultural, economic, social, or health, whether direct, indirect, or cumulative. Effects may also include those resulting from actions which may have both beneficial and detrimental effects, even if on balance the agency believes that the effects will be beneficial."
What's Next?
Comments are due by November 22, 2021, after which I assume CEQ will move expeditiously to finalize the revisions. CEQ is also committing to a broader "Phase 2" set of changes to its NEPA regulations "to help ensure full and fair public involvement in the environmental review process; meet the nation's environmental, climate change, and environmental justice challenges; provide regulatory certainty to stakeholders; and promote better decision-making consistent with NEPA's goals and requirements." While the timing and exact language of all these changes can't be predicted exactly, it's safe to assume that they will reflect the present administration's preference for extensive reviews that include systemic effects such as climate change.
Self Assessment Checklist
Is the organization subject to specific federal agency policies, programs, rulemakings, or permit processes subject to NEPA review before relevant decisions can be made?
If so, has or does the agency conduct environmental reviews subject to NEPA (e.g., under the agency's own NEPA regulations and/or in compliance with CEQ regulations and guidance)?
If so, are there ways to improve those reviews by adjusting NEPA regulations and guidance?
If so, is the organization participating in CEQ's regulatory process by offering comments, or by reviewing comments submitted by others?
Where Do I Go For More Information?
About the Author

Jon Elliott is President of Touchstone Environmental and has been a major contributor to STP's product range for over 30 years.

Mr. Elliott has a diverse educational background. In addition to his Juris Doctor (University of California, Boalt Hall School of Law, 1981), he holds a Master of Public Policy (Goldman School of Public Policy [GSPP], UC Berkeley, 1980), and a Bachelor of Science in Mechanical Engineering (Princeton University, 1977).

Mr. Elliott is active in professional and community organizations. In addition, he is a past chairman of the Board of Directors of the GSPP Alumni Association, and past member of the Executive Committee of the State Bar of California's Environmental Law Section (including past chair of its Legislative Committee).
You may contact Mr. Elliott directly at: tei@ix.netcom.com