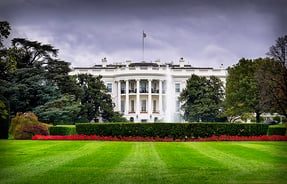 On March 9, the Biden Administration issued its budget proposal for federal Fiscal Year (FY) 2024 (October 1, 2023 through September 30, 2024). The administration proposes a $738.7 million budget for the Occupational Safety and Health Administration (OSHA), a 17% ($106.3 million) increase above OSHA's adopted 2023 budget of $632.4 million (the Administration had proposed $701 million), and adopted 2022 budget of $610 million (the Administration had proposed $665 million). Congress is likely to cut the President's proposals once again, but it's still worth reviewing the Administration's ongoing priorities, so I will summarize the latest proposal in the rest of this note.
How is the budget request framed?
The budget proposal asks for 2,505 fulltime-equivalent (FTE) OSHA employees, 432 more than the current 2,073. The budget proposes budget increases throughout its activities, with additional FTE in most major categories. The budget discussion is grouped around the following:
Safety and Health Standards – resources for reviewing, revising and adopting OSHA standards – request $31.2 million ($11.1 million increase) with 26 more FTE

Federal Enforcement – by OSHA (not delegated states) – request $286.4 million ($32.6 million increase) with 250 more FTE

Whistleblower programs (covers 25 additional statutes) – request $29.2 million ($6.7 million increase) with 55 more FTE

State Programs (cooperation and funding of delegated states) – request $127.1 million ($7.1 million increase)

Technical support (including training) – request $30.6 million ($4.9 million increase) with 14 more FTE

Compliance Assistance, Federal - outreach and compliance assistance staff, especially to expand agency outreach to vulnerable workers – request $101.1 million ($19.6 million increase) with 80 more FTE

Compliance Assistance, State Consultation – expand On-Site Consultation Program – request $64.2 million ($1.5 million increase)

Compliance Assistance, Training Grants – for worker training targeted at high hazard industries and vulnerable employees – request $13.8 million ($1 million increase)

Safety and Health Statistics - agency IT including data security – request $43.9 million ($9.2 million increase) with 5 FTE

Executive Direction – agency management – request $11.2 million ($0.65 million increase)
Now What?
In the first two years of President Biden's term, the narrow Democratic majorities in the House of Representatives and Senate were sufficient to produce expansions of OSHA's budget (although less than the Administration's requestion). Now that Republicans have narrow control of the house, it's not possible to predict whether some expansions will occur, or the entire federal budget is subsumed by continuing resolutions that effective freeze top-line numbers, or whether federal budgeting melts down. However, the proposals I've summarized above show that the Administration is seeking to continue its policy priorities in the next federal Fiscal Year.
Self-Assessment Checklist
Does the organization operate facilities subject to federal regulation by OSHA (as opposed to state agencies in delegated "state plan states" or to other specialized federal programs)?
Does the organization provide goods or services to OSHA (or to state agencies or training programs supported by OSHA funding) purchased under the agency's budget authority?
Where Do I Go For More Information?
Information available via the Internet includes:
- FY 2024 Congressional Budget Justification, Occupational Safety and Health Administration
About the Author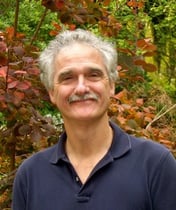 Jon Elliott is President of Touchstone Environmental and has been a major contributor to STP's product range for over 30 years.

Mr. Elliott has a diverse educational background. In addition to his Juris Doctor (University of California, Boalt Hall School of Law, 1981), he holds a Master of Public Policy (Goldman School of Public Policy [GSPP], UC Berkeley, 1980), and a Bachelor of Science in Mechanical Engineering (Princeton University, 1977).

Mr. Elliott is active in professional and community organizations. In addition, he is a past chairman of the Board of Directors of the GSPP Alumni Association, and past member of the Executive Committee of the State Bar of California's Environmental Law Section (including past chair of its Legislative Committee).
You may contact Mr. Elliott directly at: tei@ix.netcom.com