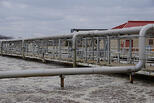 It's been more than 30 years since the U.S. Congress enacted national underground storage tank (UST) requirements (federal UST Law) in 1984. The Environmental Protection Agency (EPA) published extensive UST regulations in 1988, establishing technical requirements for the following:
Construction standards

Leak detection

Reporting of releases and corrective actions

On-site practices and record keeping

UST closure standards

Financial responsibility.
The federal UST law allows states to establish programs imposing standards consistent these national requirements, and to apply to EPA for delegation of regulatory responsibilities. Presently, 38 states plus the District of Columbia and Puerto Rico have received delegation, and every other state and major territory has a program operating in cooperation with EPA. Arrangements in "Indian Country" vary, with EPA nominally responsible for UST regulation.
Congress enacted significant amendments to the federal UST law in 2005. EPA responded with a series of guidelines for state programs, requiring states to make consistent changes with most of the new guidelines in order to qualify for federal financial support. EPA itself began a long rulemaking, issued proposed regulations in 2011, and on June 22 announced final revisions that will become effective on October 13, 2015. UST owners and operators in many states are already subject to comparable state requirement adopted to satisfy EPA's guidelines. Revisions apply to most elements of UST regulation:
Eliminate "deferrals" and begin to regulate additional UST systems

Regulate field-constructed tanks, airport hydrant systems and waste water treatment tank systems (phase-in requirements – release response and reporting immediately, installation requirements in 3 years, bulk piping pressure testing 7 years).

Require release detection for USTs storing fuel for emergency power generators (effective in 3 years).

Requirements for new UST systems (effective in 180 days)

New and replacement UST storing petroleum products must install secondary containment and interstitial monitoring (formerly primary containment sufficient for petroleum; secondary was required only for non-petroleum hazardous substances).

New and replacement UST systems storing petroleum products must provide secondary containment and interstitial monitoring of piping (except suction piping, piping for field constructed tanks greater than 50 thousand gallons, and airport hydrant systems).

All systems that dispense substances must include under-dispenser containment.

New systems cannot use flow restrictors in vent lines to meet overfill prevention equipment requirement.
Revised requirements for existing systems (effective immediately)

Eliminate flow restrictors in vent lines when vent lines are replaced.

If internal lining of UST is sole method for corrosion protection, UST must be closed as soon as lining fails periodic inspection, unless can be repaired in accord with a code of practice.

If spill or overfill equipment, or secondary containment, are repaired, test within 30 days.

Replacement requirements (effective in 180 days)

Owners and operators must replace an entire piping run when 50% or more of piping is replaced.

Monitoring and testing requirements (comply within 3 years)

Owners and operators must designate at least one trained individual as an UST system operator.

Inspect spill prevention and release detection equipment every 30 days.

Inspect containment sumps and hand held release detection equipment annually.

Test release detection equipment annually.

Inspect overfill prevention equipment every 3 years to confirm set to activate at appropriate level and will do so.

Test spill prevention equipment for liquid tightness every 3 years, or use double-walled spill bucket with periodic interstitial monitoring.

Additional notification requirements (effective immediately)

Owners of previously deferred USTs (see above) must notify agency within 3 years.

Owners must notify agency within 30 days after UST system ownership change (new rules provide a form for doing so).

Owners must notify agency at least 30 days before switch to store regulated substance more than 10% ethanol or 20% biodiesel, and demonstrate compatibility of substance and system.

Additional updates to cross-references to national codes, revisions to definitions (effective immediately)
Self-Assessment Checklist
Does the organization own or operate any underground storage tank systems storing petroleum products or other hazardous substances?
Has the organization determined whether the state or tribal regulator is EPA-approved, or whether EPA retains direct oversight responsibilities?
Has the organization compared construction, operation, and administrative practices to determine whether any will have to change to comply with EPA's newly-revised requirements?
Where can I go for more information?
Specialty Technical Publishers (STP) provides a variety of single-law and multi-law services, intended to facilitate clients' understanding of and compliance with requirements. These include:
About the Author

Jon Elliott is President of Touchstone Environmental and has been a major contributor to STP's product range for over 25 years. He was involved in developing 12 existing products, including Environmental Compliance: A Simplified National Guide and The Complete Guide to Environmental Law.
Mr. Elliott has a diverse educational background. In addition to his Juris Doctor (University of California, Boalt Hall School of Law, 1981), he holds a Master of Public Policy (Goldman School of Public Policy [GSPP], UC Berkeley, 1980), and a Bachelor of Science in Mechanical Engineering (Princeton University, 1977).
Mr. Elliott is active in professional and community organizations. In addition, he is a past chairman of the Board of Directors of the GSPP Alumni Association, and past member of the Executive Committee of the State Bar of California's Environmental Law Section (including past chair of its Legislative Committee).
You may contact Mr. Elliott directly at: tei@ix.netcom.com.