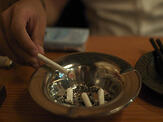 As most readers know, employers have very broad responsibilities to provide their employees with a workplace that is "free from recognized hazards." To meet this Employer's General Duty, employers must do more than just identify and comply with applicable safety standards issued by the Occupational Safety and Health Administration (OSHA) and its equivalent (I discussed this general provision here). Employers also must take other – unspecified – steps to identify and "recognize" unregulated hazards. One important version of these steps is to watch for non-binding recommendations from OSHA, the National Institute for Occupational Safety and Health (NIOSH), and other credible organizations in industry, government and academia,
Earlier this month, NIOSH issued one of its occasional Current Intelligence Bulletins (CIBs), updating and expanding its earlier recommendations that employers ban tobacco products in their workplaces. These warnings date back to the 1970s, and have become broader and more urgent over time along with expanding knowledge of the hazards of smoking and non-smoking uses of tobacco.
Attention To Direct and Secondhand Hazards From Tobacco Use
It's been over 50 years since the 1964 Surgeon General report identifying smoking as a cause of lung cancer and chronic bronchitis. Subsequent reports have expanded the list and severity of smoking hazards, added hazards for smokeless tobacco, and added exposure to secondhand tobacco smoke as a hazard for non-smokers.
OSHA does not have a national standard relating to tobacco smoke, and does not apply its national General Duty clause to enforcement of tobacco- and smoking-related hazards. However, many localities and some states ban smoking in some or all public places and workplaces. For example, California's Labor Code and a Division of Occupational Safety and Health (Cal/OSHA) standard prohibit most smoking in an "enclosed space."
During these years, NIOSH has issued a series of CIBs, first recommending that workplace smoking be curtailed where other respiratory hazards are present (1979), then one with a general recommendation to eliminate workplace smoking and also recommending efforts to encourage smoking cessation programs and to minimize exposures to secondhand smoke (1991). This month's CIB extends NIOSH's concerns to cover "electronic nicotine delivery systems (ENDS)" such as e-cigarettes.
What Are NIOSH's Latest Recommendations?
NIOSH's latest CIB recommends that employers take the following actions related to employee tobacco use:
Smoke-free workplaces:

Optimally, employers should establish and maintain entirely tobacco-free workplaces, allowing no use of any tobacco products across the entire workplace campus.

At a minimum, employers should protect those in workplaces from involuntary, secondhand exposures to tobacco smoke and airborne emissions from e-cigarettes and other ENDSs. Smoke-free zones should encompass:

All indoor areas without exceptions (i.e., no indoor smoking areas of any kind, even if separately enclosed and/or ventilated).

All areas immediately outside building entrances and air intakes.

All work vehicles.

Ideally, smoke-free workplaces should be established in concert with tobacco cessation support programs.

Comply with current OSHA (or Mine Safety and Health Administration) regulations that prohibit or limit smoking, smoking materials, and/or use of other tobacco products in work areas characterized by the presence of explosive or highly flammable materials or potential exposure to toxic materials. To the extent feasible, follow all similar NIOSH recommendations.

Provide information on tobacco-related health risks and on benefits of quitting to all employees and other workers at the worksite (e.g., contractors and volunteers).

Provide information on employer-provided and publicly available tobacco cessation services to all employees and other workers at the worksite.

Offer and promote comprehensive tobacco cessation support to all tobacco-using workers and, where feasible, to their dependents. Provide employer-sponsored cessation programs at no cost or subsidize cessation programs for lower-wage workers to enhance the likelihood of their participation.

Develop, implement, and modify tobacco-related policies, interventions, and controls in a stepwise and participatory manner. Get input from employees, labor representatives, line management, occupational safety/health and wellness staff, and human resources professionals.

Ensure that any differential employment benefits policies that are based on tobacco use or participation in tobacco cessation programs are designed with a primary intent to improve worker health and comply with all applicable federal, state, and local laws and regulations.

All workers, including workers who use tobacco and nonsmokers exposed to secondhand tobacco smoke at their workplace should know the occupational safety and health risks associated with their work, including those that can be made worse by personal tobacco use, and how to limit those risks.
Self-Assessment Checklist
Has the organization identified any applicable state and/or local requirements applicable to tobacco use in its workplaces (smoking and no smoking, indoor air quality)?
Does the organization provide for compliance with all applicable requirements?
Does the organization have a policy governing tobacco use in its workplaces and other facilities?

Does the organization clearly identify locations in its workplace and other facilities areas where smoking is permitted or prohibited?
Do restrictions apply to e-cigarettes and other ENDSs?
Does the organization offer smoking cessation programs (through medical/health benefits, Employee Assistance Program, etc.)?
How are such programs publicized?

Does the organization provide for participation at no cost to participants?
Where Can I Go For More Information?
Specialty Technical Publishers (STP) provides a variety of single-law and multi-law services, intended to facilitate clients' understanding of and compliance with requirements. These include:
About the Author

Jon Elliott is President of Touchstone Environmental and has been a major contributor to STP's product range for over 25 years. He was involved in developing 12 existing products, including Environmental Compliance: A Simplified National Guide and The Complete Guide to Environmental Law.
Mr. Elliott has a diverse educational background. In addition to his Juris Doctor (University of California, Boalt Hall School of Law, 1981), he holds a Master of Public Policy (Goldman School of Public Policy [GSPP], UC Berkeley, 1980), and a Bachelor of Science in Mechanical Engineering (Princeton University, 1977).
Mr. Elliott is active in professional and community organizations. In addition, he is a past chairman of the Board of Directors of the GSPP Alumni Association, and past member of the Executive Committee of the State Bar of California's Environmental Law Section (including past chair of its Legislative Committee).
You may contact Mr. Elliott directly at: tei@ix.netcom.com.