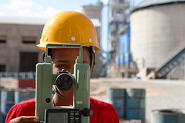 On January 30, the U.S. Department of Labor's Office of Federal Contract Compliance Programs (OFCCP) published a proposal to revise its requirements for covered Federal Government contractors and subcontractors, including federally assisted construction contractors and subcontractors. This proposal would implement provisions in Executive Order (EO) Number 13672, which President Obama issued on July 21, 2014 (I blogged about the E.O. here). These revisions expand anti-discrimination responsibilities of federal contractors and federal grant recipients, to cover "sexual orientation" and "gender identity." Once implemented, employment practices in these workplaces will match private employers' responsibilities under a growing number of state laws, and under some federal court cases interpreting Title VII of the Civil Rights Act of 1964 (Title VII).
What Requirements Do the Rule Revisions Propose?
OFCCP is proposing to replace its existing Sex Discrimination Guidelines, which have not been substantively updated since 1970, with regulations "that align with current law and legal principles and address their application to current workplace practices and issues." The proposed rules include the following:
Provide General Prohibitions

No discrimination because of "sex", which includes pregnancy, childbirth, or related medical conditions; gender identity; and transgender status.

No disparate treatment in hiring, employment or work conditions, or firing, because of "sex", unless sex is a bona fide occupational qualification (the rule lists 11 examples of unlawful distinctions and practices).

No policies or practices that have a disparate impact, unless required by business necessity (such as height, weight, or strength requirements).

Prohibit Discriminatory Compensation Based on Sex

No differential compensation.

No differential job classification.

No differential access to assignments, overtime, advancement, etc.

Prohibit Discrimination Based on Pregnancy, Childbirth, or Related Medical Conditions

Prohibit discrimination based on actual or potential pregnancy or childbearing.

Must provide accommodation and temporary assignments when actually necessary, but not based on assumptions.

Health benefits must include coverage for these conditions.

Must provide family and medical leave in compliance with legal requirements.

Prohibit discrimination in fringe benefit programs.

Prohibit employment decisions on the basis of sex-based stereotypes.

Prohibit Harassment and Hostile Work Environments.
What is the Status of This Proposal?
The deadline for public comments on these proposed rules is March 31, 2015. After that date, OFCCP will consider comments and anticipates adopting final rules.
Self-Evaluation Checklist
Although these rules will apply only to federal agencies and qualifying federal contractors, they reflect the latest trends toward expansive interpretation of federal and state sex discrimination laws. Even if an organization is not subject to these rules, it's probably subject to Title VII and/or state laws. Consider the following questions.
Does my organization have a formal policy against sex discrimination?
If so, does it apply to hiring, compensation, fringe benefits and other aspects of employment, and promotions?

If so, does the policy cover female and male workers?

If so, does the policy cover discrimination and harassment based on sexual advances?

If so, does the policy cover gender-based hostility?

If so, does the policy cover discrimination based on pregnancy (including past, present, and potential future pregnancy)?

If so, does it cover sexual orientation?

If so, does it cover gender identity?
Does my organization assign responsibility for preventing, reporting and addressing possible instances of sex discrimination?
If so, are assignments clear, including general responsibilities for all employees and targeted responsibilities appropriate to employees' positions?

If so, is achievement of these responsibilities part of employees' performance objectives, reviews and compensation?
Does the organization follow-up appropriately to reporting of possible sex discrimination?
Does the organization wish to submit formal public comments on these proposed rules?
Where Can I Go For More Information?
Specialty Technical Publishers (STP) provides a variety of single-law and multi-law services, intended to facilitate clients' understanding of and compliance with requirements. These include:
About the Author

Jon Elliott is President of Touchstone Environmental and has been a major contributor to STP's product range for over 25 years. He was involved in developing 12 existing products, including Environmental Compliance: A Simplified National Guide and The Complete Guide to Environmental Law.
Mr. Elliott has a diverse educational background. In addition to his Juris Doctor (University of California, Boalt Hall School of Law, 1981), he holds a Master of Public Policy (Goldman School of Public Policy [GSPP], UC Berkeley, 1980), and a Bachelor of Science in Mechanical Engineering (Princeton University, 1977).
Mr. Elliott is active in professional and community organizations. In addition, he is a past chairman of the Board of Directors of the GSPP Alumni Association, and past member of the Executive Committee of the State Bar of California's Environmental Law Section (including past chair of its Legislative Committee).
You may contact Mr. Elliott directly at: tei@ix.netcom.com.