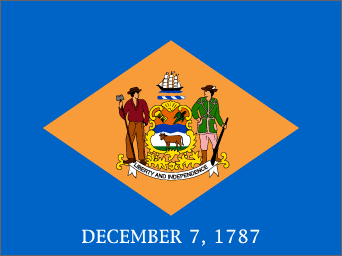 Corporate directors and chief executive officers (CEOs) benefit from variety of legal rights, set forth in state corporation codes, company articles of incorporation and bylaws, and in their individual employment contracts. In addition, they may be able to access additional "equitable rights" to fair dealing, based on common law principals. But as a dethroned CEO just learned from the Delaware Supreme Court, these equitable rights can be limited by the equitable rights of other parties.
What Did the Delaware Supreme Court Decide?
Here's a summary of the Klaassen v. Allegro Development Corporation case decided in March by the Delaware Supreme Court:
Eldon Klaassen founded Allegro Development Corporation in 1984, served as its CEO, and until 2007 owned nearly all of Allegro's outstanding shares. In 2007, however, when Allegro was valued at approximately $130 million, Klaassen secured $40 million in additional investments. Allegro issued Series A Preferred Stock to these new investors, and amended its certificate of incorporate (charter) and bylaws to provide agreed preferences:
Board of directors: Series A shareholders were entitled to elect 3 directors; common shareholders 1; the CEO was entitled to be a director; and the CEO could designate 2 additional outside directors who would be subject to election by a combined vote of both shareholder classes.

Investor exit: any time after December 2012, Series A holders could require Allegro to redeem their shares for the greater of fair market value or their investment plus accrued dividends; if the company were sold they were entitled to double their initial investment, but could not force a sale for less than $390 million.
After 2007, Allegro failed to meet its financial performance projections, and the Series A holders became increasingly dissatisfied with Klaassen's leadership. In early 2012 he offered to buy them out for $60 million; they eventually backed off their liquidation preference amount of $92 million and counter-offered for $80 million. Negotiations broke down and the Series A investors determined they needed to grow the company enough to achieve a profitable sale. At some point they decided to use their majority on the board to terminate his CEO position.
At a regularly-scheduled board meeting in November 2012, the majority fired Klaassen—he was present and abstained n the vote. Importantly, this item had not been on the meeting agenda and Klaassen had no prior notice.
After his removal as CEO, Klaasseen remained as a director, and initially attempted to cooperate with the interim CEO Raymond Hood (who was one of the outside directors). However, Klaassen later decided that his removal had been invalid, and in June 2013 sued the company and the other directors seeking a declaration that he remained as CEO. He claimed that (1) the defendant directors had violated their fiduciary duty of loyalty to the company by firing him, and (2) the board action firing him was void because there had been no prior notice, and because they had deceived him about their intentions. The defendants countered that they had acted within their authority, and also claimed that Klaassen's delay in objecting should be rejected based on the equitable defenses of laches (unreasonable delay) and acquiescence to the action.
The Delaware Court of Chancery rejected Klaassen's claims. He appealed to the state Supreme Court, which affirmed that rejection. The Supreme Court held:
Delaware law does not provide directors with any legal right to notice of items in a regular board meeting (rights do accrue for special meetings), and nothing in Allegro's charter or bylaws provide an such right expressly.

Klaassen's claims that he was deceived raised equitable arguments, which make the action voidable, but not automatically void.

Because Klaassen raised equitable arguments, defendants were entitled to raise equitable defenses, including laches and acquiescence.

In this case, Klaassen's actions after his termination did amount to acquiescence, so the Court declined to reinstate him.
What to Make of This Decision?
Directors and CEOs should review their legal rights, under state law in the state where their company is incorporated, under the terms of the company's articles of incorporation, and under any employment or other agreement that governs their engagement with the company. The clearest way to establish rights and responsibilities is to write them into formal documents. These documents, and case law applying laws and documents (including those relating to directors' and officers' fiduciary responsibilities, which I address in an ebook available from STP, and considered recently in a blog post. In addition, however, parties should consider how their actions may affect the "fairness" principles that underlie equitable claims and defenses.
Self-Assessment Checklist
Am I a director or officer (including CEO) of my organization?

Have I reviewed my rights and duties?

Under state law?

Under the organization's articles of incorporation, bylaws, and/or similar organic documents?

Under my employment or other agreement(s) with the organization?

Have I reviewed equitable principles that may apply to my activities:

Director's fiduciary duties?

Other equitable principles?
Where Can I Go For More Information?
For more information about the whistleblower program and how to report a tip, visit www.sec.gov/whistleblower.
Specialty Technical Publishers (STP) provides a variety of single-law and multi-law services, intended to facilitate clients' understanding of and compliance with requirements. These include:
About the Author

Jon Elliott is President of Touchstone Environmental and has been a major contributor to STP's product range for over 25 years. He was involved in developing 16 existing products,including The Complete Guide to Environmental Law and Securities Law.
Mr. Elliott has a diverse educational background. In addition to his Juris Doctor (University of California, Boalt Hall School of Law, 1981), he holds a Master of Public Policy (Goldman School of Public Policy [GSPP], UC Berkeley, 1980), and a Bachelor of Science in Mechanical Engineering (Princeton University, 1977).
Mr. Elliott is active in professional and community organizations. In addition, he is a past chairman of the Board of Directors of the GSPP Alumni Association, and past member of the Executive Committee of the State Bar of California's Environmental Law Section (including past chair of its Legislative Committee).
You may contact Mr. Elliott directly at: tei@ix.netcom.com.