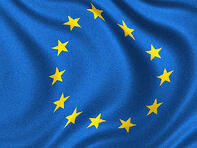 On April 15, the European Parliament adopted a proposal to expand public company requirements to report accounting information, adding social responsibility and diversity reporting for companies that meet specified employee and revenue thresholds. The new directive provides targeted companies with flexibility to meet these rules by meeting national or voluntary standards that require at least equivalent reporting. To become law, the Commission's proposal must also be adopted by the European Union (EU) Member States in the Council (which votes by qualified majority); this is anticipated within the coming weeks.
What Are the New Corporate Social Responsibility (CSR) Reporting Requirements?
The EU has required accounting reports for many years, and revised those requirements in June 2013 as part of an ongoing accounting and transparency initiative. This month's revisions add social responsibility and diversity reporting requirements, but include significant flexibility in order to minimize unnecessary burdens. These new requirements apply to companies that meet the following thresholds:
More than 500 employees, on average during the financial accounting year

On their balance sheet dates, exceed either a balance sheet total of EUR €20 million or a net turnover of €40 million.
The EU estimates that this new directive will apply to approximately 6,000 companies and groups. They must add a non-financial statement to their annual review of its policies for each of the following:
Environmental matters

Social matters

Employee matters

Respect for human rights

Anti-corruption and bribery matters
For each of these, the statements must provide either:
Information relating to each policy, including:

Description of the company's policy(ies) in relation to these matters.

Results of these policies.

Risks related to these matters and how the company manages those risks.
or:
If the company does not pursue a policy for one or more of these matters, an explanation for not doing so.
Each review must including an adequate analysis, including financial and non-financial key performance indicators or other additional references and/or explanations, to the extent necessary for an understanding of the company's development, performance or position.
Subsidiaries can rely on consolidated reports filed by their parent company. In addition, a company can meet this EU requirement by identifying report(s) containing equivalent information, filed to comply with the following:
National requirements

International voluntary standards, including the European Eco-Management and Audit Scheme (EMAS), United Nations (UN) Global Compact, the Guiding Principles on Business and Human Rights implementing the UN "Protect, Respect and Remedy" Framework, Organisation for Economic Cooperation and Development (OECD) Guidelines for Multinational Enterprises, International Organisation for Standardisation (ISO) 26000, International Labour Organization (ILO) Tripartite Declaration of principles concerning multinational enterprises and social policy, and the Global Reporting Initiative (GRI).
What Are the New Diversity Reporting Requirements?
The new EU directive also emphasizes the need for diversity within organizations, with an important goal being to avoid "group think" by homogeneous teams. It requires the same large companies to report:
A description of its diversity policy for its administrative, management and supervisory bodies with regard to aspects such as age, gender, geographical diversity, educational and professional background.

The objectives of this diversity policy.

How it has been implemented.

The results in the reporting period.
If a company has no such policy, it must provide "a clear and reasoned explanation as to why this is the case."
This new reporting requirement complements the EU's existing policy that at least 40% of large public companies' non-executive board positions should be filled by women.
Self-assessment Checklist
Although this new directive applies directly to 6,000 public companies in Europe, other jurisdictions around the world are considering analogous requirements, and growing numbers of organizations report voluntarily through programs such as GRI. Even if your organization is not subject to formal CSR or diversity reporting requirements, it should evaluate such information.
Is my organization subject to the new requirement (based on number of employees and balance sheet)?

Does my organization have CSR policy(ies), covering any or all of the following:

Environmental matters

Social matters

Employee matters

Respect for human rights

Anti-corruption and bribery matters

Other _________________

Does my organization provide CSR reports, including any or all of the following:

Environmental matters

Social matters

Employee matters

Respect for human rights

Anti-corruption and bribery matters

Other _________________

Does my organization calculate and report the diversity of its personnel?

Is my organization required to report CSR and/or diversity information by any governmental jurisdcation?

Does my organization voluntarily report CSR and/or diversity information?

If so, does it follow any national or international organization's reporting standards?
Where Can I Go for More Information?
Specialty Technical Publishers (STP) provides a variety of single-law and multi-law services, intended to facilitate clients' understanding of and compliance with requirements. These include:
About the Author

Jon Elliott is President of Touchstone Environmental and has been a major contributor to STP's product range for over 25 years. He was involved in developing 16 existing products,including The Complete Guide to Environmental Law and Securities Law.
Mr. Elliott has a diverse educational background. In addition to his Juris Doctor (University of California, Boalt Hall School of Law, 1981), he holds a Master of Public Policy (Goldman School of Public Policy [GSPP], UC Berkeley, 1980), and a Bachelor of Science in Mechanical Engineering (Princeton University, 1977).
Mr. Elliott is active in professional and community organizations. In addition, he is a past chairman of the Board of Directors of the GSPP Alumni Association, and past member of the Executive Committee of the State Bar of California's Environmental Law Section (including past chair of its Legislative Committee).
You may contact Mr. Elliott directly at: tei@ix.netcom.com.