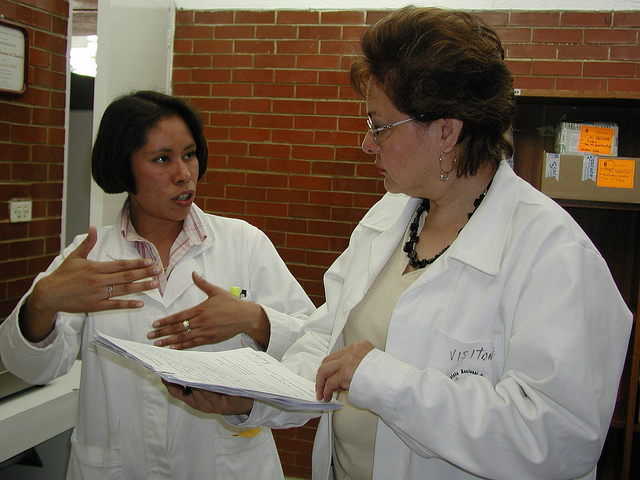 Title VII of the Civil Rights Act of 1964 provides a wide range of anti-discrimination measures, including prohibitions against employment discrimination based on race, color, religion, sex (or "gender"), and national origin. Title VII is administered by the Equal Employment Opportunity Commission (EEOC), and enforced when EEOC or aggrieved employees file lawsuits in federal court.
Last month the United States Supreme Court resolved conflicting lower court cases by deciding who qualifies as a "supervisor," which matters because employers can be liable for any co-worker harassment but usually are vicariously (and strictly) liable if the harasser is a "supervisor." Title VII provides this heightened liability for discrimination by supervisors – but the statute makes no attempt to define which "supervisors" qualify. EEOC and courts sought to fill this gap, but never developed a consistent definition. Last month's Supreme Court decision in Vance v. Ball State University is intended to do so.
EEOC's Interpretation
In 1999, EEOC issued its "Enforcement Guidance: Vicarious Employer Liability for Unlawful Harassment by Supervisors." In that Guidance, EEOC defined a supervisor as someone in the employer's chain of command above the plaintiff employee, who has any of the following:
Authority to undertake or recommend "tangible employment actions" (see below)

Authority to direct employee's daily work activities

No actual authority over the employee, but the employee "reasonably believed that the harasser has such power."
This test was deliberately open-ended, to provide broader protection to the employees who might be harassed. For example, a tangible employment action includes actions such as hiring and firing, promotion and decisions not to promote, demotions, and undesirable reassignments. EEOC characterizes these actions by the following:
Formal use by the supervisor of the official power of the enterprise, as demonstrated by the following:

Presented as an official act of the enterprise

(usually) Documented in official enterprise records

May be subject to review by higher level supervisors

(usually) Requires formal approval by the enterprise, and may use formal processes.

Direct economic harm inflicted on the employee

(usually) Used only by a supervisor or similar person with official authority.
After 1999, courts split as to the level of authority necessary to treat the harassing co-employee as a "supervisor." The "tangible employment action" standard was relatively clear, but determinations about how much activity scheduling was necessary to qualify varied, and the reasonableness of a victim's mistaken belief about the harasser's power was also subject to varying interpretations.
The Supreme Court Narrows the Definition
In its Vance decision, a 5:4 majority of the justices adopted a narrow definition of "supervisor." An employer can only be vicariously liable for an employee's unlawful harassment only when the employer has empowered that employee to take tangible employment actions against the victim, which the majority explained as a "significant change in employment status, such as hiring, firing, failing to promote, reassignment with significantly different responsibilities, or a decision causing a significant change in benefits."
The majority determined that this standard will be clear and easy to follow – making it easier for employers to comply, and easier to resolve cases that do arise. The majority contrasted this clarity with the difficulties until now in applying the broader EEOC guidelines.
The majority also reiterated that employers can still be liable for harassment by non-supervisors, but only in cases where the employer was negligent, by failing to respond adequately to ongoing workplace harassment. These cases will continue to be more complicated to adjudicate, but the majority reasoned that there will be fewer of them.
Implementation Checklist
Does your organization provide clear job descriptions, including identification of supervisory functions and personnel?

Are lines of reporting and authority clearly delineated, so each employee knows who he or she has authority to manage and/or is managed by, and to what extent?

Is it clear who has authority to make decisions that impose tangible employment actions on another employee?

Has your organization established a formal policy prohibiting workplace discrimination?

Does it identify protected classes (race, sex, etc.) under federal and applicable state laws?

Does it identify common forms of discrimination – including harassment?

Does the organization provide training to supervisors and other personnel?

Does the organization provide reporting and response mechanisms?

Has your organization established formal policies and procedures for hiring, employee management (including evaluation and discipline), and terminations?

Does your organize implement and enforce these policies uniformly?

Are implementation and enforcement documented with sufficient detail and specificity to be useful if a claim of discrimination arises?
Where Can I Go For More Information
About the Author

Jon Elliott is President of Touchstone Environmental and has been a major contributor to STP's product range for over 25 years. He was involved in developing 16 existing products,including Workplace Violence Prevention: A Practical Guide to Security on the Job and Directors' and Officers' Liability.
Mr. Elliott has a diverse educational background. In addition to his Juris Doctor (University of California, Boalt Hall School of Law, 1981), he holds a Master of Public Policy (Goldman School of Public Policy [GSPP], UC Berkeley, 1980), and a Bachelor of Science in Mechanical Engineering (Princeton University, 1977).
Mr. Elliott is active in professional and community organizations. In addition, he is a past chairman of the Board of Directors of the GSPP Alumni Association, and past member of the Executive Committee of the State Bar of California's Environmental Law Section (including past chair of its Legislative Committee).
You may contact Mr. Elliott directly at: tei@ix.netcom.com.
STP also produces the following publications: