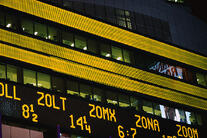 SEC activities during 2012 have been dominated by its efforts to issue rules required by two major pieces of recent legislation:
Dodd-Frank Wall Street Reform and Consumer Protection Act of 2010 (Dodd-Frank) – which responds to the near-collapse of the U.S. financial system by enacting hundreds of new requirements.

Jumpstart Our Business Startups (JOBS) Act of 2012 – which requires SEC to ease a variety of regulatory requirements, particularly for qualifying start-ups and newly-listed companies (see my earlier blog).
Between them, these two laws require massive rulemaking efforts, tending to pull in opposite directions: more regulation for some entities under Dodd-Frank, and less regulation for other entities under the JOBS Act. During 2012 SEC struggled to organize and apply its limited staff resources to respond to forceful lobbying (directly to SEC, to and through Congress, and in market-related media). It also sought consensus among the 5 SEC commissioners, who are required by law to be divided 3:2 between the two major political parties. With these constraints, SEC met dozens of rulemaking deadlines but missed dozens of others.
Dodd-Frank Rules
September 2010 (effective 1/10 and extended through 9/13) – temporary rule for registration of "municipal advisors".

July 2011 (effective 7/11 and extended through 7/13) – temporary rule to allow broker-dealer foreign exchange transactions in compliance with general (rather than specific) record keeping requirements.

November 2011 (effective 1/12) –reporting of mine safety and enforcement information.

February 2012 (effective 2/12) – revisions to accredited investor standards to exclude value of primary residence.

March 2012 (effective April 2012) – permanent exemption from registration for eligible security-based swaps from the 1934 Act, replacing temporary exemption.

June 2012 – SEC establishes Office of Credit Ratings to oversee nationally recognized statistical rating organizations (NRSROs).

July 2012 – SEC issues rules governing national securities exchanges' listing standards requiring listed companies to have independent compensation committees with access to adequate resources.

July 2012, the Financial Stability Oversight Council, which includes SEC, designated the four major clearing agencies as "systemically important financial market utilities".

August 2012 – SEC announced its first award under whistleblower rules issued under Dodd-Frank, nearly $50,000 to a confidential informant.

August (effective 10/12) – procedures to apply to SEC or the Commodity Futures Trading Commission to determine whether a particular transaction is a regulated "swap".

August (effective 11/12) – reporting of "conflict minerals" from Congo.

August (effective 11/12) – reporting by resource extraction issuers of foreign payments.
JOBS Act Statutory Provisions
The JOBS Act enacts a number of revisions to the federal Securities Acts – some are self-effectuating on or after April 2012, while others await SEC rulemakings. The Act revises federal securities laws to allow small companies (primarily focusing on newly-defined "emerging growth companies") to grow before having to register securities or stage an initial public offering (IPO). It also reduces reporting requirements for up to five years after an IPO. These appear as new exemptions from standard Securities Exchange Commission (SEC) requirements, which are available at several stages during a company's growth, including:
New ways to sell securities without registration (including "crowdfunding").

Expanded opportunities to communicate about the company and its securities before, during and after IPOs, for qualifying companies.

Reduced reporting requirements for up to 5 years for qualifying companies.
Other Laws, Court Decisions and Rules
October 2011 (effective 4/12, 11/12 or 5/13) – "large trader" reports by broker-dealers (Form 13H).

January 2012 – the Second Circuit rejected an attempt to extend reporting rules to cover transactions with beneficial owners of more than 10 percent of company shares, even when the issuer's board of directors had approved the transaction (Huppe v. WPCS International Incorporated).

April 2012 – Stop Trading on Congressional Knowledge Act of 2012 (STOCK Act) adds three restrictions against insider trading by specified federal officials, using knowledge gained during their official responsibilities (FN: Pub. L. No. 112-105).

July 2012 – Congress revised 1933 Act Section 3 to allow church plans to invest in collective trusts without triggering registration requirements (Pub. L. No. 112-142; "Church Plan Investment Clarification Act").

August 2012 (effective 2/13) – Iran Threat Reduction and Syria Human Rights Act of 2012 requires reporting by companies involved in activities that may violate Iran-related sanctions.

October 2012 (effective 4/13) – national securities exchanges are to submit a consolidated audit trail system to track transactions in National Market System securities.

November 2012 – SEC and US Department of Justice (DOJ) issued a massive "Resource Guide," which attempted to clarify important ambiguities and provided useful Dos and Don'ts to avoid violation of the Foreign Corrupt Practices Act.
What Will 2013 Bring?
During 2013, SEC will continue to work to adopt rules required by Dodd-Frank and the JOBS Act. These efforts will be complicated, at least initially, by the resignation of SEC Chair Mary Schapiro and many of her top lieutenants in December 2012. Her resignation leaves the Commission with four members, 2 Democrats and 2 Republicans. They will undoubtedly agree on some measures, but are presently split on others.
About the Author

Jon Elliott is President of Touchstone Environmental and has been a major contributor to STP's product range for over 25 years. He was involved in developing 16 existing products, including Directors' and Officers' Liability, Securities Law and The Complete Guide to Environmental Law.
Mr. Elliott has a diverse educational background. In addition to his Juris Doctor (University of California, Boalt Hall School of Law, 1981), he holds a Master of Public Policy (Goldman School of Public Policy [GSPP], UC Berkeley, 1980), and a Bachelor of Science in Mechanical Engineering (Princeton University, 1977).
Mr. Elliott is active in professional and community organizations. In addition, he is a past chairman of the Board of Directors of the GSPP Alumni Association, and past member of the Executive Committee of the State Bar of California's Environmental Law Section (including past chair of its Legislative Committee).
You may contact Mr. Elliott directly at: tei@ix.netcom.com.