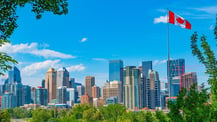 Whose interests should corporate directors consider when running their companies? At least since 2008. The prevailing view in Canada is that while directors must consider shareholders' interests, they may also consider the interests of other stakeholders. For example, in 2008, the Supreme Court of Canada decided the case BCE Inc. v. 1976 Debentureholders, allowing but not requiring consideration of debenture holders. Recently this permission has been shading toward an expectation.
In 2019 I wrote about two major developments (available HERE):
in Canada, amendments to the Canada Business Corporations Act clarifying that directors' duty to consider the "best interests of the corporation" include attention to the interests of shareholders, employees, retirees and pensioners, creditors, consumers, governments, the environment, as well as the long-term interests of the corporation. [CBCA s. 1, amended by Bill C-97]

in the U.S., a formal "Statement on the Purpose of a Corporation", issued in August 2019 by the Business Roundtable, an influential information and lobbying group for corporate CEOs, calling for commitments to stakeholders and calling out customers, suppliers and the communities and the environments where a company operates.
The latest addition to this thread has appeared with the February 2021 publication of a new report from the University of Toronto's Rotman School of Management, entitled 360º Governance: Where are the Directors in a World in Crisis? This report is co-authored by Peter Dey and Professor Sarah Kaplan. Dey is best known as the head of the Toronto Stock Exchange (TSX) Committee that produced the influential report Where were the directors?: guidelines for improved corporate governance in Canada. The 1994 report – often referred to as the "Dey Report" – provided the basis for reforms to corporate governance requirements imposed by TSX on its listed companies, and later for public company reporting standards promulgated by the Canadian Securities Administrators (CSA; National Policy 58-201) and administered by all of Canada's securities administrators. While it remains to be seen whether Dey's latest effort will be as influential, it certainly warrants consideration. The remainder of this note summarizes the new report.
What does the new report recommend?
The new 360º Governance report argues that corporations need to consider the interests and needs of their various stakeholders if they are to accomplish their corporate goals.
● What justifications does the report offer?
The report argues that treating costs imposed on outsiders as "externalities" harms those stakeholders, and ultimately the corporation as its reputation and business environment both suffer. It identifies a variety of issues that reflect the benefits of realigning corporate relationships toward mutually beneficial interactions, including discussions of the following:
● Regulation and legislation – this discussion identifies recent enactments, including requirements for board diversity
● War for talent – this section cites surveys reporting that younger workers are drawn to employers that pursue expanded environmental, social and governance (ESG) goals
● Customer demand – this section cites examples of customer expectations, and even demands, for suppliers to pursue expanded ESG goals
● Operational disruptions – this section argues that climate change and associated more extreme weather events support the need for less harmful actions
● Improved performance – this section cites data indicating that enhanced ESG performance is associated with improved corporate performance
● Investor values – this section asserts that investors' values are changing to make higher-ESG corporations more attractive investments
The report goes on to cite ways in which Canada is lagging behind other countries in efforts to encourage broader corporate decision making.
● What does the report recommend?
The 360º Governance report proposes that corporate boards comply with the following enumerated standards, or explain non-compliance:
Corporate Purpose - identify, disclose and regularly review the purpose of the business of the corporation;

Board's Duty - understand that, in exercising its powers and discharging its duties, it must act with a view to the best interests of the corporation;

Definition of Stakeholders – to understand the best interests of the corporation, have knowledge of the stakeholders of the corporation;

Indigenous Peoples- the corporation should establish and implement a mechanism for fostering its relationship with Indigenous peoples which recognizes the unique historical circumstances under which the relationship is created;

Reporting on Stakeholder Impact - the corporation should integrate reporting on stakeholder impact in its annual report;

Stakeholder Committee - The board should identify stakeholders that have a material impact on or from the corporation's business over the long term, and review reporting and disclosure about each stakeholder group;

Stakeholder Conflicts - in making a decision, the board should be able to conclude that the corporation's stakeholders have been fairly treated and none of the stakeholders' interests have been unfairly disregarded;

Compensation Policies - align management compensation with achieving the corporation's purpose and long-term sustainability;

Board Refreshment - have a process which ensures board renewal, diversity, and mix of skills;

Board Diversity – design the board to include the appropriate mix of backgrounds and lived experiences;

Organizational Diversity - corporations should have and disclose a policy relating to leadership and overall work force diversity;

Climate Change - corporations should have and disclose a policy for addressing climate change and climate-related risks and opportunities; and

Corporate Activism - corporations should recognize when to state their position on an issue with social or political implications, and have procedures for deciding when and how to do so.
The discussion of each enumerated recommendation provides examples and identifies ways to demonstrate compliance.
Now what?
Corporations remain free to codify directions to directors in their articles of incorporation and bylaws, requiring narrow or broad interpretations of the "best interests of the corporation" and decision-making criteria. Absent such guidance, the trend is toward permission to consider broader interests than short term profit maximization for shareholder profit. The new 360º Governance report provides support for this trend.
Self-Assessment Checklist
Has the organization's board of directors and CEO (or equivalent) made formal policy statements about the organization's priorities toward serving the interests of:
Shareholders (or the equivalent)

Employees

Customers

Its community(ies)

Its customers

The environment

Other ______
Where can I go for more information?
● CSA, National Policy 58-201, Corporate Governance Guidelines
● 1994 Where were the directors report
About the Author

Jon Elliott is President of Touchstone Environmental and has been a major contributor to STP's product range for over 30 years.

Mr. Elliott has a diverse educational background. In addition to his Juris Doctor (University of California, Boalt Hall School of Law, 1981), he holds a Master of Public Policy (Goldman School of Public Policy [GSPP], UC Berkeley, 1980), and a Bachelor of Science in Mechanical Engineering (Princeton University, 1977).

Mr. Elliott is active in professional and community organizations. In addition, he is a past chairman of the Board of Directors of the GSPP Alumni Association, and past member of the Executive Committee of the State Bar of California's Environmental Law Section (including past chair of its Legislative Committee).
You may contact Mr. Elliott directly at: tei@ix.netcom.com