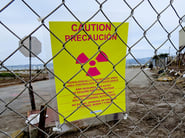 Every place on Earth has at least a little radioactivity. It is found in bodies, food (not just in industrially irradiated food), the ground, and in many consumer products. The sun and outer space are sources of radiation. Radioactive materials prevalent in nature, such as those present in soils and rock formations and in the water that comes into contact with them, are called naturally occurring radioactive materials, or NORM. NORM typically does not present a problem to human health or the environment, as the radiation levels are very small, and there is generally not an exposure pathway. However, NORM can become concentrated as the result of certain human activities that also expose people and the environment to radiation hazards. Over time, this collection of individual concentrations/exposures has come to be regarded as part of a single, larger, and more complex problem—radiation contamination—referred to as TENORM (tee-norm).

EPA has identified a variety of naturally occurring materials that, when concentrated as the result of some type of human activity, exposes people and the environment to radiation hazards, generate TENORM. Certain industrial sectors, such as mining and resource extraction, energy production, drinking water and wastewater treatment, generate TENORM as a result of their processes. TENORM can also be found in consumer products, such as antiques, phosphate fertilizer, building products and tobacco. In addition, radon, a naturally occurring radioactive gas found in soils, rock, and water throughout the U.S., can be concentrated due to industrial activities. It can also become TENORM simply by the addition of structures or wells in areas with elevated radon levels that serve as conduits for the radon to concentrate, providing an exposure pathway for humans and the environmental.

TENORM is found in all 50 states—basically anywhere processes that generate it take place. While identifying TENORM is not specifically identified in the environmental site assessment (ESA) process, as with any type of site contamination, existing, undetected TENORM can become a liability to purchasers and lenders involved in a property transaction. Purchasers, lenders, and consultants working toward a property transaction where TENORM contamination is possible should take steps to ensure that TENORM is addressed adequately during the overall site assessment process. The parties involved should reach a written agreement on the level of TENORM assessment to be included in each phase of ESA, and information on this type of contamination investigated and reported in the same way that other types of contamination are investigated and reported.

EPA has recently updated its radiation control, TENORM, and radon websites to provide the latest information, regulations, and guidance on understanding their impacts on human health and the environment. For more information, see the following websites:
Specialty Technical Publishers (STP) provides a variety of single-law and multi-law services, intended to facilitate clients' understanding of and compliance with requirements. These include:
About the Author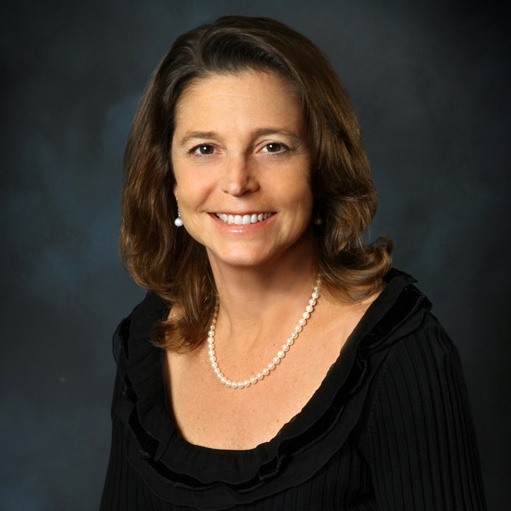 Ms. Luman has over 25 years of experience as a consultant and project manager in the environmental field.

She has conducted Phase I Environmental Site Assessments (ESAs) and subsurface assessments of various business, manufacturing, and petroleum facilities, and has managed investigations and removal actions at State Superfund sites.

Ms. Luman has also performed multi-media environmental compliance audits and environmental management system assessments within the aerospace, semiconductor, food, manufacturing, shipbuilding, and utility industries, and has prepared numerous environmental plans, permits (SPCC, SWPPP, NPDES, FRP, Emergency Contingency, and Hazardous Waste Management), and regulatory reports (Air Emissions Inventory, EPCRA, Discharge Monitoring, and Annual Waste Summaries).

She has been responsible for identifying environmental, health, and safety legal obligations for various businesses and industries across the United States, and for maintaining their compliance with the regulations. Prior to entering the private sector, Ms. Luman worked for a major public water supplier where she was involved in a federal Superfund Remedial Investigation involving the study of groundwater contamination over a 60-square mile area.

Most recently, she formed her own business, Healthy Tweaks, LLC, to raise awareness of the impact of chemicals on the environment, in consumer products, and on human health, particularly that of children. Her goal is to educate consumers and businesses to enable them to make choices that will improve their health and reduce their ecological footprint.

Ms. Luman is currently the lead author of Site Auditing and was previously the lead author on other STP regulatory publications covering federal EPA and State environmental differences, federal and California OSHA requirements, and federal construction and transportation regulations.

She completed her B.S., Civil Engineering at the University of Texas in Austin in 1989, and is a Professional Engineer licensed in Texas and California, and registered in New York. Her interest in understanding the impact of the built environment on the natural environment led her to become a LEED® Accredited Professional in 2009. She is a member of the American Society of Civil Engineers, the Auditing Roundtable, the Texas Association of Environmental Professionals, and the U.S. Green Building Council. She is also on the Houston Advisory Board for The Nature Conservancy.