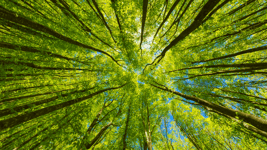 In September 2021, the Securities and Exchange Commission (SEC) Division of Corporation Finance (Division) provided public companies with guidance about disclosures of climate-related information that SEC expects from public companies. This guidance appears in a newly-released template with sample comments the Division may issue to companies regarding failures to make adequate climate-related disclosure. The remainder of this note provides some context to the relevant SEC-administered provisions, and summarizes the Division's new letter.
What disclosures does the Division's template suggest?
A variety of SEC regulations require SEC-regulated public companies to make periodic disclosures of their circumstances, including factors that are, or may be, "material" to a company's business prospects. Examples include annual reports (e.g., Form 10-K) and information in shareholder meeting information and proxy requests, quarterly reports (e.g., Form 10-Q), and "current reports" triggered by significant events (e.g., Form 8-K). In 2010, SEC issued guidance regarding disclosures of climate-related factors. In March 2021, SEC issued a public notice "Public Input Welcomed on Climate Change Disclosures" that reiterated these issues and asked for comments – the new Division template does not reference this item, but the issues are consistent.
What general types of disclosures does SEC expect?
The Division's new template reference SEC's 2010 guidance, which clearly identified the potential materiality of climate-change issues, including:
the impact of pending or existing climate-change related legislation, regulations, and international accords;

the indirect consequences of regulation or business trends; and

the physical impacts of climate change.
What issues and questions does the Division's letter highlight?
The Division's template for comment letters includes the following issues, providing sample text for comments/questions that the Division may issue to individual public companies:
Corporate Social Responsibility (CSR) – comment noting that climate-related disclosures are more extensive in a company CSR report than in its filing(s) to SEC

Risk Factors –

"Disclose the material effects of transition risks related to climate change that may affect your business, financial condition, and results of operations, such as policy and regulatory changes that could impose operational and compliance burdens, market trends that may alter business opportunities, credit risks, or technological changes."

"Disclose any material litigation risks related to climate change and explain the potential impact to the company."

Management's Discussion and Analysis of Financial Condition and Results of Operations

"[I]dentify material pending or existing climate change-related legislation, regulations, and international accords and describe any material effect on your business, financial condition, and results of operations."

"[I]dentify any material past and/or future capital expenditures for climate-related projects. If material, please quantify these expenditures."

"To the extent material, discuss the indirect consequences of climate-related regulation or business trends, … [including changes in demands for goods and services, competition, energy use, and reputational risks related to climate change]"

"If material, discuss the physical effects of climate change on your operations and results … [including severity of weather, sea levels, agricultural productivity, and insurance]"

"Quantify any material increased compliance costs related to climate change"

"If material, provide disclosure about your purchase or sale of carbon credits or offsets and any material effects on your business, financial condition, and results of operations."
Now what?
As the Division reviews regulatory filings by public companies, it will evaluate the completeness and clarity of climate-related disclosures and provide comments consistent with those described above. Failure of a public company to provide thorough disclosures can lead to SEC enforcement, and can also become an issue in litigation by shareholders claiming that disclosures were incomplete and so misleading. Non-public companies should also consider these issues, when providing disclosures to their shareholders and other stakeholders.
Self-Assessment Checklist
Is the organization a "public company" subject to SEC reporting requirements?
Whether or not a public company, does the organization provide formal disclosures to shareholders, regulators, market or non-profit reporting organizations, or other stakeholders?
Has the organization assessed potential impacts of climate change on its activities and investments?
Has the organization identified which of these activities and investments are presently or potentially insured for climate-related impacts?
Where Can I Go For More Information?
About the Author

Jon Elliott is President of Touchstone Environmental and has been a major contributor to STP's product range for over 30 years.

Mr. Elliott has a diverse educational background. In addition to his Juris Doctor (University of California, Boalt Hall School of Law, 1981), he holds a Master of Public Policy (Goldman School of Public Policy [GSPP], UC Berkeley, 1980), and a Bachelor of Science in Mechanical Engineering (Princeton University, 1977).

Mr. Elliott is active in professional and community organizations. In addition, he is a past chairman of the Board of Directors of the GSPP Alumni Association, and past member of the Executive Committee of the State Bar of California's Environmental Law Section (including past chair of its Legislative Committee).
You may contact Mr. Elliott directly at: tei@ix.netcom.com