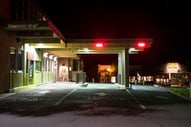 If it's true that "there's safety in numbers," it's just as true that employees working in isolation risk more severe consequences from most incidents. Worker protection laws have long recognized this truism in industrial settings where medical emergencies, accidents, or even "bad air" can be fatal to a lone worker who could readily be rescued by co-workers were any present. In recent years, worker protection agencies in most Canadian provinces have adopted requirements to protect "workers working alone or in isolation." The movement has spread to the United States, including a special focus on hotel workers. Because of these trends, now is a good time to review requirements and compliance programs.
Who is "Working Alone"?
Occupational safety and health agencies have long recognized that isolated workers face higher risks, whether because they lack back-up in an accident and/or are more vulnerable to intentional wrongdoing. Definitions of "working alone" vary, but each incorporates some or all of the following circumstances:
Worker is the only worker for that employer at that workplace during any time period.

Worker is not directly supervised by his or her employer, or another person designated as a supervisor by his or her employer, during any time period.

Assistance is not readily available if there is an emergency or the worker is injured or ill.

Conditions at the workplace render this isolation potentially hazardous.
Common examples include many security guards and janitors (particularly on night shifts), workers at late night retail facilities such as gas stations and their associated shops, workers who provide home healthcare services or deliver packages, and people who drive taxis or ride-share vehicles. They may be away from all coworkers some or much of their shifts. Note that employers may need to analyze who are their "workers" versus being contractors' employees or independent contractors, and what constitutes the "workplace" for mobile personnel.
What Can be Done to Protect These Workers?
Specific requirements vary in every jurisdiction that imposes requirements, but most or all of these measures appear in most sets of requirements:
Identify the risks arising from the conditions and circumstances – these might include mechanical and electrical hazards from operating equipment, crushing and other hazards from stored materials, workplace atmosphere hazards (especially in confined spaces), and workplace violence from customers, clients or interlopers.

Take steps to eliminate or reduce the identified risks (some jurisdictions add qualifiers such as "so far as is reasonably practicable) – these are consistent with occupational safety agency preferences for eliminating/reducing risks, engineering preventive or corrective measures, and implementing safer work practices.

Train workers in these safe operations and procedures.

Ensure that workers comply with these safe work procedures.
Safe work procedures include:
Add a second employee ("buddy system").

Provide periodic personal visits by someone designated by the employer.

Arrange for the isolated employee to make regular call-ins.

Provide a "panic button" for immediate contact in emergencies.

Provide mechanical or electronic surveillance (periodic or continuous).

Organize a central monitoring system.
Specific Requirements to Protect Against Workplace Violence
For example, since 2004 New Mexico has required the general security program measures identified above, to prevent workplace violence at "late night convenience stores." The state also requires the following tailored safety measures:
Two-employee shift (at least two employees, or one employee plus onsite security personnel).

Controlled access area, behind bullet-proof glass or other similar material.

Pass-through window for transactions, protected by bullet-proof glass or other similar material.

Measures during alternative operations – a store may be closed for business, but employees allowed access for restocking or other duties, if signs are posted on all entryways saying the store is closed.
More recently, hotel workers throughout the US are gaining protection from governmental mandates and voluntary facility measures. Large scale adoption began with a collective bargaining agreement in February 2012 between the New York Hotel Trades Council (AFL-CIO) and the Hotel Association of New York City. Municipal requirements have expanded to Seattle, Chicago, Sacramento, and Long Beach. New Jersey adopted the first state-wide requirements effective June 2019. These programs tend to require the following:
Panic buttons or other notification device for employees assigned to work in isolation in guest rooms (cleaning and room service staff).

Written anti-harassment policies including compliant and post-complaint procedures, with training for employees and posted notices for guests.
In 2019, Washington state adopted similar provisions to protect entertainers in "adult entertainment establishments."
Self-Assessment Checklist
Has the organization evaluated its workplaces to identify any workers who may work alone or in isolation, during or after normal hours?

Has the organization identified the sources, types and severity of risks to such workers?

Has the organization established measures to eliminate, reduce or manage such risks?

Are any of the organization's workplaces subject to requirements to undertake these activities?

Under specific legal requirements, or the "employer's general duty clause"?

If so, has the organization verified that its measures comply with such requirements
Where Can I Go For More Information?
Specialty Technical Publishers (STP) provides a variety of single-law and multi-law services, intended to facilitate clients' understanding of and compliance with requirements, including Workplace Violence Prevention: A Practical Guide to Security On the Job.
About the Author

Jon Elliott is President of Touchstone Environmental and has been a major contributor to STP's product range for over 30 years.

Mr. Elliott has a diverse educational background. In addition to his Juris Doctor (University of California, Boalt Hall School of Law, 1981), he holds a Master of Public Policy (Goldman School of Public Policy [GSPP], UC Berkeley, 1980), and a Bachelor of Science in Mechanical Engineering (Princeton University, 1977).

Mr. Elliott is active in professional and community organizations. In addition, he is a past chairman of the Board of Directors of the GSPP Alumni Association, and past member of the Executive Committee of the State Bar of California's Environmental Law Section (including past chair of its Legislative Committee).
You may contact Mr. Elliott directly at: tei@ix.netcom.com