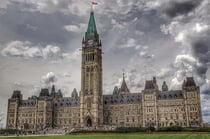 By Kate Dearden
On May 30, 2017, the Ontario government announced its intention to introduce The Fair Workplaces, Better Jobs Act, 2017. This legislation would include significant amendments to the Employment Standards Act, 2000 (ESA) and the Labour Relations Act, 1995 (LRA).
The Ontario Government released the final report of the Changing Workplaces Review on May 24, 2017. The report contained 173 recommendations ranging from specific amendments to the ESA, the LRA and the Occupational Health and Safety Act, to broader policy changes and future discussions. The Fair Workplaces, Better Jobs Act, 2017, is the government's response to the report.
The legislation, if passed, would result in the following major changes to the ESA on the dates indicated.
Increases to Minimum Wage (January 1, 2018):
$14 per hour on January 1, 2018, then $15 on January 1, 2019, and annual increases at the rate of inflation.

Special minimum wage rates (e.g. liquor servers, students under 18) will be maintained, but the rates will increase by the same percentage as general minimum wage.
Increase to Paid Vacation (January 1, 2018): Increase to three weeks' paid vacation for employees with more than five years of service with an employer.
Paid Sick Days (January 1, 2018):
10 Personal Emergency Leave (PEL) days would apply in all workplaces, and two of those days would be paid.

Employers would be prohibited from asking for a doctor's note from an employee taking a PEL day.
Equal Pay for Part-Time Employees (April 1, 2018):
Employers must respond in writing to any casual, part-time, temporary, or seasonal employee who believes he or she is not receiving equal wages to full-time employees.

Exceptions to wage difference would include: seniority system, merit system, and systems that determine pay by quantity or quality of production or other factors.
Equal Pay for Temporary Help Agency (April 1, 2018): Amendments would ensure temporary help agency employees are paid equally to permanent employees of the client when performing the same job.
Independent Contractor Classification (on Royal Assent): "Misclassification" will be prohibited, and subject to new penalties. No change to definition of "employee."
Joint Liability (January 1, 2018): Remove the language in the ESA that requires proof of "intent or effect" to determine whether related businesses are treated as one employer and held jointly and severally liable.
Scheduling (January 1, 2019):
The right to request schedule or location changes.

The right to refuse shifts if less than four days' notice provided.

Payment of minimum of three hours if shift is shortened, cancelled, or employee is "on call" and not called in.
Overtime (January 1, 2018): Employees with more than one position must be paid at the rate for the position they are working during the overtime period.
The following major changes to the LRA would be in effect six months after the legislation comes into force:
Card-based certification for temporary help agency industry, building services sector, and home care and community services industry.

Remedial union certification to be amended to make certification easier.

First contract arbitration to be made easier, plus a new intensive mediation component.

Union access to employee information upon demonstrating 20 percent support.

Electronic and telephone voting.

Government will consult on removing exemptions (e.g. architects, lawyers, doctors).

Changes to successor rights, structure of bargaining units, return to work rights, and just-cause protection.
Since Bill 148 was introduced, Ontario employers have spoken about the significant impacts Bill 148 would have within their particular workplaces. Employers can still provide the government with feedback on Bill 148's impact in the workplace by written submission to the Standing Committee on Finance and Economic Affairs no later than July 21, 2017 at 5:30 pm.
Specialty Technical Publishers (STP) has just published an update to its publication Employment Law: Solutions for the Canadian Workplace and provides a variety of single-law and multi-law services, intended to facilitate clients' understanding of and compliance with requirements. These include:
About the Author


Kate Dearden is a senior associate at Borden Ladner Gervais and contributes to STP's publication Employment Law: Solutions for the Canadian Workplace. Kate practises labour and employment law, as well as human rights and education law. She has appeared as counsel before the Ontario Divisional Court, Superior Court of Justice, the Federal Court of Appeal, the Ontario Labour Relations Board and labour arbitrations, the Human Rights Tribunal of Ontario, and various other labour and employment related tribunals.