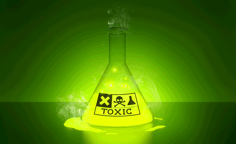 The US National Toxicology Program (NTP) has issued its 15th Report on Carcinogens (RoC), adding eight new substances; NTP now identifies 256 chemical, physical, and biological agents; mixtures; and exposure circumstances as "known or reasonably anticipated to cause cancer in humans." NTP operates within the National Institute of Environmental Health Sciences (NIEHS), which is a unit of the National Institutes of Health (NIH). It was established in 1978 to:
Test chemicals of public health concern

Develop and validate new and better integrated test methods

Provide needed information to regulatory and research agencies

Strengthen the science base in toxicology
Also in 1978, Congress assigned (what is now known as) the Department of Health and Human Services (HHS) to prepare reports identifying carcinogens – NTP fulfills this task with its periodic RoCs, summarizing the latest determinations from ongoing research.
Which substances have just been listed?
The 15th RoC adds 8 substances:
Antimony Trioxide - primarily used as a component of flame-retardants in plastics, textiles, and other consumer products. Highest exposure occurs among workers who produce the substance or use it to make flame retardants. Other people are potentially exposed to low levels of antimony trioxide from breathing contaminated outdoor air or dust from the wear and tear of flame-retardant-treated consumer products

six Haloacetic Acids (HAAs) - found as byproducts to water disinfection with chlorine.

Bromochloroacetic acid (BCA)

Bromodichloroacetic acid (BDCA)

Chlorodibromoacetic acid (CDBA)

Dibromoacetic acid (DBA)

Dichloroacetic acid (DCA)

Tribromoacetic acid (TBA)

(chronic infection with) the bacterium Helicobacter pylori – which can cause gastritis, peptic ulcers, and stomach cancer
H. pylori is listed as a known human carcinogen, and the others as reasonably anticipated to be a human carcinogen. The total in RoC is now 64 substances known to be a human carcinogen, and 192 as reasonably anticipated to be a human carcinogen.
Now what?
Listing in the NTP has no direct impact, although it's intended to increase awareness and suggest lines of additional research and even regulation. Listings can also confirm the validity in pre-existing guidelines and regulations. For example, readers should note that California's Proposition 65 already lists antimony trioxide as a carcinogen (since October 1, 1990), and as of January 2020 also bans the sale and distribution of new upholstered furniture, replacement components of reupholstered furniture, foam in mattresses, and certain children's products made for residential use if these products contain more than 0.1% of certain flame retardant-related chemicals, including antimony trioxide.
Self-Assessment Checklist
Do any of the organization's activities make use of any of the 8 newly-listed substances?
If so, has the organization determined whether its uses produce exposures?
If so, has the organization evaluated the extent of exposures?
If so, has the organization evaluated ways to reduce use and exposures?
Where Can I Go For More Information?
About the Author

Jon Elliott is President of Touchstone Environmental and has been a major contributor to STP's product range for over 30 years.

Mr. Elliott has a diverse educational background. In addition to his Juris Doctor (University of California, Boalt Hall School of Law, 1981), he holds a Master of Public Policy (Goldman School of Public Policy [GSPP], UC Berkeley, 1980), and a Bachelor of Science in Mechanical Engineering (Princeton University, 1977).

Mr. Elliott is active in professional and community organizations. In addition, he is a past chairman of the Board of Directors of the GSPP Alumni Association, and past member of the Executive Committee of the State Bar of California's Environmental Law Section (including past chair of its Legislative Committee).
You may contact Mr. Elliott directly at: tei@ix.netcom.com