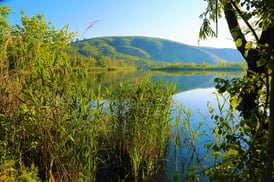 Effective March 2, 2020, the Environmental Protection Agency (EPA) has issued rules governing the agency's administrative civil inspection procedures (40 CFR s. 31.1). These new rules meet a requirement created by President Trump's Executive Order (EO) 13892 ("Promoting the Rule of Law Through Transparency and Fairness in Civil Administrative Enforcement and Adjudication"), issued October 9, 2019 (I wrote about this EO HERE). The new rules apply to on-site civil inspections conducted by EPA personnel, and to federally credentialled contractors and Senior Environmental Employment (SEE) employees conducting inspections on EPA's behalf; they do not apply to criminal investigations, nor to state and state-credentialled inspections.
Which laws are covered?
These rules apply to the full range of EPA's authority:
Clean Air Act (CAA)

Clean Water Act (CWA)

Comprehensive Environmental Response, Compensation, and Liability Act (CERCLA) (Superfund)

Federal Insecticide, Fungicide, and Rodenticide Act (FIFRA)

Resource Conservation and Recovery Act (RCRA)

Safe Drinking Water Act (SDWA)

Toxic Substances Control Act (TSCA)
What do EPA's rules provide?
The new rules apply to all "on-site civil inspections" by EPA and its contractors. They establish the following:
At the beginning of an inspection, inspectors are to

present their credentials to the owner, operator, or agent in charge at the target location

explain the nature and purpose of the inspection

offer an opening conference, to explain the scope – this includes offering to provide split samples and take duplicate copies of photos or records obtained; and a Small Business Resources Information Sheet with basic regulatory information, if appropriate

confirm any safety hazards

indicate generally the scope of the physical inspection and records they wish to review (these indications do not preclude later expansion of scope)

Inspectors are to document observations, and, as appropriate, take samples, photographs and copies of documents related to the purpose of the inspection, and employ "other reasonable investigative techniques" (including monitoring and sampling) and interview appropriate personnel

EPA inspectors are to take reasonable precautions to ensure actions during inspections will not cause hazardous situations, and, where appropriate, will wear and use appropriate protective clothing and equipment.

At the conclusion of an inspection, EPA inspectors are to offer a closing conference, where practicable, to confer with the facility/site representative and

informally advise them of the inspector(s) observations, potential deficiencies and concerns

provide facility/site representative an initial opportunity to provide pertinent information about any potential concerns

After an inspection, inspectors are to prepare an inspection report and share it with the facility (EPA does not specify the scope or format of inspection reports).
What additional general guidance does EPA provide?
In its Federal Register notice, EPA provides a general overview of on-site civil inspections, discussing procedural matters and expectations that inform the new rules and its inspectors' actions. The overview includes brief discussions of the following:
Timing of Inspections and Facility Notifications – inspections will generally be during the target facility's normal business operations and announced in advance, and inspectors and facility personnel should generally address scope and access issues before the inspection.

Inspector Qualifications. Inspectors should hold valid credentials based on relevant training and experience.

Obtaining Consent to Enter. Inspectors will present their credentials and seek consent to enter. EPA notes that different statutes contain different provisions for consent, and for responses to non-consent.

Opening Conference. Inspectors are to request an opening conference to address the scope and logistics of the inspection, including any sampling and document reviews.

Physical Inspection. Inspectors will conduct an inspection of appropriate scope, creating documentation of the inspection as they go.

Managing Confidential Business Information (CBI). Inspectors are to manage any CBI requests in accordance with appropriate regulatory requirements (40 CFR part 2, subpart B).

Interview Facility Personnel. Inspectors are to interview appropriate personnel, and document their interviews.

Records Review. Inspectors may request, review, and copy records.

Sampling. Inspectors may obtain samples, and should offer to provide split samples of any taken.

Closing Conference. If possible, a closing conference should be held where the inspectors discuss any outstanding questions and document requests, follow up regarding such matters, and the preparation and presentation of the inspection report.

Inspection Report. The inspector will prepare an inspection report, and share it with the facility.
As discussed in the Federal Register, the points raised by EPA represent typical agency inspection practices.
What's Next?
These formal rules are effective as of March 2, 2020. Since they reflect existing practices I do not expect any significant changes in agency practice.
Self-Assessment Checklist
Has EPA inspected any of the organization's facilities to evaluate the facility's compliance or non-compliance with relevant requirements?
Has EPA notified the organization of its intention to inspect any of the organization's facilities to evaluate the facility's compliance or non-compliance with relevant requirements?
Has the organization established internal policies and procedures for hosting regulatory and civil enforcement inspections by EPA (or other agencies, for that matter)?
Where Can I Go For More Information?
STP ComplianceEHS (STP) provides a variety of single-law and multi-law services, intended to facilitate clients' understanding of and compliance with requirements.
About the Author

Jon Elliott is President of Touchstone Environmental and has been a major contributor to STP's product range for over 30 years.

Mr. Elliott has a diverse educational background. In addition to his Juris Doctor (University of California, Boalt Hall School of Law, 1981), he holds a Master of Public Policy (Goldman School of Public Policy [GSPP], UC Berkeley, 1980), and a Bachelor of Science in Mechanical Engineering (Princeton University, 1977).

Mr. Elliott is active in professional and community organizations. In addition, he is a past chairman of the Board of Directors of the GSPP Alumni Association, and past member of the Executive Committee of the State Bar of California's Environmental Law Section (including past chair of its Legislative Committee).
You may contact Mr. Elliott directly at: tei@ix.netcom.com