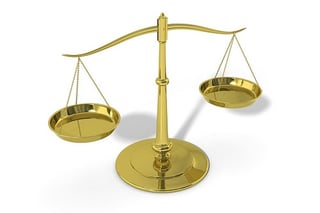 Over the past two decades, society has grown increasingly conscious of pollution's particular impacts on communities with minority and/or low-income populations. Awareness that these communities seem to bear a disproportionate amount of adverse health and environmental effects led to the multi-agency establishment of the National Environmental Justice Advisory Council in 1993 and issuance of Executive Order (EO) 12898 in 1994, Federal Actions to Address Environmental Justice in Minority Populations and Low-Income Populations. Since then, EPA, as the primary federal agency responsible for protecting human health and the environment, has taken a lead role in helping other federal agencies implement the EO.
Environmental justice is a major consideration in brownfields redevelopment, as unused, contaminated properties tend to cause blight and economic distress in poorer areas. EPA defines environmental justice as:
fair treatment and meaningful involvement for people of all races, color, national origin, and incomes, with respect to the development, implementation, and enforcement of environmental laws, regulations, and policies.
In 1995, EPA developed the Environmental Justice (EJ) Strategy to focus additional federal attention on efforts to address these concerns. Environmental statutes, particularly the Brownfields Law, provide significant opportunities to address environmental risks and hazards in minority or low-income communities and prevent such communities from being subject to disproportionately high and adverse impacts.
In 2005, EPA reaffirmed its commitment to EJ and its integration into all programs, policies, and activities consistent with existing environmental laws and their regulations. EPA has subsequently expanded their EJ efforts, making available grants and cooperative agreements to communities and organizations interested in advancing the cause of EJ, and developing programs designed to do the following:
Provide financial assistance to build collaborative partnerships.

Identify local environmental and/or public health issues.

Envision solutions and empower communities through education, training, and outreach.
In 2011, EPA developed Plan EJ 2014, a roadmap designed to further integrate EJ into all EPA programs. Plan EJ 2014 is not a rule, but rather a strategy to help integrate EJ into EPA's day-to-day activities. Under Plan EJ 2014, EPA built EJ into their regulatory practice by:
Developing and providing guidance for rule-writers.

Enhancing public participation in the issuing of EPA permits.

Building EJ into enforcement targeting and resolution of enforcement cases.

Creating EJ legal tools.
In 2014, the U.S. celebrated its 20th anniversary of signing EO 12898, as EPA continued working with federal and state agencies, academia, and community partners to advance the goals of Plan EJ 2014.
Most recently, in 2015, EPA released the following important EJ tools that promote innovation, incentives, and partnerships in their efforts to expand EJ across the U.S.:
Draft EJ 2020 Action Agenda: EPA's updated EJ framework identifying priorities and steps EPA will take over the next five years to continue making EJ an integral part of every decision.

EJSCREEN: A publicly available EJ screening and mapping tool that uses high-resolution maps combined with demographic and environmental data to identify places with potentially elevated environmental burdens and vulnerable populations.

Guidance on Considering Environmental Justice During the Development of Regulatory Actions: Guidance to help EPA rule-writers and decision-makers consider EJ during the development of regulatory actions.
More information on EJ is available at: www3.epa.gov/environmentaljustice/index.html
STP publishes the following guides related to compliance and auditing:
About the Author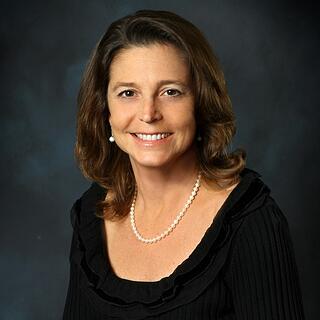 Ms. Luman has over 25 years of experience as a consultant and project manager in the environmental field.

She has conducted Phase I Environmental Site Assessments (ESAs) and subsurface assessments of various business, manufacturing, and petroleum facilities, and has managed investigations and removal actions at State Superfund sites.

Ms. Luman has also performed multi-media environmental compliance audits and environmental management system assessments within the aerospace, semiconductor, food, manufacturing, shipbuilding, and utility industries, and has prepared numerous environmental plans, permits (SPCC, SWPPP, NPDES, FRP, Emergency Contingency, and Hazardous Waste Management), and regulatory reports (Air Emissions Inventory, EPCRA, Discharge Monitoring, and Annual Waste Summaries).

She has been responsible for identifying environmental, health, and safety legal obligations for various businesses and industries across the United States, and for maintaining their compliance with the regulations. Prior to entering the private sector, Ms. Luman worked for a major public water supplier where she was involved in a federal Superfund Remedial Investigation involving the study of groundwater contamination over a 60-square mile area.

Most recently, she formed her own business, Healthy Tweaks, LLC, to raise awareness of the impact of chemicals on the environment, in consumer products, and on human health, particularly that of children. Her goal is to educate consumers and businesses to enable them to make choices that will improve their health and reduce their ecological footprint.

Ms. Luman is currently the lead author of Site Auditing and was previously the lead author on other STP regulatory publications covering federal EPA and State environmental differences, federal and California OSHA requirements, and federal construction and transportation regulations.

She completed her B.S., Civil Engineering at the University of Texas in Austin in 1989, and is a Professional Engineer licensed in Texas and California, and registered in New York. Her interest in understanding the impact of the built environment on the natural environment led her to become a LEED® Accredited Professional in 2009. She is a member of the American Society of Civil Engineers, the Auditing Roundtable, the Texas Association of Environmental Professionals, and the U.S. Green Building Council. She is also on the Houston Advisory Board for The Nature Conservancy.