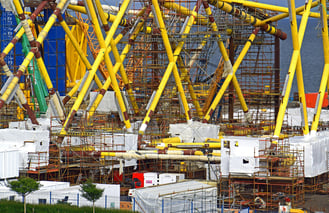 The federal Chemical Safety and Hazard Investigation Board – which usually refers to itself as the Chemical Safety Board or CSB – conducts independent investigations of major chemical accidents, issues accident-specific findings, and offers specific or general recommendations for improved chemical handling and regulation (I wrote about its first set of rules here). In May, CSB issued "Best Practice Guidance for Corporate Boards of Directors and Executives in the Offshore Oil and Gas Industry for Major Accident Prevention." This Guidance represents CSB's latest attempt to enhance organizational attention to safety culture issues.
The agency highlighted these problems in its initial investigation after the 2010 Deepwater Horizon offshore oil platform blowout and spill. Accordingly, the Guidance's direct focus is on the offshore oil and gas industry; however, the recommendations are clearly relevant to boards of companies with operations in other high-hazard industries.
How has CSB addressed the 2010 Deepwater Horizon incident?
It's been just over 10 years since the April 20, 2010 explosion and fire occurred on the Deepwater Horizon drilling rig, which was serving the Macondo oil well offshore from Louisiana in the Gulf of Mexico. The accident resulted in the deaths of 11 workers and caused a massive, ongoing oil spill. CSB investigated the incident, and issued a massive report in April 2016. CSB's report identified a variety of specific equipment failures, onsite training and administrative weaknesses, misdirected institutional cultures (particularly about safety), and weaknesses in regulatory requirements and oversight by the federal Bureau of Safety and Environmental Enforcement (BSEE). The report provided specific recommendations for correction measures to address the weaknesses CSB identified directed to:
Department of Interior (DOI) and its BSEE in particular

American Petroleum Institute (API), regarding relevant industry standards it promulgates

Sustainability Accounting Standards Board (SASB), to enhance its Oil & Gas Exploration & Production Sustainability Accounting Standard

Ocean Energy Safety Institute, to strengthen specific technical requirements
These entities responded to CSB's technical recommendations by updating and strengthening technical standards. SASB updated its (non-binding) guidance to public company boards of directors in 2018. BSEE issued a "Safety Culture Policy Statement" in 2013 which identifies nine indicators of a "robust safety culture", but decided that it lacks authority to issue regulatory requirements for board of director governance. In response, CSB has issued this new Best Practice Guidance, updating and expanding on its 2016 recommendations.
What Best Practices is CSB promulgating?
CSB has issued the following Best Practice Guidance for boards of directors and company management in the offshore oil and gas industry, stating that directors and executives should:
Boards of directors and executives should:
"Ensure that a robust safety management system is in place that integrates internal safety requirements with regulatory requirements to control major accident hazards and that identifies, prevents, and mitigates identified process safety deficiencies."

"Promote a strong process safety culture. Culture is expressed in … [formal] goals, policies, procedures, and practices; "actual commitment by leaders, management, and the workforce to meet those corporate requirements."

"Consider adopting a corporate philosophy that encourages the use of inherent safety principles or drives major accident risk to As Low As Reasonably Practicable (ALARP) or a similar risk-reduction target.

"Ensure that at least one of the company's directors has the necessary and relevant education, experience, and training to gather, assess, and communicate important process safety-related information.

Establish a board champion for process safety who initiates discussion at all board meetings and leads process safety oversight and other initiatives on behalf of the board, which includes:

monthly safety briefings at board meetings that focus on process safety;

real-time updates on process safety incidents that are occurring;

routine personal site visits that emphasize the importance of process safety; and

quarterly process safety reviews."

"Develop a process safety policy that is periodically reviewed and revised as necessary and is an integral part of the company's culture, values, and performance standards.

"Ensure the following items are in place:

consistent corporate policies;

procedures for hazard identification, risk assessment, and controls;

clear management structure with established responsibilities;

excellent communications with shareholders, regulators, and other stakeholders, as well as timely notifications;

established operating procedures, document control measures, and performance indicators;

investigations of process safety incidents and near misses, and documentation of findings and corrective actions; and

an audit system, management reports and management reviews.

"Communicate process safety policies and their importance as well as the crucial role of workers in risk identification and management.

"Establish strong board visibility…"

"Discuss with the CEO and senior management the state of the entity's enterprise risk management (ERM) and provide effective oversight as needed. Ensure the board as a whole is apprised of the most significant process safety risks, along with actions management is taking and how it is ensuring effective ERM.

"Use effective leading and lagging safety indicators to allow for continual monitoring of the company's performance and implemented policies to ensure they take appropriate actions and achieve anticipated results.

"Institute a cross-industry approach to the learning and sharing of lessons from significant process safety incidents."
CSB's Guidance includes additional discussion of effective communication methods, and also reproduces additional guidance from the Center for Chemical Process Safety, BSEE, the United Kingdom's Health and Safety Executive, and the Organization for Economic Cooperation and Development. CSB's published document includes links to these guidance documents, and to additional reference materials.
What's next?
As with most "best practice" presentations, CSB's new Guidance does not introduce any new ideas or requirements. Instead, the agency is compiling and distilling existing guidance documents, to make the case that implementation of these recommendations by a corporate board and management are not cutting-edge or extreme, but rather representative of what is or should be underway within their organizations. As I noted, the same arguments can and are being made about other high hazard industries. This publication provides a useful reminder for organizations to review existing programs and consider enhancements to equipment, procedures, and "safety culture."
Self-Assessment Checklist
Do any of my organization's activities involve types and quantities of materials, and/or materials management and transformation, in which accidental releases or other mishaps would present high hazards to workers, the public and/or the environment?

Are these activities subject to federal and/or state requirements to manage hazards (e.g., EPA's Accidental Release Prevention (ARP) program, OSHA's Process Safety Management Standard)?

Do the organization's operational and compliance activities reflect best practices for hazard management (as summarized by CSB and/or by other guidelines and requirements identified by the organization)?

Has each such facility reviewed these procedures?

Do the organization's board of directors and management incorporate "safety culture" elements into their missions and activities?
Where can I go for more information?
About the Author

Jon Elliott is President of Touchstone Environmental and has been a major contributor to STP's product range for over 30 years.

Mr. Elliott has a diverse educational background. In addition to his Juris Doctor (University of California, Boalt Hall School of Law, 1981), he holds a Master of Public Policy (Goldman School of Public Policy [GSPP], UC Berkeley, 1980), and a Bachelor of Science in Mechanical Engineering (Princeton University, 1977).

Mr. Elliott is active in professional and community organizations. In addition, he is a past chairman of the Board of Directors of the GSPP Alumni Association, and past member of the Executive Committee of the State Bar of California's Environmental Law Section (including past chair of its Legislative Committee).
You may contact Mr. Elliott directly at: tei@ix.netcom.com
Image by Jerzy Morkis from Pixabay