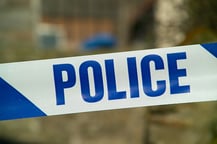 By Paul Marshall and Karen Masullo
Active shooter insurance programs are a new line of insurance coverage attracting the attention and interest businesses and other organizations.
Firestorm Chief Intelligence Officer, Karen Masullo and Paul Marshall, Managing Director of McGowan Program Administrators, have written this "buyer's guide" to explain how active shooter insurance programs work. When you finish reading this article you will understand how to compare different types of coverage, why companies are purchasing this kind of program, and what is meant by some of the different terms involved—and you will even have a checklist of what to look for.
Why is Active Shooter Coverage Now In Demand?
The rise of mass shootings, along with the ensuing litigation, has created public awareness, need, and demand for a new line of insurance coverage for the risk of an active shooter. The recent violent events in Seattle, St. Cloud, Houston, Charleston, Orlando, Colorado Springs, and San Bernardino, blend in with the not-too-distant past event(s) at Columbine, Blacksburg, and Newtown. The names of many towns and cities have now joined the long list of American mass shooting locations, in seemingly increased frequency.
How Often Do Shootings Occur?
The numbers—supplied by the Gun Violence Archive as of April 12th, 2017—are staggering, reaching 385 in 2016. This is a record number of mass shootings that surpasses 2015's total of 333 mass shootings, and represents a significant increase over the 227 recorded events in 2014. It is even more concerning when you consider that there were 58,442 total gun-related incidents in 2016, which is an average of over 4,800 events per month.
Media and Evolving coverage
In response to these events, active shooter/ workplace violence protection programs and insurance coverage have evolved. Business and school professionals don't have to look hard to find articles on insurance and risk management in relation to active shooters or deadly weapons. Recent articles on the subject appear in various high-profile insurance and other industry journals.
The mainstream media is also increasing its awareness of deadly weapon and active shooter insurance associated with reported events. The stories about litigation following these events increase pressure on businesses and organizations to look to risk management, loss prevention, and mitigation techniques.
While certainly "every crisis is a human crisis," cases such as the San Bernardino shooting, where the victim's family is seeking $58 million, or jury awards, such as the $3.7 million awarded to the estate of the Munch bar shooting victim in Seattle, bring the financial aspects of tragic events to light and into sharp focus.
What is Your Duty to Protect?
Organizations have a duty of care to maintain a safe environment for staff and visitors. In the event of an active shooter attack, an establishment could be liable not only for civil action, but regulatory action as well. There are significant challenges to organizations that need to secure their place of business while managing a vast throughput of people. These organizations are particularly at risk from a lone attacker, who could enter a business unchallenged. Despite security measures, by design and necessity, they remain very open places. They reality of the needs of these buildings directly oppose much of what the security measures look to achieve.
Various organizations have been successfully sued for negligent security. Certain vulnerable populations cannot protect themselves. For example, students or staff of a university or college are not able to provide adequate security measures at the campus or dormitory, so the university or college has a substantial duty to provide adequate security measures. Similarly, a retail business in a mall, shares with the mall the duty to protect employees and customers of the business, from foreseeable criminal attacks.
Understanding Types of Coverage
Standard coverage alone is not the sole answer. While initially one may assume that the "standard" insurance policies would respond, there are plenty of "gray" areas of which to be aware:
Commercial General Liability coverage may not respond unless the insured is deemed to be "liable" for the event. Typically, there are stated exclusions in the policy, which may include employee as perpetrator, damage to property, business interruption, or terrorism. In general, a policy may not include an event-triggered crisis management component, which would provide pre-contracted crisis responses including crisis communication, coverage for victim counseling services and unfortunately, funeral expenses.

Business Income Loss coverage for retail, restaurant and hospitality types of risks may not respond unless the event results in actual "damage" to a building or the contents. The business may need to close, solely due to injuries or death. If a business needs to relocate after an attack, the property policy may not pay unless there was some actual "damage" to the building or the contents.

Workers Compensation coverage may not respond to a personal attack on an employee, if the attacker has a clear motive that is not related to the workplace. This coverage typically does not reimburse extra expenses to recruit or train new employees replacing those who were present during an attack and are unable to continue working after the event.

Terrorism coverage responds only if the event generates at least $5 million in property and casualty losses and is deemed "a Certified Terrorist Attack" by the U.S. Secretary of the Treasury, the Attorney General and the U.S. Secretary of Homeland Security. To date, there has been no event certified since 9/11/2001 (the Boston bombings were not certified, and were not covered under Terrorism Risk Insurance Program Reauthorization Act (TRIPRA)).
Most policies do not provide a response for an active shooter crisis event. Such a response includes, but is not limited to, an event crisis response team, victim counselling or funeral costs for employees, customers, visitors, students, patients, etc. and any increased security that may be needed after an active shooter event.
Making Coverage Comparisons
Most active shooter insurance programs available on the market today provide primary third party liability and business interruption insurance with limits up to $25 million per event. Some will include crisis response services, victim counseling services and payment for funeral expenses. The underwriting is by class and location of risk and exposures that would include number of employees, patrons, visitors etc.
Active shooter insurance programs are marketed under various brand names such as Active Shooter Protection, Deadly Weapon Protection, Workplace Violence, Active Assailant, and Threat Protect. Some target a specific risk industry such as healthcare, education, or government and some can quote on virtually anything from rodeos to roller rinks to political national conventions.
For comparison of key coverage, you will need to understand the wording that is used. Paying attention to policy wording is important to uncover possible coverage gaps.
Start with the "Liability Coverage Form" and "Claim Expenses" versus "Liability Expenses." This form is a basic component of an insurance policy. Make sure the policy will cover claim expenses, including expenses for claims for damages, monetary awards, and settlements. There are policies on the market that only include liability expenses.
You will need to look closely at "Coverage Triggers" or the "Definition of Event." Most event or trigger definitions are similar. For example, the definition may be stated as follows: "Act of potentially deadly force involving the use of a Weapon on the Premises" or "Threat of deadly force involving the display of a Weapon on the Premises." Note that some policies require a specific number of casualties or persons affected, such as "three (3) or more persons" or "under 50 persons."
For terrorism exclusions, policies will define "Terrorism" differently. Some use wording like: "threat of any person, committed for political, religious, ideological or similar purposes including the intention to put the public, or any section of the public, in fear." Others define an act of terrorism, for example, as "an event with 50 or more persons sustaining death or serious physical injury."
It is also important that "Firearm" or "Deadly Weapon" is defined appropriately. Considering the recent vehicle attacks and other non-traditional weapon attacks, we need to understand what a policy defines as a "Deadly Weapon," and whether the definition includes all potential weapons. Some policies have a broad definition such as, "an instrument or explosive device which is specifically intended to be used for and used to injure, kill or incapacitate a person." Other policies have a very specific definition such as: "Deadly weapon means any firearm (whether loaded or unloaded), explosive device, knife, syringe, medical instrument, liquid acid and or any other device or instrument which has been designed, made and constructed to be a weapon capable of producing death or bodily injury by the manner in which it is used or intended to be used." Make sure you understand what type of weapon is covered.
As you review the "Other Insurance Clause," you want to ensure that the policy is primary and need to look for policy wording such as: "This policy will act as primary insurance to any other insurance carried by or available to the Named insured." Buyers should be cautious as some policies are "excess," with such wording as, "If any loss under this Coverage Part is insured under any other valid and collectible insurance policy, this Coverage Part shall be in excess of and shall not contribute with such other insurance." Ask questions to understand exactly what is being purchased.
You may also be looking for "Post Event, Pre-contracted Crisis Management Services." Many policies do offer crisis management services, including specific post-active shooter event services such as the provision of a crisis coach or public relations consultant, but you should always ask what is included. "Post-event Support" and "Crisis Communications Management" are critical to managing a situation in a manner that protects an organization's reputation, and mitigates any future claims.
There is a buyer caution here as well: some polices require prior review and approval before any "Fees and Expenses" for post-event services are incurred. This has a potential for delaying the response, as most events do not happen during regular business working hours, but rather on holidays, weekends and evenings.
Insurance programs that include pre-contracted "crisis management services" must clearly define and spell out those services in the policy. These services should be available directly to the insured, 24–7/365 and immediately after an active shooter event, via a dedicated crisis hotline. If the policy is properly worded, the insured will have guaranteed access to the crisis management response team if there is an active shooter event. Crisis management services fall into three main categories:
Investigation: The event responder will conduct an independent investigation into the active shooter event for sole use by the insured in determining the facts of the event, informing crisis response plans and identifying any potential third party liability exposures as soon as possible.

Crisis Management Support: The event responder will provide advice and support to the named insured on the management of the situation and applicable crisis communication strategies after the active shooter event.

Temporary Security Measures: The event responder will (if required) arrange for armed or unarmed agents to provide temporary security enhancements as required by the response strategies.
It is important to conduct a "security review" audit and vulnerability assessment when obtaining active-shooter insurance coverage— similar to what you would do for "Cyber Liability" coverage. For continuity, speed of services and confidentiality, it is best if the firm that provides the risk management services after an event covered by bonding insurance is also the firm that provides post-active shooter event crisis management.
The "security review" should include, risk assessment identification of security gaps and mitigation plans for identified risks.
"Document Plans" should include documented, agreed upon strategies including, crisis management structure, clear lines of escalation and communication. To support the plans and help employees develop skills to manage crises, you should provide training and exercises. All employees should receive scenario training to build knowledge of plans, including event stress testing with realistic simulations to test plans and systems. Plans should include a workplace violence prevention component covering screening practices, policy and procedures review, prevention team training, incident response protocols, and post-critical incident response.
Your Insurance Checklist
To recap, below is a quick summary of what to look for in an active shooter workplace violence insurance program:
Third Party Liability Coverage that includes damages, monetary awards, settlements

Primary Other Insurance Clause

Property Coverage

Business Interruption

No Exclusion for Terrorism

No Exclusion for under 3 casualties

No Exclusion for over 50 casualties

No Exclusion for Act of Burglary/Theft

Crisis Response Services pre-approved and paid by carrier

Security Vulnerability Assessment included

Safety Action Plan Seminar/Webinar included

Crisis Response Management Hot Line included

Crisis Counseling included

Funeral Expense included
About the Authors
Paul Marshall is the Managing Director - Active Shooter/Deadly Weapon Protection Insurance Division for McGowan Program Administrators.
Marshall can be contacted at either (937) 949-5816 x 5951 by cellphone at (937) 241-6423 or by e-mail at pmarshall@mcgowanprograms.com. See www.mcgowanprograms.com or http://mcgowanprograms.com/products/active-shooter-insurance/
Karen Masullo is the Chief Intelligence Officer, EVP Marketing and Operations Technology Solutions, for Firestorm. Masullo can be contacted by e-mail at kmasullo@firestorm.com or by calling her direct line (843) 225-0239 or the main office at (770) 643-1114, which is located at 1000 Holcomb Woods Pkwy, Suite 130, Roswell, GA 30076. See www.firestorm.com.
To address the growing demand for active shooter coverage, McGowan Program Administrators created an insurance program that provides third party liability, property, and business interruption coverage. Firestorm and McGowan Program Administrators have partnered to provide any class of business with post-event, pre-contracted crisis management and response services.