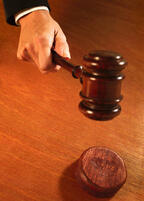 The Alberta Court of Appeal dismissed the appeal of Antonio Ruggieri, a sole director, who faces substantial personal liability after he caused A. Ruggieri Engineering Ltd. ("Engineering") to transfer, or to offer as security, its valuable assets to other corporations controlled by him without any compensation to Ruggieri Engineering for doing so (1007374 Alberta Ltd. v. Ruggieri, 2015 ABCA 205). After reviewing the decision of the Alberta Court of Queen's Bench, the Court of Appeal concluded: "This record amply supports the trial judge's finding that the appellants set out on a deliberate course of conduct to strip Ruggieri Engineering of its exigible assets. They encumbered Ruggieri Engineering with the general security notes and promissory notes. They paid off other creditors of Ruggieri Engineering and moved Ruggieri's Engineering business to Alberta Engineering [controlled by Antonio Ruggieri] (at para. 8)."
The Court of Appeal held that this conduct was unfairly prejudicial to the plaintiff and disregarded its interests as a creditor and should be remedied under the oppression remedy provisions of the Alberta Business Corporations Act (RSA 2000, c. B-9). It also held that a remedy against Ruggieri personally was justified because as the sole director he was the source of the conduct and he benefited personally from the transactions (at para. 10). As a result, Ruggieri is jointly and severally liable for the original judgment of almost half a million dollars plus interest with all of the corporate entities involved in the scheme.
The Court of Appeal also refused to allow the appeal of the $100,000 in punitive damages that had been awarded in the lower court. It held that while such damages were very much the exception and imposed only if there has been "high-handed, malicious, arbitrary or highly reprehensible misconduct that departs to a marked degree from ordinary standards of decent behaviour," there was no basis to interfere with the award of these damages in this case (1007374 Alberta Ltd. v. Ruggieri, at para. 13).
STP has recently published an update to its publication Directors' Liability in Canada and also publishes the following related guides:
About the Author
Ronald Davis is an Associate Professor Emeritus at the Peter A. Allard School of Law, University of British Columbia. He obtained his Bachelor of Laws degree from the Faculty of Law, University of Toronto in 1990, graduating as that year's silver medalist. He was called to the Ontario Bar and practiced law in Toronto for 10 years before returning to graduate studies at the University of Toronto. See www.stpub.com for a full bio of Ronald Davis.