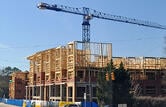 People who are victims of a construction defect will seek as many defendants as possible to recover the costs of repairing and replacing the defects. Sometimes they will file one suit naming every possible defendant. Other times they will attempt to file separate suits against the various categories of defendants thinking it best to divide the defendants and then conquer them independently and thereby avoid excessive litigation costs.
Louis Yanni and other similarly situated homeowners tried the divide and conquer technique by suing only the plumbing subcontractors involved in the construction of a condominium development. Their attempt failed in the trial court and Yanni appealed from the trial court's grant of summary judgment in favor of plumbing subcontractors Tucker Plumbing, Inc., and Brewer Enterprises, Inc. ("Subcontractors"). In Yanni v. Tucker Plumbing, Inc., 2 CA-CV 2013-0024 (Ariz.App.Div.2 11/20/2013) the Arizona Court of Appeal resolved the dispute.
Factual Background
Yanni filed a construction defect state-wide class action against the Subcontractors, who were hired by and performed plumbing work under a general contractor of new home construction. The complaint alleged that the Subcontractors had breached the implied warranty of workmanship and habitability by using defective plumbing components in the construction of plaintiffs' homes. Specifically, Yanni alleged that the Subcontractors had:
"select[ed], construct[ed], assembl[ed], and install[ed] . . . brass plumbing fittings . . . not suitable for their service environment, . . . resulting in compromised plumbing systems that have prematurely corroded, occluded, leaked, " and otherwise deteriorated."
The Subcontractors moved for summary judgment, arguing in part that only parties and privies to contracts can bring claims for breach of the implied warranty of workmanship and habitability. They argued that because the Subcontractors contracted with a general contractor or developer to perform the work— and not with the homeowners—there was no contractual privity between the parties and suit should be barred as a matter of law. The trial court dismissed the case against the Subcontractors.
Discussion
The doctrine of implied warranty of workmanship and habitability was determined to apply to new home construction in Arizona in 1979. As to new home construction, the builder-vendor impliedly warrants that the construction was done in a workmanlike manner and that the structure is habitable. A claim for breach of the implied warranty sounds in contract.
In 1984 the court created a narrow exception to the contractual privity requirement by holding that subsequent homebuyers, despite the lack of contractual privity, could sue the homebuilder for breach of implied warranty (Richards v. Powercraft Homes, Inc., 139 Ariz. 242, 245, 678 P.2d 427, 430 (1984)). The court noted that latent defects are just as catastrophic on a subsequent owner as on an original buyer and because the builder-vendor is in a better position to prevent occurrence of major problems, the costs of poor workmanship should be his to bear.
Nothing in this decision precludes Yanni from pursuing relief for any deficiencies in the Subcontractors' work. A party who is not permitted to bring an implied warranty cause of action against a subcontractor still may sue a developer, general contractor, or vendor, who may then seek indemnity from other responsible parties or assign its claim to the plaintiff.
But the definitions and provisions of Arizona statutes, including the statute of repose, that establish notification procedures and time limits that govern suits by homeowners against contractors and developers do not create a cause of action. Breach of the implied warranty cause of action is a judicially created doctrine rooted in contract, and its scope is not affected by statutes.
Plaintiffs as dissatisfied homeowners may file a complaint with the Registrar of Contractors as an alternative to litigation.
Other jurisdictions also have declined to permit homebuyer suits against subcontractors for breach of the implied warranty in the absence of privity. See Vonholdt v. Barba & Barba Constr., Inc., 657 N.E.2d 1156, 1158-59 (Ill.App.Ct. 1995) (cause of action for breach of implied warranty does not extend beyond action against builder-vendor of new residence); Moglia v. McNeil Co., 700 N.W.2d 608, 614 (Neb. 2005) (subcontractor not liable in absence of contractual privity); Cox v. Curnutt, 271 P.2d 342, 344 (Okla. 1954) (cement subcontractor not liable to homeowners for breach of implied warranty because no contractual privity); Pugh v. Gen. Terrazzo Supplies, Inc., 243 S.W.3d 84, 89-90 (Tex. App. 2007) (homeowner may not recover for breach of implied warranty action against subcontractor in absence of contractual relationship). See also Minton v. Richards Grp. of Chi., 452 N.E.2d 835, 837 (Ill.App.Ct. 1983) (implied warranty cause of action available against subcontractor when builder-vendor had dissolved and was insolvent and innocent buyer had no recourse).
Zalma Opinion
People who believe that they are victims of construction defects should limit their suit to the people responsible for the defects: the general contractor, the developer and perhaps the architect with whom the purchasers dealt when acquiring the property. The defects in this case were open and obvious when the units were purchased. The plaintiffs did not deal with the plumbers but only with the contractor who retained the services of the Subcontractors. They should not be sued directly.
This case may be nothing more than a Pyrrhic Victory since when the plaintiffs sue the general contractor, it will bring in the all of the subcontractors under their contract and that probably requires the plumbers to defend and indemnify the general contractor and developer.
STP has recently published an update to its publication Construction Defects: Litigation and Claims and also publishes the following related guides:
About the Author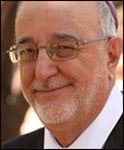 Barry Zalma, Esq., CFE, is an insurance coverage attorney, consultant, expert witness, arbitrator and mediator. His practice, Zalma Insurance Consultants, is located at:
4441 Sepulveda Boulevard, Culver City, CA 90230-4847, USA Tel: (310) 390-4455 Fax: (310) 391-5614 e-mail: zalma@zalma.com