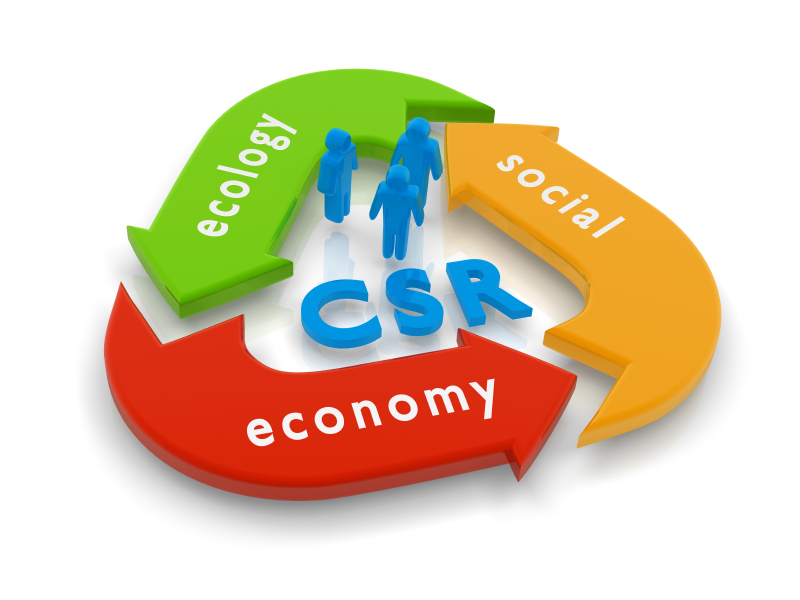 Organizations with a well-established ISO 14001 Environmental Management System (EMS) are discovering a new advantage as the issue of "social responsibility" becomes more widespread throughout business communities. EMS managers are finding that techniques and methodology from their EMS can be used to identify and prioritize social responsibility issues and efficiently integrate them into their organization. Furthermore, managers building an EMS system are able to develop it in concert with social responsibility initiatives.
Increasingly, organizations are challenged by stakeholders to improve environmental performance and labor practices. Often this is tied to a call for more ethical behavior and greater transparency in decision-making. In response, many organizations are committing to the principles of various multi-stakeholder initiatives (e.g., Rainforest Alliance, Fair Labour Association) or participating in specific sector or industry initiatives (e.g., Electronic Industry Citizenship Coalition, Forest Stewardship Council, Responsible Care).
Companies wanting to include social responsibility as part of their practices and policies can turn to the International Organization for Standardization (ISO) 26000 publication, "Guidance on Social Responsibility," a document finalized in 2010 by ISO to help organizations understand social responsibility and its principles, and to use management system principles to engage stakeholders, identify social responsibility priorities and integrate them throughout the organization.
In 1987, a report by the United Nations outlined the concept of sustainable development as responsibly meeting the needs of today's society without jeopardizing the environmental, social or economic needs of future generations. Today, many organizations communicate their performance with respect to the "triple bottom line" of finance, environmental issues and social issues. The phrase sustainable development is often used interchangeably with corporate responsibility or social responsibility and EMS managers are able to integrate those concepts into a developing or existing ISO 14001 EMS.
STP has recently released an update to ISO 14001 Environmental Management Systems: A Complete Implementation Guide and also publishes the following guides: