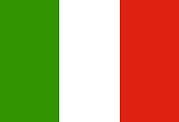 By Jamie Scudder, Maplecroft
Pier Luigi Bersani remains on course to become the new Italian prime minister, but is lacking support needed to make a clean sweep of both the Chamber of Deputies and the Senate. The outcome of parliamentary elections on 24-25 February is expected to be a close fought race between a number of political groupings lacking strong support bases, and the result has the potential to plunge Italy into deeper political uncertainty. According to the latest survey results on 8 February and the final polling figures to be released before the vote, a centre-left coalition led by Pier Luigi Bersani's Democratic Party is set for electoral victory with support of about 35%. However, with a hung-parliament a distinct possibility if no party wins an outright majority, Italy risks plunging into a potential new era of political turmoil. European policy-makers and investors will be following the course of the elections closely for signs as to whether a new government is likely to maintain policies of fiscal restraint and economic liberalisation. However, regardless of the country's dire economic prospects emanating from a double-dip recession since 2007, almost one third of the population is undecided or threatening to abstain, making the outcome of the elections far from certain.
Mr Bersani's party was ahead by four to six percentage points in polls before the blackout period – a publishing ban on polls in the two weeks before the vote – suggesting that a centre-left government majority in the lower house was probable but not in the Senate. Whereas the composition of the lower house is calculated on a proportional basis nationally, the Senate result is based on a regional calculus. The centre-right coalition party of former prime minister Silvio Berlusconi – presently facing trial for corruption – sits in second place, approximately six percentage points behind the frontrunners. The centrist Civic Choice coalition led by outgoing Prime Minister Mario Monti was polling at 8-10%. Monti is the unelected leader of the technocratic government appointed in November 2011 and whose resignation came after Berlusconi withdrew the support of the People of Freedom Party in December 2012. The centrist coalition is left vying for third place alongside centrist Five Star Movement Populist Party led by comedian-turned politician Beppe Grillo. Grillo's party is currently in third place with 13%-16% of the vote and aims to prise votes from mainstream parties through a strategy based on anti-establishment rhetoric.
The recently formed centre-left Democratic Party has created a more unified presence on the left in relation to relative disarray on the right. Bersani's priorities, if elected, will include cutting payroll taxes to create jobs, strengthening anti-corruption law and bolstering state institutions, although he opposes further labour market reforms and many of his supporters, including Italy's largest trade unions will push to reverse progress made by Monti. A solid win for the party is expected to result in a majority in the lower house. However, Bersani is expected to have to build bridges with Monti's centrists to gain control of the senate. With many of the undecided voters thought to be middle-aged or retired workers from the south of Italy unable to place themselves on the right or left, an eleventh-hour surge for the Democrats to achieve the latter will be an unlikely result.
A scenario which would see Bersani negotiating with Monti to secure a majority in both legislative chambers is perhaps the most appealing of the realistic outcomes for investors. Such a coalition government would maintain fiscal restraint through continuing the reform programme put in place by Monti, one which has restored credibility on financial markets over the past year. However, Monti's admission that he "won't have anything in common with this coalition of the left" deems the probability of this outcome increasingly slim and has raised concerns on international markets. Fundamental differences on labour market policy, which is seen as a main factor behind the country's decline in competitiveness, constitutes a primary sticking point in the parties relations.
An outcome whereby Monti forms an alliance with Bersani out of necessity would lead to a more stable outcome in government than an insecure government spanning both left and right ends of the political spectrum. Berlusconi's campaign has the potential to deny both the centre-left and Monti's centrist coalition an outright win. Around two-thirds of undecided voters are supposed to be those who used to vote for the centre-right, according to surveys undertaken by the individual political parties held since the blackout. A weak coalition pitted against a staunchly anti-Europe and anti-euro opposition could diminish hopes for a more stable political environment in Italy. Opposition parties made up of Grillo's Five Star Movement, Berlusconi's centre-right coalition combined with his right-wing Northern League allies would make for a strong anti-austerity and anti-EU force backed by some 40%-45% of the electorate.
Jamie Scudder is a Senior Analyst at Maplecroft
If you would like further information please contact Lee Grindley-Ferris: leegf@stpub.com
Specialty Technical Publishers works in partnership with Maplecroft to publish the following publications:
Maplecroft's Global Risks Portfolio and services combine rigorous research with technological innovation to offer risk screens, monitoring tools and invaluable insights into the most challenging political, economic, social and environmental risks and responsibilities facing global business today.