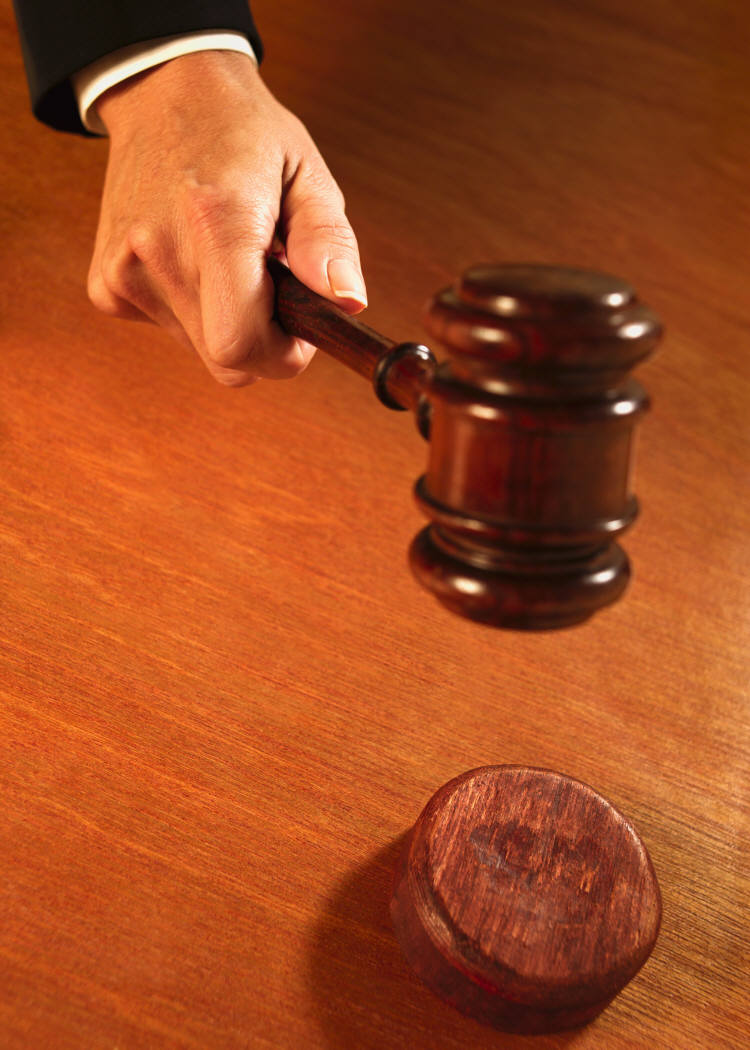 I am not a historian. My recollection of the massacre in Tiananmen Square is colored by teenage self-centeredness and the ramblings of a slightly ridiculous history teacher who I managed to ignore for nine months whilst acing the class. I am not proud of this.
Regardless I sit here, recalling the hundreds who lost their lives in that square protesting for government accountability, free speech, and freedom of the press, among other things. And now, I come across the trademark infringement case of Ms. Chai Ling (or Ling Chai), aka the "Commander in Chief", of the student movement in the square. Chai Ling escaped to France and then came to the United States, eventually founding the corporation Jenzabar.
On October 18, 2012, the Massachusetts Appeals Court held that a film producer that used the trademark JENZABAR in the metatags on its website describing its Tiananmen Square documentary, The Gate of Heavenly Peace, did not constitute trademark infringement. See Jenzabar Inc. v. Long Bow Group Inc., Mass. App. Ct., No. 11-P-1533, 10/18/12. So, what did Long Bow do exactly?:
"In 1995, Long Bow released "The Gate of Heavenly Peace," a documentary about the Tiananmen Square protests of 1989. A slightly abbreviated version of the film was broadcast on public television stations in 1996. In connection with that broadcast, Long Bow created a Web site to give background information about the film and the protests. The site, which has been updated periodically since its creation, contains over 2,000 pages of text in English and Chinese, as well as an interactive map of Tiananmen Square and a "media library" that includes photographs, music, and video clips. It has been recognized by a number of media organizations and educational institutions as a valuable educational resource.
Among the many resources on Long Bow's site is a section containing information about sixteen of the "key characters" in the film. One of those characters is Chai, who was a student leader in the Tiananmen Square protests. The site contains a short biography of Chai, briefly describing her role in the protests and noting that she declined to be interviewed for the film. It also contains excerpts from Chai's criticism of the film and of her portrayal in it. After learning that Chai had founded a software company, Long Bow added a link from Chai's biography to a new page containing information about Jenzabar. That page, titled simply "Jenzabar," is the principal subject of the parties' present dispute."
In other words, Ms. Chai did not like what the movie had to say about her and did not like that her current corporation was being linked to this documentary. Essentially, a person performing a Google search for JENZABAR would also find Long Bow's website. Go ahead, try it. There it is – ranking highly on the front page.
Consumer Confusion
Anyhow, Jenzabar sued for defamation and trademark infringement. Defamation was thrown out because there was no allegation that anything was actually false. And so, now, trademark infringement. Was there trademark infringement by using this mark in the metatags? The short answer is no. The long answer: trademark infringement is based on the concept of consumer confusion—was Long Bow's use such that a consumer would be confused as to the source, sponsorship or affiliation with the defendant's goods or services?
"There is no allegation that someone might buy one of Long Bow's films under the mistaken impression that it was produced by or in affiliation with Jenzabar. Nor does Jenzabar allege that a visitor to any page on Long Bow's Web site would be confused about whether Jenzabar had created or endorsed the site (a proposition that would have been untenable even before Long Bow added prominent disclaimers to its site). Instead, Jenzabar claims only that an Internet user viewing the results of a Google search for the term "Jenzabar" might click the result for Long Bow's "Jenzabar" page under the mistaken belief that the linked page is officially sponsored by Jenzabar."
After a long discussion analyzing the likelihood of confusion factors, the court held that there was no likelihood of confusion. Specifically:
"to be sure, an Internet user searching for Jenzabar's products who came across the listing for Long Bow's Web site (after already having found Jenzabar's official site) perhaps might be uncertain about this additional site's relationship to Jenzabar. However, Jenzabar has not shown how Long Bow would capitalize on any such uncertainty in a way that trades on Jenzabar's good will."
Irony
It appears that I am not a fan of using the trademark infringement cause of action to restrict free speech. I do not know much about Tiananmen Square or Ms. Chai or this documentary. What bothers me about the whole thing is that Ms. Chai appears to be using her significant resources to quell free speech, under the guise of a trademark infringement law suit in Federal Court. What's ironic is that she sat in a square and organized protests and watched people die not 25 years ago in the name of free speech. And now, today, she does not like what a documentary says about her so she is using every cause of action (short of trespass to chattels) to essentially attempt to financially bankrupt this company in the course of expensive litigation because they use her corporation's name in their metatags. Really?
This is not just another metatag case. Something stinks, don't you think?
About the Author
Christina S. Loza, Esq., is the managing partner of Loza & Loza, LLP, an intellectual property law firm servicing clients worldwide. She received her undergraduate degree in biology from Loyola Marymount University and then graduated from Loyola Law School. Tina is a registered patent attorney and has experience in all areas of intellectual property law including trademarks, patents, copyrights, trade secrets, domain name disputes, internet law, eBay dispute resolution, as well as IP licensing, counseling, and litigation.
She also holds Of Counsel positions at the law firms of Manhattan Advertising & Media Law and Buynak, Fauver, Archbald, & Spray, where she manages extensive trademark dockets and advises clients on various intellectual property issues. Tina is also a member of the American Intellectual Property Law Association, the OCBA Mandatory Fee Arbitration Committee, the OCBA Mommy Esquire Committee, and is President-Elect of the National Association of Women Business Owners – California.