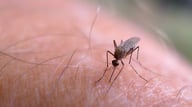 The first significant outbreak of the mosquito-borne zika virus in the Americas was announced in Brazil in May 2015. Public health officials in the United States began to prepare responses, and have accelerated efforts in reaction to reports that the virus is spreading into U.S. territories, beginning with Puerto Rico and Florida and expanding northward. Late in April, the Occupational Safety and Health Administration (OSHA) and the National Institute for Occupational Safety and Health (NIOSH) entered the fray, by issuing joint "Interim Guidance for Protecting Workers from Occupational Exposure to Zika Virus." The rest of this note summarizes that Guidance.
Background
Zika is spread primarily by mosquitoes, although there are contested reports of sexual transmission as well. The virus was first identified in Africa in 1947 (Uganda's Zika Forest), and spread slowly through southeast Asia and the Pacific Islands. It jumped to Brazil and the Caribbean in 2015, and has been spreading rapidly since. According to the Centers for Disease Control and Prevention (CDC), only about 20% of infected people develop symptoms. Usually beginning 2-7 days after being bitten by an infected mosquito, victims typically experience symptoms for the following 2–7 days. The most common symptoms are fever, rash, joint pain and red or pink eyes. Other symptoms include muscle pain (myalgia) and headache. So far not so bad … but there is evidence that pregnant women can pass the virus to a fetus, who can suffer mirocephaly or other brain defects, sight or hearing defects, and impaired growth. Because of these potentially severe outcomes, CDC recommends special precautions against mosquitoes for women who are or might become pregnant. So far there is no vaccine, and no zika-specific treatments or precautions.
Precautions For Employers and Employees
Health officials recommend efforts to prevent mosquito bites as the main precautions against zika infections. The OSHA/NIOSH Guidance focuses on three groups of employees most likely to be exposed: outdoor workers and mosquito control workers (who may be bitten by infected mosquitos); and healthcare and laboratory workers (who may be infected by contaminated blood or other bodily fluids). The Guidance also recommends caution and precautions for employees traveling to Zika-affected areas.
OSHA/NIOSH recommend that employers with outdoor workers do the following:
Inform workers about their risks of exposure to Zika virus through mosquito bites, and train them how to protect themselves.

Provide insect repellents and encourage their use (see guidance below).

Provide workers with, and encourage them to wear, clothing that covers their hands, arms, legs, and other exposed skin.

Consider providing workers with hats with mosquito netting to protect the face and neck.

In warm weather, encourage workers to wear lightweight, loose-fitting clothing to protect against the sun's harmful rays and provides a barrier to mosquitoes. Always provide workers with adequate water, rest and shade, and monitor workers for signs and symptoms of heat illness (I blogged about heat injury prevention requirements here).

Eliminate sources of standing water (tires, buckets, etc.) whenever possible to reduce or eliminate mosquito breeding areas.

Train workers about the importance of these actions.

If requested, consider reassigning anyone who indicates she is or may become pregnant, or who is male and has a sexual partner who is or may become pregnant, to indoor tasks.
The Guidance provides comparable instructions to workers, and also encourages them to seek medical attention if they develop symptoms consistent with zica infections.
Mosquito abatement workers
These workers must receive the protections listed above for people working outdoors, with consideration for enhanced or redundant protections for workers who may enter areas with dense mosquito populations. If they work with pesticides, they must also receive appropriate protections and training; the Guidance reference OSHA Respiratory Protection Standard, and the Environmental Protection Agency's (EPA's) Agricultural Worker Protection Standard (I blogged about it here)
Healthcare and laboratory workers
The Guidance recommends that employers ensure that workers in healthcare and laboratory settings follow good infection control and biosafety practices. These provisions are based on the "universal precaution" requirements in OSHA's Bloodborne Pathogen (BBP) Standard, which require employers to act as though all exposures to blood and other potentially infectious materials are contaminated (I blogged about the BBP Standard here). The Zika Guidance includes specifically:
Meet applicable BBP Standard requirements – engineering and work practice controls, "sharps" injury prevention and reporting

Hand hygiene – washing with soap and water, or alcohol-based hand lube with at least 60% alcohol, both before and after any patient contact and before and after putting on or taking off personal protective equipment (PPE; such as gloves).

Laboratory safety – follow appropriate Biosafety Level procedures (identified on the CDC Zika page; see link below.
What to do for employees with suspected or confirmed Zika infections
The Guidance recommends that employers do the following:
Ensure that supervisors and all potentially exposed workers are aware of Zika symptoms.

Train workers to seek medical evaluation if they develop Zika-like symptoms.

Assure that workers receive prompt and appropriate medical evaluation and follow-up after a suspected exposure to Zika virus (BBP Standard requirements may apply).

Consider applying special sick leave policies during the infectious period, for employees with confirmed (or suspected) infections,
In addition, the Guidance repeats CDC's general guidance for individuals infected with the Zika virus:

Get plenty of rest.

Drink fluids to prevent dehydration.

Take medicine such as acetaminophen to reduce fever and pain.

Avoid taking aspirin, ibuprofen, naproxen, or other non-steroidal anti-inflammatory drugs (because of rare cases of bleeding occurring with these medications).

Talk to a healthcare provider before taking any medications, including prescriptions, for other medical conditions.

To help prevent others from getting sick, avoid mosquito bites during the first week of infection. Wearing clothing that covers skin and using insect repellents can help prevent mosquito bites.

Abstain from sexual activity or use condoms during sexual activity during and following infection.
Self-Assessment Checklist
Does the organization have employees who work in, or are traveling to, areas affected by the Zika virus?

If so, has the organization implemented information and precautionary measures?

If so, do precautionary measures include those recommended by the OSHA/NIOSH Guidance, for all employees and particularly for those identified as being at higher potential risk for Zika infection?
Where Can I Go For More Information?
Specialty Technical Publishers (STP) provides a variety of single-law and multi-law services, intended to facilitate clients' understanding of and compliance with requirements. These include:
About the Author

Jon Elliott is President of Touchstone Environmental and has been a major contributor to STP's product range for over 25 years. He was involved in developing 12 existing products, including Environmental Compliance: A Simplified National Guide and The Complete Guide to Environmental Law.
Mr. Elliott has a diverse educational background. In addition to his Juris Doctor (University of California, Boalt Hall School of Law, 1981), he holds a Master of Public Policy (Goldman School of Public Policy [GSPP], UC Berkeley, 1980), and a Bachelor of Science in Mechanical Engineering (Princeton University, 1977).
Mr. Elliott is active in professional and community organizations. In addition, he is a past chairman of the Board of Directors of the GSPP Alumni Association, and past member of the Executive Committee of the State Bar of California's Environmental Law Section (including past chair of its Legislative Committee).
You may contact Mr. Elliott directly at: tei@ix.netcom.com.