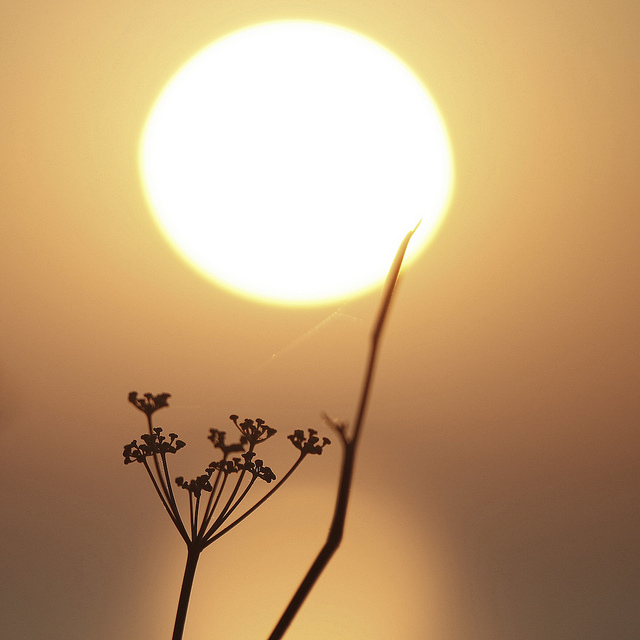 It's nearly time to start worrying that outdoor work in the summer sun will lead to heat illness. The federal Occupational Safety and Health Administration (OSHA) provides some guidance to employers and their workers, while the Sun Belt California's Division of Occupational Safety and Health (Cal/OSHA) administers detailed regulatory requirements promulgated under state law. If you have outdoor workers in California you must comply with the following requirements, while if you're anywhere else you should at least consider them.
How Does Heat Cause Illness?
When someone works in a hot environment, his or her body must shed excess heat to maintain a stable internal temperature. This is accomplished mainly by circulating blood to the skin, and by sweating. This becomes less effective when the air temperature is close to or warmer than normal body temperature. Blood circulated to the skin cannot shed heat when it's just as hot outside the body. Sweating then becomes the main way to cool off, but this is only effective if the humidity is low enough to allow effective evaporation (easier in California than the Southeast, to be sure). Plus, fluids and salts lost by sweating have to be replaced.
California applies these facts to define "heat illness" as "a serious medical condition resulting from the body's inability to cope with a particular heat load, and includes heat cramps, heat exhaustion, heat syncope and heat stroke."
How Do I Prevent Heat Illness, And Address It If It Occurs?
Heat illness can be prevented if workers have the chance to keep their body temperatures down, to cool off if they start to overheat, and to rehydrate. Cal/OSHA requires California employers to take these four steps to prevent heat illness:
Training. Train all employees and supervisors about heat illness prevention, and document training and procedures in writing:
Employee training. Provide effective training to each employee before beginning work that should reasonably be anticipated to result in exposure to the risk of heat illness:

Environmental and personal risk factors for heat illness, the added burden of heat load caused by exertion, clothing, and personal protective equipment.

Employer procedures for complying with the requirements of this standard.

Importance of frequent consumption of small quantities of water, up to 4 cups per hour, when the work environment is hot.

Importance of acclimatization.

Different types of heat illness and the common signs and symptoms of heat illness.

Importance of immediate reporting to the employer, directly or through the employee's supervisor, symptoms or signs of heat illness in themselves, or in co-workers.

Employer's procedures for responding to symptoms of possible heat illness, including emergency medical services if necessary.

Employer's procedures for contacting emergency medical services, and if necessary, for transporting employees to a point reachable by emergency medical services.

Employer's procedures for ensuring that, in an emergency, clear and precise directions to the work site can and will be provided as needed to emergency responders. These must include designating a person to ensure that emergency procedures are invoked when appropriate.

Supervisor training:

Training in all the topics listed immediately above.

Procedures for the supervisor to follow to implement applicable provisions of this section.

Procedures the supervisor is to follow when an employee exhibits symptoms consistent with possible heat illness, including emergency response procedures.

How to monitor weather reports and how to respond to hot weather advisories
Water. Provide enough fresh potable water so each employee can drink at least 1 quart per hour, and encourage them to do so.
Shade. Cal/OSHA specifies how much shade, and of what quality (some alternatives are permissible under specified circumstances):
When the outdoor temperature in the work area exceeds 85oF, the employer must provide one or more areas with shade that are either open to the air or provided with ventilation or cooling, at all times while employees are present. Shaded areas must accommodate 25% of the employees on the shift at any time, who are able to sit in a normal posture without having to be in physical contact with each other. The shaded area must be as close as practicable to areas where employees are working.

When temperatures are no higher than 85oF, the employer must either provide the same shade specified above, or "provide timely access to shade upon an employee's request."

Employees must be allowed and encouraged to take a cool-down rest in the shade for at least 5 minutes when they feel the need to do so to protect themselves from overheating. The employer must allow access to shade at all times.
Planning. Develop and implement written procedures for complying with the requirements of these rules, including the items above plus:
High-heat procedures when the temperature equals or exceeds 95oF. These procedures shall include the following to the extent practicable:

Ensuring that effective communication by voice, observation, or electronic means is maintained so employees at a work site can contact a supervisor when necessary. An electronic device, such as a cell phone or text messaging device, may be used if reception is reliable.

Observing employees for alertness and signs or symptoms of heat illness.

Reminding employees throughout the work shift to drink plenty of water.

Close supervision of a new employee by a supervisor or designee for the first 14 days of employment, unless the employee indicates at the time of hire that he or she has been doing similar outdoor work for at least 10 of the past 30 days for 4 or more hours per day.
Employers outside California are not bound by these requirements, but should consider them as guidelines for use in evaluating whether suitable water, shade, training and procedures are available to address heat hazards, if any.
Self-Assessment Checklist
Do any of my organization's workers work in situations where ambient heat may create a hazard of heat illness:
Outdoors (e.g., agricultural or construction work)?

Indoors (e.g., work in manufacturing or other processes involving hot materials or equipment)?
If so, does the organization provide appropriate:
Training (tailored to the workplace source(s) of heat hazards, preventive measures, and responses to heat illness?

Water?

Shade or other appropriate ways for workers to cool down?

Planning?
Where Can I Go For More Information?
STP publishes Cal/OSHA: Compliance and Auditing and also publishes the following related guides:
About the Author

Jon Elliott is President of Touchstone Environmental and has been a major contributor to STP's product range for over 25 years. He was involved in developing 16 existing products, including Environmental Compliance: A Simplified National Guide and The Complete Guide to Environmental Law.
Mr. Elliott has a diverse educational background. In addition to his Juris Doctor (University of California, Boalt Hall School of Law, 1981), he holds a Master of Public Policy (Goldman School of Public Policy [GSPP], UC Berkeley, 1980), and a Bachelor of Science in Mechanical Engineering (Princeton University, 1977).
Mr. Elliott is active in professional and community organizations. In addition, he is a past chairman of the Board of Directors of the GSPP Alumni Association, and past member of the Executive Committee of the State Bar of California's Environmental Law Section (including past chair of its Legislative Committee).
You may contact Mr. Elliott directly at: tei@ix.netcom.com.