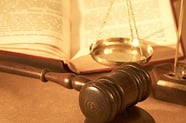 On April 9, a majority of the Ninth Circuit Court of Appeals ruled that an employer cannot rely on newly-hired employees' salary histories to justify paying men more than women for the same work. Although the federal Equal Pay Act of 1963 allows disparities based on factors "other than sex," the court found that salary histories are sufficiently tainted with sex discrimination to bar such reliance. Since it's taken over 50 years for an appeals court to reach this conclusion, it's worth exploring the court's reasoning.
How Does the Equal Pay Act Prevent Wage Discrimination?
The Equal Pay Act was adopted in 1963 as an amendment to the Fair Labor Standards Act of 1938 (FLSA). FLSA is generally known as the source of national minimum wage and overtime requirements, but it also includes prohibitions against "oppressive child labor" (inserted in 1949) and discrimination "on the basis of sex" (since 1963). FLSA, including its Equal Pay Act provision, is administered by the Department of Labor's (DOL's) Wage and Hour Division – which means that this particular prohibition against workplace sex discrimination is not one of the civil right-based laws administered by the Equal Employment Opportunity Commission (EEOC). (I summarized EEOC's sex discrimination activities under Title VII here).
The Equal Pay Act provides the following prohibition, with several conditional exemptions:
No employer [subject to the Act] shall discriminate, within any establishment in which such employees are employed, between employees on the basis of sex by paying wages to employees in such establishment at a rate less than the rate at which he pays wages to employees of the opposite sex in such establishment for equal work on jobs the performance of which requires equal skill, effort, and responsibility, and which are performed under similar working conditions, except where such payment is made pursuant to:
| | |
| --- | --- |
| i) | a seniority system. |
| ii) | a merit system. |
| iii) | a system which measures earnings by quantity or quality of production. |
| iv) | a differential based on any other factor other than sex…. |
The new Ninth Circuit decision analyses a claim under item (iv) in this list.
What was the Case?
Aileen Rizo was hired as a math consultant by the Office of Education in Fresno County, California. Her most recent job had been as a public school math teacher in Arizona, making $50,630 (for 206 working days per year) plus an additional $1,200 based on her two masters' degrees. She hired into Fresno's salary schedule, which provided 10 steps within each of 10 levels for her career track. By formal policy, Fresno assigned pay slots based only on prior salary, paying 5% above what the new employee had been making. That slotted Rizo in Step 1 of Level 1, making $62,133 plus $600 for degrees.
She later learned that male peers had been hired on higher salary steps. She filed an administrative complaint of pay inequity, which Fresno denied. She then sued Fresno and its Superintendent Jim Yovino, claiming sex discrimination under the Equal Pay Act (and also Title VII and comparable California laws). Yovino sought summary judgment, claiming that Fresno's standard was based purely on past salary, not on sex, and therefore qualified under the exception item (iv) above. The district court denied summary judgment. Fresno and Yovino appealed, and a 3-judge panel of the Ninth Circuit reversed that decision based on prior precedent that had allowed prior salary along with other factors including "ability, education, [and] experience." Rizo successfully sought an en banc review by all the judges in the Ninth Circuit, which resulted in the latest decision.
What Was the Decision?
On review, the Circuit court interpreted the Equal Pay Act and more than five decades of legislative revisions and judicial interpretations. The court found that the Act "creates a type of strict liability for employers who pay men and women different wages for the same work: once a plaintiff demonstrates a wage disparity, she is not required to prove discriminatory intent." The court therefore rejected the employer's attempt to argue that possible disparate impacts were immaterial unless the employee could prove an intent to discriminate. Instead, the court "conclude[d], unhesitatingly, that 'any other factor other than sex' is limited to legitimate, job-related factors such as a prospective employee's experience, educational background, ability, or prior job performance." The Court also found general support for its conclusion in decisions from other circuit courts that focused on "job related" factors (although not as explicitly as this decision now does).
Accordingly, the court denied the employer's motion for summary judgment – as a matter of law (not case-specific facts), "that prior salary alone or in combination with other factors cannot justify a wage differential." All 11 judges signed the decision, but 5 of the 11 wrote in concurrences that they thought the majority went too far in holding that salary history could never justify salary differentials.
What's Next?
This decision at the very least places a cloud over employer policies that base new employees' salaries on their salary histories. Procedurally, this case is now remanded to the district court, where the parties may proceed to trial or settle – or the employers could seek review with the U.S. Supreme Court.
In the broader world of employment law, the 6-to-5 split on whether salary histories can ever be used leaves open to debate whether other courts will agree that salary histories are unacceptable under the Equal Pay Act, or whether employers can design multi-factor policies that do consider personal histories. The concurring opinions note that other circuit courts have already allowed employers to include past salary as one of multiple factors.
Self-Evaluation Checklist
Does the organization have a formal policy against sex discrimination, including wage differentials?
Does the organization have a formal salary-setting policy that includes consideration of individual salary histories, and which provides for higher salaries for individuals with higher previous salaries?
If so, how is that consideration incorporated in the organization's total salary-setting policy?
Where Can I Go For More Information?
Specialty Technical Publishers (STP) provides a variety of single-law and multi-law services, intended to facilitate clients' understanding of and compliance with requirements. These include:
About the Author
Jon Elliott is President of Touchstone Environmental and has been a major contributor to STP's product range for over 25 years. He was involved in developing 13 existing products, including Environmental Compliance: A Simplified National Guide and The Complete Guide to Environmental Law.

Mr. Elliott has a diverse educational background. In addition to his Juris Doctor (University of California, Boalt Hall School of Law, 1981), he holds a Master of Public Policy (Goldman School of Public Policy [GSPP], UC Berkeley, 1980), and a Bachelor of Science in Mechanical Engineering (Princeton University, 1977).

Mr. Elliott is active in professional and community organizations. In addition, he is a past chairman of the Board of Directors of the GSPP Alumni Association, and past member of the Executive Committee of the State Bar of California's Environmental Law Section (including past chair of its Legislative Committee).
You may contact Mr. Elliott directly at: tei@ix.netcom.com