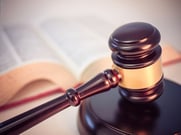 Because federal anti-discrimination statutes include "sex" discrimination but do not define the term, its interpretation evolves with social and political changes, with policy changes by the Equal Employment Opportunity Commission (EEOC), which administers and enforces Title VII of the Civil Rights Act of 1964 and a variety of subsequent laws, and with court decisions. A major present debate is whether "sex" encompasses "sexual orientation" – which would protect non-heterosexual employees against employment action based on their sexual orientation. On February 26, 2018 the Second Circuit Court of Appeals reversed its own precedent, and decided that homosexual employees are protected.
What Was the Case?
Donald Zarda was a skydiving instructor. When one female customer seemed uncomfortable with being strapped to him for a tandem jump, he attempted to reassure her by saying he was "100% gay." She complained to her boyfriend that Zarda's statement was a cover-up for inappropriate touching, her boyfriend complained to Zarda's employers Altitude Express. The company fired Zarda for inappropriate touching, and he sued claiming that was actually fired for sexual orientation. While the case was pending, EEOC reversed its policies and now includes sexual orientation (I wrote about EEOC's policies as of July 2015 here). The federal District Court rejected this claim because Title VII does not prohibit discrimination based on sexual orientation, and on appeal a 3-judge panel of the Second Circuit Court of Appeals affirmed because Second Circuit precedent already provided the same legal conclusion.
Zarda's estate then appealed for review by the entire 13-judge Circuit en banc (after bringing the case, Zarda died in a skydiving accident). The EEOC filed an amicus brief supporting Zarda, and the Department of Justice took the unusual step of filing its own amicus brief disavowing the EEOC position.
On February 26, the Circuit issued a 10-3 decision reversing the panel decision and its own earlier precedent (it's actually more splintered than that, with a majority opinion with 5 judges joining in full, 3 others joined in part and issued separately concurring opinions covering other parts, 1 wrote a separate concurring opinion, and 3 judges each filed dissents). The majority opinion provides an exhaustive 69 page analysis of the expanding interpretation of "sex" in the 50+ years since the Civil Rights Act of 1964, by the public, agencies, legislators, and courts. The lead dissent offers 74 pages of detailed historical and judicial context to argue that the word "sex" should not be read to include sexual orientation.
What's Next?
The Zarda decision joins a recent decision from the Seventh Circuit (Hively v. Ivy Tech Community College of Indiana) which split with longstanding adjudication, providing a split between Circuit Courts that may be resolved by the United States Supreme Court. In the meantime, employers in the six states covered by those Circuits are now subject to precedent forbidding discrimination on the basis of sexual orientation, and those in the rest of the country must consider probabilities of federal suit and evaluate whether state anti-discrimination laws are broader.
Self-Evaluation Checklist
Does my organization have a formal policy against sex discrimination?
If so, does it cover sexual orientation
Where Can I Go For More Information?
Specialty Technical Publishers (STP) provides a variety of single-law and multi-law services, intended to facilitate clients' understanding of and compliance with requirements. These include:
About the Author
Jon Elliott is President of Touchstone Environmental and has been a major contributor to STP's product range for over 25 years. He was involved in developing 13 existing products, including Environmental Compliance: A Simplified National Guide and The Complete Guide to Environmental Law.

Mr. Elliott has a diverse educational background. In addition to his Juris Doctor (University of California, Boalt Hall School of Law, 1981), he holds a Master of Public Policy (Goldman School of Public Policy [GSPP], UC Berkeley, 1980), and a Bachelor of Science in Mechanical Engineering (Princeton University, 1977).

Mr. Elliott is active in professional and community organizations. In addition, he is a past chairman of the Board of Directors of the GSPP Alumni Association, and past member of the Executive Committee of the State Bar of California's Environmental Law Section (including past chair of its Legislative Committee).
You may contact Mr. Elliott directly at: tei@ix.netcom.com