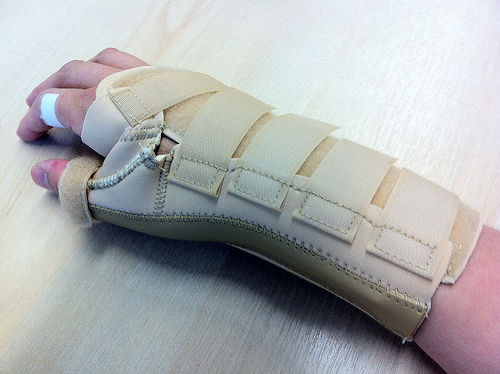 The Occupational Safety and Health Administration (OSHA) has just proposed to revise its requirement that employers prepare and maintain records of occupational injuries and illnesses as they occur – in "I&I Logs." (I blogged about these requirements here). Employers must also post annual I&I Summaries in each workplace, and respond to survey questions if asked by OSHA or the Bureau of Labor Statistics.
What If You Don't Record An Injury Or Illness?
The Occupational Safety and Health Act (OSH Act) gives OSHA just 6 months after an employer violates a standard to issue a citation or begin other enforcement. Not 6 months after OSHA discovers the violation, but 6 months after the violation occurs. Since OSHA rarely inspects most employers, the agency realizes that it often fails this tight time limit, allowing violations to go unpunished. In some instances, OSHA has attempted to overcome this time limit by asserting that a violation is a "continuing violation," arguing that employees remain at continuing risk of harm for so long as an employer fails to comply with an applicable standard. This principle is well established where an employer has failed to provide engineering controls or other workplace protections, personal protective equipment (PPE), or employee training. This application makes sense: every day an employee is in a hazardous space, or is ill-equipped or ill-training, is another day that employee's at risk of avoidable harm.
OSHA has tried to extend this logic to recordkeeping violations … with mixed success. In 2012, the federal Court of Appeals for the district of Columbia Circuit rejected one such attempt. OSHA had cited an employer (Volks Contractors) for failures to record workplaces injuries in their I&I log, arguing that the I&I Standard requires employers to retain I&I records for 5 years, so every day a record doesn't exist (i.e., because the injury or illness wasn't recorded in the first place) is part of a continuing violation. The D.C. Circuit rejected OSHA's argument, determining that the record keeping requirement wasn't clearly-enough tied to the record making requirement to creating an ongoing duty.
What Is OSHA Proposing?
On July 29, OSHA responded to the court decision by proposing to revise the I&I Stanadard to state explicitly that the duty to record continues throughout the 5 year duty to maintain records, including a requirement to add or correct an entry throughout the 5 years after an occupational injury or illness occurs. OSHA's position is that this will make the requirement explicit, giving the agency the ability to reach back a full 5 years plus 6 months to cite an employer if OSHA discovers that an injury or illness wasn't recorded (or was mis-recorded with inaccurate information).
Public comments are due by September 28.
Self-Assessment Checklist
Does the organization have procedures in place for reporting of injuries and illnesses that occur in the workplace or during work-related activities?

Does the organization have procedures in place to determine which injuries and illnesses are "work-related?"

Do these procedures include any internal monitoring or self-inspection procedures to verify that I&I logs are accurate and complete (cross-checks with personnel records or workers' compensation claims, perhaps)?

Have verification procedures been in place for at least the past 5 years?
Where Can I Go For More Information?
Specialty Technical Publishers (STP) provides a variety of single-law and multi-law services, intended to facilitate clients' understanding of and compliance with requirements. These include:
About the Author

Jon Elliott is President of Touchstone Environmental and has been a major contributor to STP's product range for over 25 years. He was involved in developing 12 existing products, including Environmental Compliance: A Simplified National Guide and The Complete Guide to Environmental Law.
Mr. Elliott has a diverse educational background. In addition to his Juris Doctor (University of California, Boalt Hall School of Law, 1981), he holds a Master of Public Policy (Goldman School of Public Policy [GSPP], UC Berkeley, 1980), and a Bachelor of Science in Mechanical Engineering (Princeton University, 1977).
Mr. Elliott is active in professional and community organizations. In addition, he is a past chairman of the Board of Directors of the GSPP Alumni Association, and past member of the Executive Committee of the State Bar of California's Environmental Law Section (including past chair of its Legislative Committee).
You may contact Mr. Elliott directly at: tei@ix.netcom.com.