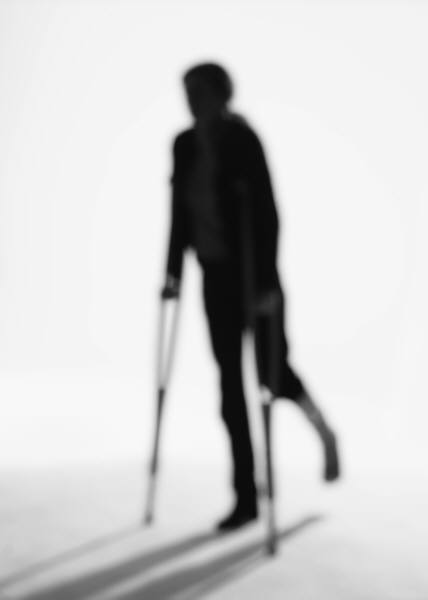 The Occupational Safety and Health Administration (OSHA) requires employers to prepare and maintain records of occupational injuries and illnesses (I&I Logs) as they occur. OSHA also requires employers to post an annual I&I Summary in each "establishment" within their workplace by February 1, summarizing that workplace's I&Is during the previous calendar year. In states that administer federal standards within state-run programs, employers follow the comparable state requirements. Because of this posting requirement, January is the time to confirm that your facility has maintained an adequate I&I Log during the year, and to prepare your summary for each workplace.
Recording Injuries and Illnesses as They Occur
If your organization's total number of employees ever exceeds a total of 10 at any time during the year, then you are subject to I&I Log and Summary requirements. If your organization meets this threshold, then the Log and Summary requirement applies to all your establishments, including those that individually have fewer than 10 employees. The employer must create a Log of Work-Related I&I, in which you record each qualifying event. To comply with these requirements you must consider the following questions:
Who are "covered employees"?

Which I&I events are "occupational" (work-related)?

Which I&I events should be recorded (i.e., meeting OSHA's recording criteria)?

How and when must you record information in your I&I Log?

Will it be necessary to amend the information at some later time?

Which steps should you take to protect an affected employee's privacy when posting a log?
An employer must therefore determine whether the incident is even subject to recording—whether a "covered employee" has received an occupational injury or illness. While most incidents will obviously qualify or fail to qualify, OSHA provides guidance and examples covering ambiguous situations. For example, an employer may have to consider whether a heart attack at work was related to the employee's work activities or a chronic non-work-related illness.
Once the employer determines an injury or illness is work-related, it must be recorded in the employer's I&I Log (employers use OSHA Form 300 or a state equivalent). Form 300 consists of a number of columns, with the following captions:
Case number (column A)—assigned by the employer

Employee's name and job title (columns B and C)

Date of injury or onset of illness (column D)

Location—where the event occurred (column E)

Description—describe injury or illness, parts of body affected, and object/substance that directly injured or made person ill (column F)

Classify the case—by choosing one of the following: death, days away from work, job transfer or restriction, other recordable cases (columns G through J)

Duration—enter the number of days the injured or ill worker was away from work and/or subject to on job transfer or restriction (columns K and L)

Classification—choose one of the following: injury, skin disorder, respiratory condition, poisoning, hearing loss, or all other illnesses (columns M(1) through M(6)).
Creating and Posting an I&I Summary
Summary
Every year, each employer must summarize all recorded I&I incidents, post an I&I Summary by February 1, and keep it posted for at least 3 months (until April 30). Employers use OSHA Form 300A (or a state equivalent), which provides for the following information:
Number of cases—with columns for total numbers of: deaths, cases with days away from work, cases with job transfer or restrictions, and other recordable cases

Number of days—total number of days away from work, and total number of days of job transfer or restriction

Injury and illness types—totals for each of the 6 categories of I&I identified above (injury, skin disorder, respiratory condition, poisoning, hearing loss or other illnesses).
Implementation Checklist
Now that we have started the new year, your facility should be summarizing I&I information for 2012 and preparing to post an official I&I Summary in each workplace by February 1, 2013.
Does my facility have procedures in place for reporting of injuries and illnesses that occur in the workplace or during work-related activities?

Does my facility have procedures in place to determine which injuries and illnesses are "work-related?"

Are work-related I&I compiled for each workplace covering events during 2012?

Has the facility prepared an I&I Summary covering each workplace for 2012?

Has the facility posted its 2012 I&I Summary in each workplace?
Where can I go for more information?
OSHA's I&I Standard provides requirements (29 CFR part 1904), and OSHA also provides extensive guidance to help employers understand, and meet, their responsibilities. States that administer federal requirements typically provide similar information, including specification of any variations in their own requirements.
About the Author

Jon Elliott is President of Touchstone Environmental and has been a major contributor to STP's product range for over 25 years. He was involved in developing 16 existing products,including Workplace Violence Prevention: A Practical Guide to Security on the Job, Securities Law: A Guide to the 1933 and 1934 Acts and Directors' and Officers' Liability.
Mr. Elliott has a diverse educational background. In addition to his Juris Doctor (University of California, Boalt Hall School of Law, 1981), he holds a Master of Public Policy (Goldman School of Public Policy [GSPP], UC Berkeley, 1980), and a Bachelor of Science in Mechanical Engineering (Princeton University, 1977).
Mr. Elliott is active in professional and community organizations. In addition, he is a past chairman of the Board of Directors of the GSPP Alumni Association, and past member of the Executive Committee of the State Bar of California's Environmental Law Section (including past chair of its Legislative Committee).
You may contact Mr. Elliott directly at: tei@ix.netcom.com.