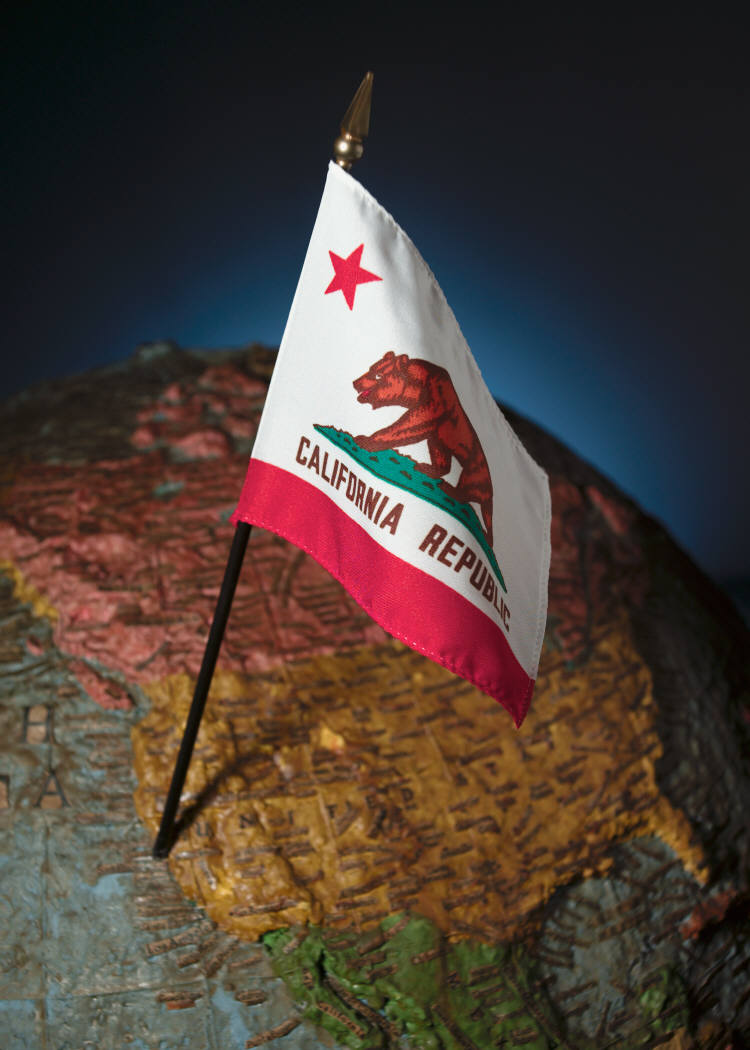 Do you know what's in the chemical products you buy and use, and whether they're "safe?" Effective October 1, 2013, California regulations provide criteria and procedures for state-level identification and listing of likely-hazardous chemicals of concern. Manufacturers and importers will be required to evaluate chemicals of concern in consumer products, their potential alternatives, and how best to limit exposure or reduce hazards. Assemblers and retailers will have related responsibilities. Although these requirements apply directly only within California, any reviews and reformulations are likely to affect global production and distribution decisions.
Federal Toxic Substances Control Act—Are Approaches Crafted in the 1970s Good Enough for the 2010s?
Since its enactment in 1976, the U.S. federal Toxic Substances Control Act (TSCA) has required manufacturers and importers of new "chemical substances" (chemicals and chemical formulations) to submit scientific data for screening by the US Environmental Protection Agency (EPA), before the new product can be sold within the United States. From the perspective of 2013, TSCA includes two important limitations:
Although EPA also has authority to seek screening similar information about chemical substances already in use when TSCA was enacted, it has only done so for a relatively small number of chemicals it considers high risk. Tens of thousands of chemical substances have never been subject to rigorous scientific review by the agency.

Even for new chemical substances, EPA's review is limited to whether the would-be product is safe enough for commerce. EPA does not intrude into manufacturers' business decisions by requiring them to consider whether less hazardous formulations or alternative chemicals might offer less toxic substitutes.
These limitations have led to efforts to add more aggressive chemical reviews. National proposals to expand EPA's TSCA authority have been stymied in Congress, but California adopted a pair of "Green Chemistry" statutes in 2006 to expand chemical reviews. Two state agencies, the Department of Toxic Substances Control (DTSC) and the Office of Environmental Health Hazard Assessment (OEHHA), have undertaken highly-controversial rulemakings to implement the statutory requirements. OEHHA issued regulations in January 2012 that identify a number of green chemistry hazard traits, toxicological and environmental endpoints, and identified "other relevant data."
California's New Safer Consumer Products Regulations
DTSC has just issued Safer Consumer Products Regulations, scheduled to become effective on October 1, 2013. These regulations establish procedures for:
Identification and prioritization of chemicals or chemical ingredients in consumer products as candidate chemicals subject to additional review, and ultimately as chemicals of concern subject to the remainder of these regulations.

Consideration of "product-chemical combinations that produce potentially adverse exposures, leading to identification of priority products.

Identification and analysis of how best to eliminate or reduce potential exposures to, potential adverse impacts posed by chemical(s) of concern present in priority products.
Identifying Candidate Chemicals
DTSC is to administer a Candidate Chemicals List, consisting of chemicals as defined in the regulations. The regulations define an initial list effective October 1, 2013, including every chemical that exhibits a "hazard trait and/or an environmental or toxicological endpoint," and also appears on one or more of the following state, national or international lists of particularly hazardous chemicals:
Known to cause cancer and/or reproductive toxicity that are listed under California's Proposition 65.

Classified by the European Commission (EC) as carcinogens, mutagens, and/or reproductive toxicants Categories 1A and 1B.

Included as Category 1 endocrine disruptors by the EC in its candidate list of Substances of Very High Concern.

With a reference dose or reference concentration based on neurotoxicity, in the US Environmental Protection Agency's (EPA's) Integrated Risk Information System.

Identified by EPA as "carcinogenic to humans", "likely to be carcinogenic to humans", or Groups A, B1, or B2 carcinogens.

Identified as "known to be" or "reasonably anticipated to be" a human carcinogen in the US National Toxicology Program 12th Report on Carcinogens.

Included as persistent, bioaccumulative and toxic, or very persistent and very bioaccumulative by the EC's candidate list of Substances of Very High Concern.

Identified as Persistent, Bioaccumulative, and Inherently Toxic to the environment by the Canadian Environmental Protection Act Environmental Registry Domestic Substances List.

Classified by the EC as respiratory sensitizers Category 1. (J) Groups 1, 2A, and 2B carcinogens identified by the International Agency for Research on Cancer.

Neurotoxicants identified by the Agency for Toxic Substances and Disease Registry.

Persistent Bioaccumulative and Toxic Priority Chemicals identified by EPA.

Reproductive or developmental toxicants identified in National Toxicology Program monographs.

Persistent, Bioaccumulative and Toxic Chemicals subject to section 313 of the Emergency Planning and Community Right-to-Know Act.

Washington Department of Ecology's Persistent, Bioaccumulative, Toxic Chemicals.

Assigned a Notification Level or Maximum Contaminant Level under the California Safe Drinking Water Act.

Identified as a CaliforniaToxic Air Contaminant.

Identified as priority pollutant or pollutant under California Porter-Cologne Water Quality Control Act or federal Clean Water Act.

Identified with non-cancer endpoint and listed with an inhalation or oral Reference Exposure Level by OEHHA.

Priority Chemical identified under the California Environmental Contaminant Biomonitoring Program.

Identified on the Centers for Disease Control and Prevention's Fourth National Report on Human Exposure to Environmental Chemicals and Updated Tables.

Identified on Part A of the list of Chemicals for Priority Action, Oslo and Paris Conventions for the Protection of the Marine Environment of the North-East Atlantic.
DTSC will post a compiled list on its webpage within 30 days, and may revise the list later.
Identifying and Prioritizing Priority Products
DTSC will review products that contain Candidate Chemicals, using detailed criteria set forth in the regulations, and identify product-chemical combinations as Priority Products, based on the following:
Potential public and/or aquatic, avian, or terrestrial animal or plant organism exposure to the Candidate Chemical(s) in the product.

Potential for one or more exposures to contribute to or cause significant or widespread adverse impacts.
DTSC will use these criteria to develop and post a Priority Products List. Within 180 days after October 1, 2013, DTSC will post an initial list containing no more than five products. Each product may contain more than one Candidate Chemical. DTSC also provides procedures for petitions to add or remove a listing.
Compliance Requirements for Priority Products
Manufacturers must notify DTSC within 60 days after the Priority Products List adds any product-chemical combination they produce, providing information about the manufacturer and product. Manufacturers must also prepare one of the following:
Alternatives Analysis Report in two stages:
Submit a Preliminary Alternatives Analysis Report within 180 days after listing, which must include: Identification of Product Requirements and Function(s) of Chemical(s) of Concern; Identification of Alternatives; Identification of Factors Relevant for Comparison of Alternatives; Initial Evaluation and Screening of Alternative Replacement Chemicals; and Consideration of Additional Information.

Submit a final Report within 12 months after DTSC issues a notice of compliance with the Preliminary reporting requirement. These analyses must provide: Identification of Factors Relevant for Comparison of Alternatives; Comparison of the Priority Product and Alternatives; Consideration of Additional Information; and Alternative Selection Decision.
Removal/Replacement Notification explaining that the chemical of concern will be removed or replaced, or the product removed from the California market.
Alternatives Analysis Threshold Notification demonstrating that the chemical of concern is not present in amounts that exceed applicable concentration thresholds, or is available only as a contaminant.
DTSC's regulations provide for public notice and comment, and DTSC review for adequacy. DTSC may also promulgate a Regulatory Response designed to address the hazardous impacts of the chemical(s) of concern present. These may include enhanced product information for consumers, use restrictions, additional engineered safety measures and/or administrative controls, end-of-life management requirements, and/or prohibitions against sale.
DTSC's regulations assign the primary compliance duty to the chemical manufacturer, but also establish a chain of requirements if the manufacturer fails to comply, passing most responsibilities to the importer (if any) and then the retailer or assembler of a subject product. However, only manufacturers can provide Removal/Replacement Notifications and Alternatives Analysis Threshold Notifications. Also, the regulations do not pass on a manufacturer's duty to comply with DTSC directives to provide safety measures and administrative controls, or to manage hazardous wastes derived from priority products; DTSC instead will forbid importation of the product into California.
Self-Assessment Checklist
These regulations are intended to ensure that manufacturers of Priority Products review their formulations, and the hazards inherent in their products. California's goal is to encourage reformulation or removal of unduly hazardous products, when hazards can reasonably be reduced. Assuming this state initiative survives anticipated arguments that the Commerce Clause of the U.S. Constitution bars states from creating such programs, it will require risk reduction efforts in a handful of Priority Products, and probably will encourage additional voluntary efforts.
Does my organization manufacture, import, assemble or sell a product containing one or more chemicals on any of the 23 lists referenced by DTSC's new Safer Consumer Products Regulations?
If so, has my organization conducted any evaluations of the hazards presented by the chemical-product combination?

If so, has my organization considered substitution of chemicals that are not on any of these lists, and/or are less hazardous?

Does my organization purchase or use a product containing one or more chemicals on any of the 23 lists referenced by DTSC's new Safer Consumer Products Regulations?

If so, has my organization reviewed existing evaluations of the hazards presented by the chemical-product combination, and/or conducted its own evaluation?

If so, has my organization considered substitution of products that do not contain any chemicals that are not on any of these lists, and/or are less hazardous?
Where Can I Go For More Information?
DTSC Green Chemistry Initiative website

DTSC Safer Consumer Products Regulations website

OEHHA Green Chemistry website
Specialty Technical Publishers (STP) provides a variety of single-law and multi-law services, intended to facilitate clients' understanding of and compliance with EH&S requirements. These include:
About the Author

Jon Elliott is President of Touchstone Environmental and has been a major contributor to STP's product range for over 25 years. He was involved in developing 16 existing products,including Workplace Violence Prevention: A Practical Guide to Security on the Job and Directors' and Officers' Liability.
Mr. Elliott has a diverse educational background. In addition to his Juris Doctor (University of California, Boalt Hall School of Law, 1981), he holds a Master of Public Policy (Goldman School of Public Policy [GSPP], UC Berkeley, 1980), and a Bachelor of Science in Mechanical Engineering (Princeton University, 1977).
Mr. Elliott is active in professional and community organizations. In addition, he is a past chairman of the Board of Directors of the GSPP Alumni Association, and past member of the Executive Committee of the State Bar of California's Environmental Law Section (including past chair of its Legislative Committee).
You may contact Mr. Elliott directly at: tei@ix.netcom.com.