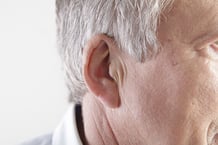 May was Better Hearing and Speech Month, and the National Institute for Occupational Safety and Health (NIOSH reminded employers that Occupational hearing loss (OHL) is one of the most common work-related illnesses in the United States. Each year, about 22 million U.S. workers are exposed to hazardous noise levels at work. NIOSH reports that U.S. employers paid more than $1.5 million in penalties for not protecting workers from noise in 2016, and that $242 million is spent annually on workers' compensation for hearing loss disability.
To respond to NIOSH's reminder, employers can review the Occupational Noise Standard issued by the Occupational Safety and Health Administration (OSHA), which requires employers to manage workplace noise following a series of steps:
Monitoring of noisy work areas to determine if they exceed noise levels set by OSHA.

"Feasible administrative and engineering controls" to reduce employees' unprotected exposures below noise levels set by the standard.

Hearing conservation programs including workplace monitoring, employee hearing tests, and personal protective equipment (PPE) for workers exposed to noise above OSHA's "action level".

Annual hearing tests for workers who regularly work in a noisy environment, and followup if hearing loss is detected.
Does Workplace Noise Require Management?
OSHA requires employers to protect employees against the effects of noise exposures that exceed specified limits. OSHA's limits recognize that noise can damage hearing in two basic ways:
Sudden bursts of "impulsive or impact noise"

Continuing noise over time.
OSHA sets limits on employee exposures to both types of noise. More generally, OSHA considers the potentially harmful effects of noise to be cumulative, and so requires employers to evaluate noise throughout employees' workshifts.
The Standard evaluates sound in decibels (dB). Recognizing that the energy in noise varies not just with its loudness but also with the frequency of the sound itself, OSHA also uses a normalized measure for noise, which is measured by using the A scale of a standard sound level meter called the "A-weighted sound level" or "dBA." The Standard sets permissible exposure limits (PELs) based on employee exposure to noise levels over time, from 90 dBA for an entire 8 hour shift, down to 115 dBA for no more than 15 minutes per shift. Workplace noise should never exceed 140 dB. For comparison, normal conversation levels are considered about 60 dB, a freight train passing close is 80 dB, and a jet taking off close is 130 dB. If workplace exposures exceed these levels, OSHA requires the employer to apply "feasible administrative or engineering controls" to reduce ambient workplace noise below these levels, and requires personal protective equipment (PPE) if ambient controls cannot meet these requirements.
OSHA also provides an action level for noise, which is lower than the PELs. Employers with workplace exposures at or above this action level are to implement comprehensive hearing conservation programs. OSHA calculates the action level in two different ways, based on common noise monitoring equipment: 8-hour time-weighted average (TWA) sound level of 85 dBA; or a noise "dose" of 50% (calculated by comparing actual noise exposures with an OSHA chart defining a 100% dose).
What are Engineering and Administrative Controls For Noise?
OSHA does not define these controls directly. Instead, OSHA offers general guidance and examples. OSHA online Noise webpage offers the following:
Engineering controls involve modifying or replacing equipment, or making related physical changes at the noise source or along the transmission path to reduce the noise level at the worker's ear. Examples of inexpensive, effective engineering controls include some of the following: Choose low-noise tools and machinery; Maintain and lubricate machinery and equipment (e.g., oil bearings); Place a barrier between the noise source and employee (e.g., sound walls or curtains); and Enclose or isolate the noise source.
Administrative controls are changes in the workplace or schedule that reduce or eliminate the worker exposure to noise. Examples include: Operating noisy machines during shifts when fewer people are exposed; Limiting the amount of time a person spends at a noise source; Providing quiet areas where workers can gain relief from hazardous noise sources; and Controlling noise exposure through distance is often an effective, yet simple and inexpensive administrative control.
Employers with workplace noise issues can explore these options further.
What is a Hearing Conservation Program?
OSHA's Standard provides detailed requirements for hearing conservation programs, which must include the following:
Workplace noise monitoring

Employee hearing tests - baseline and annual (to identify "standard threshold shifts")

Hearing protectors (PPE)

Employee training in noise and hearing conservation, hearing protectors, and hearing tests

Additional information – general, and employee-specific

Record-keeping.
Implementation Checklist
Has the organization evaluated all its workplaces to determine if workers may be exposed to noise hazards?
If any workplaces include exposures exceeding an OSHA PEL, has the organization established engineering and administrative controls to maintain exposures below those levels?
Does the organization implement a hearing conservation program meeting OSHA requirements, in each workplace where exposures exceed an OSHA PEL even with all feasible engineering and administrative controls?
Does the organization retain records for each employee who has received testing and/or is covered by a hearing conservation program?
Where Do I Go For More Information?
Information available via the Internet includes:
Specialty Technical Publishers (STP) provides a variety of single-law and multi-law services, intended to facilitate clients' understanding of and compliance with requirements. These include:
About the Author
Jon Elliott is President of Touchstone Environmental and has been a major contributor to STP's product range for over 25 years. He was involved in developing 13 existing products, including Environmental Compliance: A Simplified National Guide and The Complete Guide to Environmental Law.
Mr. Elliott has a diverse educational background. In addition to his Juris Doctor (University of California, Boalt Hall School of Law, 1981), he holds a Master of Public Policy (Goldman School of Public Policy [GSPP], UC Berkeley, 1980), and a Bachelor of Science in Mechanical Engineering (Princeton University, 1977).
Mr. Elliott is active in professional and community organizations. In addition, he is a past chairman of the Board of Directors of the GSPP Alumni Association, and past member of the Executive Committee of the State Bar of California's Environmental Law Section (including past chair of its Legislative Committee).
You may contact Mr. Elliott directly at: tei@ix.netcom.com.