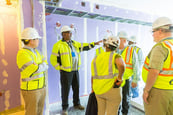 The Occupational Safety and Health Administration (OSHA) has proposed to update and/or clarify dozens of provisions in its regulatory standards, within its General Industry, Construction, and Shipbuilding Standards, as the latest round in an ongoing "Standards Improvement Project." The proposals were published in the October 4 edition of the Federal Register, and comments are due by December 5. Depending on the comments (and perhaps on the outcome of the Presidential election), OSHA plans to finalize changes early in 2017.
What is OSHA Proposing?
OSHA has proposed the following changes:
Reporting job-related hearing loss. OSHA proposes to add a cross-reference to clarify that a physician or other licensed health care professional is to follow the criteria in 29 CFR 1904.5 to determine whether a hearing loss qualifies as job-related. The proposed revision codifies OSHA's existing enforcement policy.

Control of Hazardous Energy (Lockout/Tagout). The existing standard requires employers to develop and implement programs to protect against the "unexpected energization" of machinery during servicing. The proposed revision would remove the term "unexpected" to clarify that OSHA's focus is on the nature of the equipment and the work, and to require protections wherever energization is possible, regardless of whether it is "expected."

Chest X-Ray (CXR) Requirements. OSHA is proposing to remove the existing requirement for periodic CXR in the standards for inorganic arsenic, coke oven emissions, and acrylonitrile standards. Since OSHA established these requirements, large long-term studies have not shown a benefit to CXR screening, either on lung cancer incidence or mortality. Removal would make OSHA's requirements consistent with current medical practices and reduce employer burden and paperwork.

X-Ray Storage. OSHA is proposing to allow storage of x-rays in digital formats, in a variety of General Industry and Shipbuilding standards (including those subject to the CXR proposal above). OSHA adopted the existing requirements for storage of x-ray film before the existence of digital x-ray and storage technology.

Lung-function testing. OSHA is proposing to revise the lung-function testing (spirometry) requirements for the cotton dust standard to make them consistent with current medical practices and technology.

Feral Cats. Existing requirements in the sanitation standard for Shipyard Employment specify that employers must maintain workplaces in a manner that prevents vermin infestation. OSHA recognizes that feral cats pose a minor, if any, threat, and tend to avoid human contact, and OSHA proposes to remove the term "feral cats" from the definition of vermin in the standard.

911 Emergency Services at Worksites. Construction standards require employers to conspicuously post telephone numbers for ambulances, etc. at worksites located in areas where 911 emergency dispatch services are not available. OSHA is proposing to update this requirement to reflect the predominance of the cell phones at construction sites and the widespread adoption of 911 emergency dispatch services. The proposed revision requires the posting of location information at worksites in areas that do not have Enhanced 911 (which automatically supplies the caller's location information to the dispatcher).

Permissible Exposure Limits (PELs). OSHA is proposing a number of corrections and clarifications to make Construction industry PELs consistent with other OSHA PELs standards.

Process Safety Management (PSM) of Highly Hazardous Chemicals. OSHA is proposing to replace the entire thirty-one pages of regulatory text for the PSM Standard for Construction with a cross reference to the identical General Industry Standard.

Personal Protective Equipment (PPE). OSHA is proposing to require Construction employers to select PPE that properly fits each employee, in order to clarify these requirements and make them consistent with General Industry requirements.

Lanyard/lifeline Break Strength. OSHA is proposing to standardize break-strength requirements for lanyards and lifelines throughout the Construction and General Industry Standards.

Manual on Uniform Traffic Control Devices (MUTCD). OSHA's proposed revisions update and clarify the provisions related to traffic signs and devices, flaggers, and barricades to align with current DOT requirements. This would removes the burden on Construction employers to follow multiple sets of regulations.

Load Limit Postings. OSHA is proposing to exempt single family dwellings from a requirement to post maximum safe-load limits for floors in buildings under construction, reducing a burden for residential builders. OSHA notes that these limits are rarely, if ever, an issue in residential dwellings, so that removal would eliminate an unnecessary burden for construction employers.

Excavation Hazards. OSHA is proposing to clarify employers' duties in the Construction excavation standard. The proposal would clarify that a hazard is presumed to exist when loose rock or soil and excavated material or equipment is beside a trench.

MSHA Underground Construction – Diesel Engines. OSHA is proposing to update its existing requirements that mobile diesel-powered equipment used underground comply with Mine Safety Health Administration (MSHA) provisions, to cross-reference current MSHA provisions instead of those presently referenced.

Underground Construction. OSHA is proposing to replace outdated decompression tables used to protect employees working in pressurized underground construction sites, and would allow employers to use the contemporary French decompression tables.

Rollover Protective Structures. OSHA proposes to replace outdated Construction standard references to reference the appropriate consensus standards.

Regulation of coke oven emissions in Construction. OSHA is proposing to remove the regulation of coke oven emissions provisions from the construction standards, and states that any work during operation of coke ovens is General Industry work, not Construction work.

Collection of Social Security Numbers. OSHA is proposing to remove all requirements to include an employee's social security number on exposure monitoring, medical surveillance, and other records, from throughout its General Industry, Construction, and Shipbuilding Standards, in order to protect employee privacy and prevent identity fraud.
Implementation Checklist
Does the organization operate any workplaces that are subject to the Standards that OSHA is proposing to revise?
Where Do I Go For More Information?
Information available via the Internet includes:
● OSHA proposal (as published in the Federal Register)
Specialty Technical Publishers (STP) provides a variety of single-law and multi-law services, intended to facilitate clients' understanding of and compliance with requirements. These include:
About the Author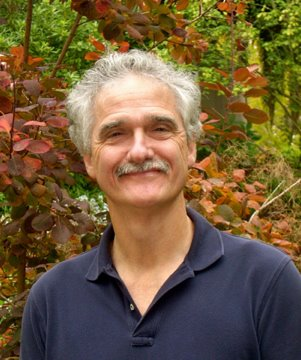 Jon Elliott is President of Touchstone Environmental and has been a major contributor to STP's product range for over 25 years. He was involved in developing 13 existing products, including Environmental Compliance: A Simplified National Guide and The Complete Guide to Environmental Law.
Mr. Elliott has a diverse educational background. In addition to his Juris Doctor (University of California, Boalt Hall School of Law, 1981), he holds a Master of Public Policy (Goldman School of Public Policy [GSPP], UC Berkeley, 1980), and a Bachelor of Science in Mechanical Engineering (Princeton University, 1977).
Mr. Elliott is active in professional and community organizations. In addition, he is a past chairman of the Board of Directors of the GSPP Alumni Association, and past member of the Executive Committee of the State Bar of California's Environmental Law Section (including past chair of its Legislative Committee).
You may contact Mr. Elliott directly at: tei@ix.netcom.com.