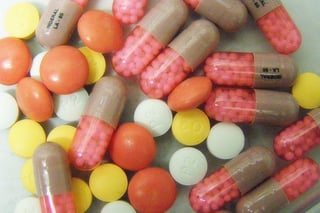 If your organization manages pharmaceuticals, do you know if any of its waste pharmaceuticals are regulated as "hazardous waste" under the Resource Conservation and Recovery Act (RCRA)? And do you know which ones, and why or why not?
The U.S. Environmental Protection Agency (EPA) has developed a number of overlapping ways that a waste might be defined as hazardous – lists of chemical constituents that render a waste hazardous (at least when present above specified concentrations), lists of processes with wastes that are presumed hazardous (given chemical inputs and methods of processing), and technical tests that can be applied to wastes (where a test result above a specified threshold means "hazardous"). EPA has just proposed a targeted set of rules for defining and managing hazardous waste pharmaceuticals generated by specified "healthcare" facilities.
EPA provides two primary explanations for this rulemaking. First, it addresses the difficulty in applying EPA's standard industry-oriented RCRA hazardous waste regulations to the management of hazardous waste pharmaceuticals generated at healthcare facilities and at pharmaceutical reverse distributors who process waste pharmaceuticals before disposal. Second, it responds to studies documenting the presence of various pharmaceutical active ingredients and metabolic by-products in surface waters and groundwater in the United States (EPA estimates that over 6,400 tons of hazardous waste pharmaceuticals are flushed annually).
Public comments are due by November 24, 2015, after which EPA will decide whether to adopt final regulations. Readers should note that many of the facilities targeted by this proposal also comply with state medical waste management requirements (which I summarized here), and will have to coordinated their activities; EPA acknowledges these potential overlaps but does nothing to accommodate them within this proposal.
Types of Facilities Targeted
If finalized, these rules would apply to:
Healthcare Facilities, defined broadly to include any facility that:

Provides preventative, diagnostic, therapeutic, rehabilitative, maintenance or palliative care, and counseling, service, assessment or procedures with respect to the physical or mental condition, or functional status, of a human or animal or that affects the structure or function of the human or animal body.
Sells or dispenses over-the-counter or prescription pharmaceuticals.

Pharmaceutical Reverse Distributors, which means any person that receives and accumulates potentially creditable hazardous waste pharmaceuticals in order to facilitate or verify manufacturer's credit. These help healthcare facilities calculate and receive credit from pharmaceutical manufacturers when healthcare facilities have unused pharmaceuticals that they no longer need – "creditable pharmaceuticals." The reverse distributor reviews the unused pharmaceuticals received and works with the pharmaceutical manufacturer to facilitate providing manufacturer credit back to the healthcare facility. Then the pharmaceutical reverse distributor sends the waste pharmaceuticals for disposal.
Treatment, Storage, and Disposal (TSD) facilities that manage hazardous waste pharmaceuticals.
EPA reports that hazardous waste practices at healthcare facilities differ from industrial hazardous waste generators in several ways that make the application of RCRA hazardous waste regulations difficult:
"Pharmaceutical waste is typically generated at a large number of points in relatively small quantities across a facility, such as at nursing stations, pharmacies and patient, emergency and operating rooms. Furthermore, generators of hazardous waste pharmaceuticals tend to generate hundreds of different types of pharmaceutical waste while, in contrast, many industrial generators tend to generate only a few predictable waste streams in large quantities at relatively few generation points. Some of the difficulties that generators of hazardous pharmaceutical wastes have expressed concerning the current hazardous waste generator regulations relate to making the waste determination, generator status upgrade due to generation of acutely hazardous waste, hazardous waste listings, and accumulation time limits."
Note that these rules do not apply to pharmaceutical manufacturing, production facilities or other generators of hazardous waste pharmaceuticals. Nor do they apply to pharmaceutical wastes generated at other types of locations – such as employee clinics at industrial facilities, for example.
Waste Pharmaceuticals Covered
For purposes of this rule, EPA proposes to define pharmaceutical as "any chemical or biological product that is intended for use in the diagnosis, cure, mitigation, care, treatment, or prevention of disease or injury of a human or other animal; or any chemical or biological product that is intended to affect the structure or function of the body of a human or other animal. This definition includes, but is not limited to: dietary supplements as defined by the Federal Food, Drug and Cosmetic Act, prescription drugs, over-the-counter drugs, residues of pharmaceuticals remaining in containers, personal protective equipment contaminated with pharmaceuticals, and clean-up material from spills of pharmaceuticals."
Within this broad definition, a hazardous waste pharmaceutical is one that qualifies as a "solid waste" under RCRA, and either is listed by EPA or exhibits a hazardous waste characteristic (e.g., toxicity) according to one of EPA's established testing methods. A waste pharmaceutical that does not meet (either prong of) this definition is a non-hazardous waste pharmaceutical.
EPA believes this broad definition will benefit the healthcare sector, which has struggled with complying with the industry-oriented framework of the RCRA regulations. However, readers will note that facilities covered by these rules would still be required to undertake hazardous waste determinations. In part in order to facilitate this process, EPA has established a "Hazardous Waste Pharmaceuticals Wiki" and encourages entities to post information.
Special Compliance Requirements
EPA's regulations presently apply without variation to waste pharmaceuticals generated at healthcare facilities, even though these activities present significantly different challenges. Pharmaceutical waste is typically generated at a large number of points in relatively small quantities across a healthcare facility (nursing stations, pharmacies and patient, emergency and operating rooms). Furthermore, these wastes often consist of hundreds of different types of pharmaceutical wastes, changing continuously with patients and procedures. These exacerbate the complexity of waste determinations, generator status determination -- large quantity generator (LQG), small quantity generator (SQG), and/or conditionally exempt small quantity generator (CESQG) -- and associated waste accumulation limits and record keeping.
Responding to these differences, EPA proposes the following requirements for these covered facilities, distinct from standard hazardous waste generator requirements:
A facility will not become a LQG just because it generates more than 1 kg of acute hazardous waste pharmaceuticals in a month (which is the requirement for most acute hazardous wastes).
A facility will not have to comply with satellite accumulation area regulations (which reflect scattered generation at complex facilities, but assume that generation patterns in each satellite area are fairly constant).
A facility will not need to specify individual hazardous waste codes on manifests when it ships these wastes.
A facility will be able to accumulate hazardous waste pharmaceuticals on site without a RCRA permit for 365 days (rather than 90 for LQGs or 180 for SQGs).
Reverse distributors will be required to meet trining requirements based on whether they are LQGs, SQGs or CESQGs, but healthcare facilities will have less exhaustive training requirements than those applicable to LQGs.
Additionally, the proposed standards are tailored to how pharmaceutical reverse distributors operate and will replace the standard generator regulations for the accumulation and management of hazardous waste pharmaceuticals at pharmaceutical reverse distributors.
Self-Assessment Checklist
Does the organization generate or manage wastes that would as pharmaceutical hazardous waste under this proposal, any of the following:
Healthcare facility?
Reverse distributor?
TSD facility?
Other facility?
Does each facility manage pharmaceutical wastes in compliance with existing RCRA requirements?
Is each facility prepared to convert its waste management practices to meet the proposed requirements, if those are finalized?
Where Can I Go For More Information?
Specialty Technical Publishers (STP) provides a variety of single-law and multi-law services, intended to facilitate clients' understanding of and compliance with requirements. These include:
About the Author

Jon Elliott is President of Touchstone Environmental and has been a major contributor to STP's product range for over 25 years. He was involved in developing 12 existing products, including Environmental Compliance: A Simplified National Guide and The Complete Guide to Environmental Law.
Mr. Elliott has a diverse educational background. In addition to his Juris Doctor (University of California, Boalt Hall School of Law, 1981), he holds a Master of Public Policy (Goldman School of Public Policy [GSPP], UC Berkeley, 1980), and a Bachelor of Science in Mechanical Engineering (Princeton University, 1977).
Mr. Elliott is active in professional and community organizations. In addition, he is a past chairman of the Board of Directors of the GSPP Alumni Association, and past member of the Executive Committee of the State Bar of California's Environmental Law Section (including past chair of its Legislative Committee).
You may contact Mr. Elliott directly at: tei@ix.netcom.com.