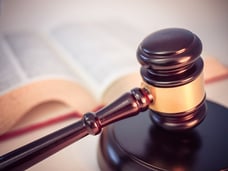 As the Attorney General of Oklahoma, Scott Pruitt made his national reputation suing the Environmental Protection Agency (EPA) to reverse or delay the agency's attempts to expand environmental controls and the scope of its authority. Now that he's EPA Administrator, Pruitt is moving to ensure that his agency doesn't make use of the second major type of agency-defendant litigation, in which an agency is sued and then settles on terms favorable to the plaintiff's goals. In a Directive and Memorandum issued October 16, Pruitt argues that this "sue and settle" litigation represents collusion between agencies and advocates, bypassing normal legislative and administrative processes and allowing agencies to redirect their efforts through "regulation by litigation." And because litigation settlements typically involve only the active parties and the judge, these approaches tend to freeze out others – states, groups, and individuals – who lose the opportunities to participate that they'd be provided by normal legislative and regulatory proceedings.
What Does Administrator Pruitt Direct?
To overcome the problems he sees with sue and settle litigation, Pruitt's Directive requires EPA to do the following:
Publish each notice of intent to sue EPA within 15 days after receipt.

Publish each complaint or petitions for (judicial) review naming EPA as is a defendant or respondent in federal court within 15 days after receipt.

Directly notify any affected state or regulated entity of each such complaint or petitions for (judicial) review, within 15 days after receipt.

Notify any affected state or regulated entity of a potential settlement or consent decree, and seek its concurrence before finalizing the agreement.

Publish a list of consent decrees and settlement agreements that govern EPA actions, along with any attorney fees paid, beginning within 30 days after the directive and updated within 15 days after any new consent decree or settlement agreement.

Never enter any consent decrees that exceed the authority of the courts by approving an action the court could not have ordered.

Exclude plaintiff's attorney's fees and litigation costs from settlements (arguing that there is no "prevailing party" in a settlement so no award is appropriate).

Ensure that any deadline for further EPA action provides sufficient time to issue or modify proposed and final rules, and to take and consider public comment.

Publish each proposed or modified consent decree and settlement, with explanation of the legal basis and proposed timeline for any EPA action, for public comment (30 days unless the particular law sets a different time), provide a public hearing on the proposed consent decree or settlement when requested, and evaluate comments before finalizing the proposal.
He cautions that these are intended to clarify administrative matters, not to create any new legal right for any party. He also reserves the right to exercise his discretion to allow deviations from these procedures. Finally, "In no circumstance, however, will I permit the agency to violate its statutory authority or to upset the constitutional separation of powers."
As of November, EPA's Office of General Counsel (OGC) has created a webpage repeating these requirements, with links to notices of intent to sue, and to complaints and petitions for review.
What Might This Mean?
Readers should keep in mind that this new directive is intended to make it less likely that EPA will move "too quickly" to undertake an initiative to expand its regulatory reach. As I've described in other blogs, since the beginning of President Trump's administration all of EPA's regulatory initiatives have been directed to reducing the agency's regulatory reach (for example, here and here), so this Directive really serves as another example of the policies presently underway. You should also note that the efforts to ensure timely notice by "regulated entities" does not extend to the environmental and community activists behind many of the sue and settle cases that Scott Pruitt characterizes as collusive.
However, since the Directive applies to all complaints and judicial appeals, it will be interesting to see how many such cases are brought by parties seeking to further reduce or delay agency actions. Timely notice of all cases and proposed resolutions can provide useful information, regardless of the viewers' point of view.
Finally, readers should note that former EPA attorneys, including many who worked on the types of cases now being foreclosed, have objected that the new policy misrepresents their motivations and actions.
Self-Assessment Checklist
Are any of the organization's activities subject to ongoing EPA rulemakings, and therefore potentially affected directly by the content of any new or revised rules and the deadlines for compliance with such rules?
Has the organization participated in any such rulemakings, or otherwise notified EPA that it is a regulated entity that may qualify to receive case-specific information called for in Administrator Pruitt's directive?
Where Do I Go For More Information?
Specialty Technical Publishers (STP) provides a variety of single-law and multi-law services, intended to facilitate clients' understanding of and compliance with requirements. These include:
About the Author

Jon Elliott is President of Touchstone Environmental and has been a major contributor to STP's product range for over 25 years. He was involved in developing 13 existing products, including Environmental Compliance: A Simplified National Guide and The Complete Guide to Environmental Law.

Mr. Elliott has a diverse educational background. In addition to his Juris Doctor (University of California, Boalt Hall School of Law, 1981), he holds a Master of Public Policy (Goldman School of Public Policy [GSPP], UC Berkeley, 1980), and a Bachelor of Science in Mechanical Engineering (Princeton University, 1977).

Mr. Elliott is active in professional and community organizations. In addition, he is a past chairman of the Board of Directors of the GSPP Alumni Association, and past member of the Executive Committee of the State Bar of California's Environmental Law Section (including past chair of its Legislative Committee).
You may contact Mr. Elliott directly at: tei@ix.netcom.com