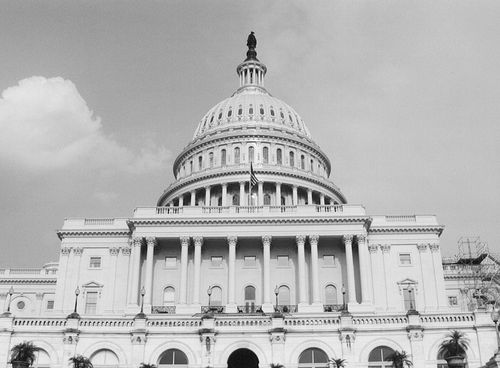 Laboring under a host of compliance requirements, a weary environmental health and safety professional might be tempted to mutter "Well, what if I don't?" Of course the answer is that the organization–and maybe the EH&S professional–could face civil and even criminal sanctions from regulators and prosecutors. These sanctions are written into the laws and regulations in order to encourage compliance and punish non-compliance, and they've just been revised…but how effective is such encouragement?

Activists and politicians have long argued that potential punishments might be treated as a cost of doing business, and if that cost is low enough compared with the cost of compliance that some organizations may choose to ignore the requirements and take their chances. This possibility grows over time, if nominal penalty levels are left unchanged while inflation effectively reduces them.

To counteract inflationary erosion of these the effects of inflation, for the past quarter century U.S. federal law has directed most agencies to make periodic "cost of living" adjustments to maximum available civil penalty levels (there are no provisions for standing periodic adjustments to criminal penalties). The first version of this approach was enacted by the Federal Civil Penalties Inflation Adjustment Act of 1990, which directed the President to report annually on any adjustments made under existing statutory authority, and to calculate what such adjustments would have been if more agencies had the authority to make them.



How Has The Act Worked Since 1996?




Congress amended the Act in 1996 to authorize and require most agencies to make inflation adjustments every four years. The exceptions precluded cost of living adjustments to penalties under the following:
Internal Revenue Code

Occupational Safety and Health Act

Social Security Act

Tariff Act.
These provisions direct agencies to base adjustments on inflation since the penalties were last set (when Congress created the penalty, or at the most recent previous adjustment) – the 1970s for many environmental provisions, the 1930s for securities laws, etc. Individual adjustments are capped, however, so deterrence doesn't become sticker shock, and rounding requirements are also imposed:
Multiple of $10 for penalties less than or equal to $100.

Multiple of $100 for penalties greater than $100 but less than or equal to $1,000.

Multiple of $1,000 for penalties greater than $1,000 but less than or equal to $10,000.

Multiple of $5,000 for penalties greater than $10,000 but less than or equal to $100,000.

Multiple of $10,000 for penalties greater than $100,000 but less than or equal to $200,000.

Multiple of $25,000 for penalties greater than $200,000.
These limitations, and the failures of some agencies to meet their quadrennial deadlines, mean that most penalties are lower than they would have been if timely adjustments had been made all along. For example, Environmental Protection Agency (EPA) adjustments to Clean Air Act penalties have raised maximum penalties by 50% (e.g., a host of $25,000 maximum civil penalties have been $37,500 since the most recent adjustments effective December 6, 2013), although inflation since 1970 has been been over 6X (federal index has risen from 37.8 to 236).
What Changes Become Effective In 2016?
The federal budget for Fiscal Year 2015, adopted (belatedly) in November 2015, includes revisions to the Act to:

Require annual adjustments, beginning July 1, 2016 and no later than each January 15 thereafter, based on Consumer Price Index levels as of the preceding October.

Remove the exclusion for the Occupational Safety and Health Act and the Social Security Act.

The 2016 adjustment can be to no more than 150% of the rate in effect when the 2015 amendments were enacted.
Of course, these adjustment only apply to an organization or individual who becomes subject to a civil penalty. However, Congress and the President intend that these amendments will enhance the deterrent effect of escalating (potential) penalties.
Self Assessment Checklist
Is your organization subject to federal regulatory requirements and prohibitions?

If so, has the organization established programs to ensure compliance?

If so, do these programs consider the potential impact of civil penalties for violations?

Where Can I Go For More Information?


Specialty Technical Publishers (STP) provides a variety of single-law and multi-law services, intended to facilitate clients' understanding of and compliance with requirements. These include:
About the Author

Jon Elliott is President of Touchstone Environmental and has been a major contributor to STP's product range for over 25 years. He was involved in developing 12 existing products, including Environmental Compliance: A Simplified National Guide and The Complete Guide to Environmental Law.
Mr. Elliott has a diverse educational background. In addition to his Juris Doctor (University of California, Boalt Hall School of Law, 1981), he holds a Master of Public Policy (Goldman School of Public Policy [GSPP], UC Berkeley, 1980), and a Bachelor of Science in Mechanical Engineering (Princeton University, 1977).
Mr. Elliott is active in professional and community organizations. In addition, he is a past chairman of the Board of Directors of the GSPP Alumni Association, and past member of the Executive Committee of the State Bar of California's Environmental Law Section (including past chair of its Legislative Committee).
You may contact Mr. Elliott directly at: tei@ix.netcom.com.