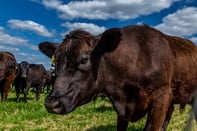 How long can a new President's policy changes take? I've been writing about President Trump's attempts to roll back environmental requirements, and cautioning that some changes can be fast (like immediate repeal of his predecessor's executive orders regarding climate change) while others will require multi-year rulemakings to revise finalized regulations (like EPA's review of the greenhouse gas emission limits under the Clean Air Act, both extremes appear in a recent Executive Order I discussed here). On April 11 the federal Court of Appeals for the D.C. Circuit issued a reminder that regulatory changes can take a long time. The Court revoked several environmental reporting exemptions adopted by EPA in the last month of George W. Bush's administration (December 2008, effective on the day of President Obama's inauguration January 20, 2009) – culminating a year-long rulemaking and setting of 8 years of administrative and judicial appeals. So this regulation-reducing effort took 9 years to fail.
The Court's decision is directly interesting to agricultural organizations that just lost their exemptions, and to students of administrative law and appeals. But it should also be indirectly interesting to the much larger group who are watching President Trump's efforts to reverse President Obama's efforts, as a reminder that many of these changes may take many years, during which the political winds may shift several times.
Which Exemptions Did the Court Repeal?
The Court just vacated three exemptions to qualifying agricultural operations, adopted by EPA under the Superfund law (Comprehensive Environmental Response, Compensation and Liability Act (CERCLA)) and the Emergency Planning and Community Right-to-Know Act (EPCRA; also known as SARA Title III).
Reportable Quantity (RQ) releases under CERCLA
CERCLA requires owners and operators of facilities or vessels who know of a release of listed hazardous substances (except "continuous" releases or those with permits under other laws) to immediately report to the National Response Center (NRC) all such releases that equal or exceed the specified RQ established by EPA. However, EPA provides several exemptions; the one just revoked covered releases to the air of any hazardous substance from animal waste at farms. EPA defined "animal waste" as "manure (feces, urine, and other excrement produced by livestock), digestive emissions, and urea", whether as a single waste stream or mixed with compost, bedding or other such materials.
Reportable spills and leaks to air under EPCRA
Among its disparate provisions, EPCRA requires EPA to define Extremely Hazardous Substances (EHS), and to require immediate reporting to the NRC of releases of EHS or other CERCLA-defined hazardous substances to the air. Listed EHS include ammonia and hydrogen sulfide, which can be released from animal wastes. EPA provides several exemptions from this reporting requirement, including two just vacated. These exemptions covered a release of hazardous substances from animal waste at a farm that: stables or confines fewer than specified threshold numbers of animals (i.e., numbers that qualify the facility as a concentrated animal feeding operation (CAFO)" under the Clean Water Act; or does not stable or otherwise confine animals.
Why Did the Court Reject EPA's Decision?
In adopting these three farm-based exemptions, EPA reasoned that reporting of these types of releases to the NRC would likely be a waste of time, since Superfund response teams and state and local emergency agencies are geared up to contain and cleanup after emergencies and so "unlikely" to respond to reports of off-gases from farms. EPA also observed that most of these releases are routine and ongoing (although subject to fluctuations in volume), and many are not process-related and therefore sufficiently difficult to control that environmental administrative agencies are also "unlikely" to respond.
A collection of environmental groups, led by the Waterkeeper Alliance, sued EPA. They repeated arguments that EPA had ignored when issuing the exemptions: that reporting would provide public and environmental benefits; and that some obvious situations exist where response or administering agencies could be expected to respond to reports, for example where odors posed nuisances or possible public health hazards, and others in which specific farm activities (such as turning manure piles or stirring cesspools to facilitate pumping of liquid wastes) where readily subject to administrative controls to reduce emissions. They also argued that the language of the statutes does not support these exemptions.
The three-judge Court of Appeals panel rejected EPA's arguments. The Court found no general authorization for EPA to grant exemptions (i.e., beyond several provided in the statutes themselves), but recognized that administering agencies have general discretion to avoid regulation of situations where the "de minimis" potential benefits are far exceeded by the costs of compliance and enforcement. However, the Court found that the examples offered by the environmental groups in the rulemaking and subsequent litigation exceeded these "de minimis" levels and rendered EPA's general exemptions inappropriate. Accordingly, the Court vacated the exemptions.
Why Should This Decision Be Interesting to Non-Farmers?
We're all watching the Trump administration make promises to reduce regulation, including elimination of those that agencies such as EPA find "burdensome." The Waterkeeper Alliance decision illuminates portions of the paths forward. Consider these points:
This litigation took over 8 years after EPA completed its rulemaking. That's longer than President Trump's administration will last, even if he serves two full terms. Some of his agencies' regulatory initiatives will not be decided until his successor has taken office (and as we're seeing early in 2017, a successor with different policy priorities may seek to undo his efforts).

Courts expect agencies to base decisions on facts in the record, and are not supportive of sweeping agency pronouncements that "unlikely" benefits are readily overwhelmed by the costs of compliance and administration. The current trends in judicial decision-making intensify this point, as "conservative" jurors (up to and including our newest US Supreme Court justice) seek to cut back on agency discretion they believe exceeds reasonable readings of Congressional intentions expressed in the letter of the laws.
Self-Assessment Checklist
Does the organization operate facilities, including CAFOs, where animal wastes are generated?
If so, has the organization quantified routine air emissions, and if so of which substances (including any CERCLA hazardous substances and EPCRA EHS)?
Where Do I Go For More Information?
Information available via the Internet includes:
Specialty Technical Publishers (STP) provides a variety of single-law and multi-law services, intended to facilitate clients' understanding of and compliance with requirements. These include:
About the Author

Jon Elliott is President of Touchstone Environmental and has been a major contributor to STP's product range for over 25 years. He was involved in developing 13 existing products, including Environmental Compliance: A Simplified National Guide and The Complete Guide to Environmental Law.

Mr. Elliott has a diverse educational background. In addition to his Juris Doctor (University of California, Boalt Hall School of Law, 1981), he holds a Master of Public Policy (Goldman School of Public Policy [GSPP], UC Berkeley, 1980), and a Bachelor of Science in Mechanical Engineering (Princeton University, 1977).

Mr. Elliott is active in professional and community organizations. In addition, he is a past chairman of the Board of Directors of the GSPP Alumni Association, and past member of the Executive Committee of the State Bar of California's Environmental Law Section (including past chair of its Legislative Committee).
You may contact Mr. Elliott directly at: tei@ix.netcom.com