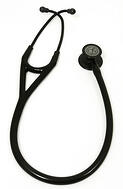 A wide variety of Occupational Safety and Health Administration (OSHA) standards require employers to acquire or create documentation of employees' exposures to potentially hazardous materials and contaminants in their workplaces, and to inform employees of the presence of these hazards. For example, the Hazard Communication Standard (Hazcom) requires most employers to acquire Safety Data Sheets (SDSs) and provide workplace labeling and employee training. Other standards require employers to monitor their workplaces for airborne exposures to contaminants, and to compare such exposures to permissible exposure limits (PELs) or action levels. Some standards require employers to conduct medical monitoring of employees who are subject to such exposures. These records can be vitally important to provide information on long-term (chronic) health effects of exposures.
What to do with all those records? OSHA has adopted a specific Access to Employee Exposure and Medical Records Standard to ensure that employers provide OSHA, employees, and their designated representatives with a rights to access relevant exposure and medical records, including those created in compliance with other standards (I refer to it as "this Standard" for the remainder of this note). This Standard includes record retention requirements longer than those in the underlying information and monitoring standards; to comply successfully, employers need comprehensive record review and retention procedures.
Are Employees Exposed To Chemicals?
This Standard applies to each current and former employer in the general, maritime, and construction industries who "makes, maintains, contracts for, or has access to employee exposure or medical records, or analyses thereof, pertaining to employees exposed to toxic substances or harmful physical agents." This Standard regulates all these records, regardless of whether or not any other specific OSHA standard also applies – most of those standards explicitly direct employers to comply with this Standard's recordkeeping requirements.
Employers must keep records of exposures and medical monitoring of each "toxic substance or harmful physical agent" in the workplace. OSHA defines these as "any chemical substance, biological agent (bacteria, virus, fungus, etc.), or physical stress (noise, heat, cold, vibration, repetitive motion, ionizing and non-ionizing radiation, hypo- or hyperbaric pressure, etc.)" that meets any of the following criteria:
Is listed in the National Institute of Occupational Safety and Health (NIOSH) Registry of Toxic Effects of Chemical Substances (RTECS).

Demonstrates "positive evidence of an acute or chronic health hazard" in testing known to the employer.

Is covered by a Material Safety Data Sheet (MSDS) kept by or known to the employer indicating that the material may pose a hazard to human health (OSHA has replaced MSDS requirements with Safety Data Sheet (SDS) requirements, but this Standard does not yet reflect that transition).
What Records Are Required?
When another OSHA standard (such as OSHA's Regulated Carcinogen Standard) requires an employer to create chemical exposure and medical records, this Standard requires the employer to keep chemical exposure and medical records for each of the following types of employee:
Current employee

Former employee (including a deceased or incapacitated former employee, who may be represented by a legal representative)

Employee assigned or transferred to where there will be exposure to toxic substances or harmful physical agents.
The following records are covered:
Employee exposure records that contain any of the following information:

Workplace monitoring or measuring of a toxic substance or harmful physical agents, including related collection and analytical methodologies, calculations, and other background data relevant to interpretation of results.

Biological monitoring results that assess the absorption of a toxic substance or harmful physical agent by body systems (e.g., blood and tissue sample results) but not including drug or alcohol test results.

MSDS [Note: or SDS] indicating the material may pose a hazard to human health.

(If the first three types of records are unavailable) chemical inventory describing where and when these substances were used.
Employee medical records made or maintained by a health care professional that describe the health of an employee, including:

Medical and employment questionnaires or histories.

Job descriptions and occupational exposures.

Medical exam results (pre-employment, pre-assignment, periodic, or episodic) and laboratory tests (including chest and other X-rays and all biological monitoring not considered an "employee exposure record").

Medical opinions, diagnoses, progress notes, and recommendations.

First aid records.

Descriptions of treatments and prescriptions.

Employee medical complaints.
How Must Records Be Retained, And For How Long?
This Standard requires employers to retain these records for at least 30 years. They can be retained in a "retrievable" format, so more employers are moving toward electronic recordkeeping. An employer must provide them on request, for review and copying, to the employer, employer representative, and to OSHA. Since privacy protections may apply, this may involve issues to protect the privacy of non-requesting employees if a record covers multiple employees (as many monitoring and some testing records typically do). Trade secret protections are available, but appropriate arrangements will be necessary for protected information relevant to employee health issues.
Are employees informed of these records and their rights?
An employer must inform each employee, upon hiring and at least annually thereafter, of the following information:
Existence, location, and availability of records covered by this Standard

Person responsible for maintaining and providing access to records

Each employee's rights of access to these records
Self-Assessment Checklist:
Has the organization established recordkeeping procedures covering workplace monitoring, employee exposure, and employee medical records?

How are responsibilities assigned?

Where are records maintained?

How are records transmitted to retention locations?

Are records retained for at least 30 years, in accessible formats?

Are employees informed of the existence and retention of these records, of their rights to access them, and of procedures for employees, their representatives, and OSHA to access the records?
Where Can I Go For More Information?
Specialty Technical Publishers (STP) provides a variety of single-law and multi-law services, intended to facilitate clients' understanding of and compliance with requirements. These include:
About the Author

Jon Elliott is President of Touchstone Environmental and has been a major contributor to STP's product range for over 25 years. He was involved in developing 12 existing products, including Environmental Compliance: A Simplified National Guide and The Complete Guide to Environmental Law.
Mr. Elliott has a diverse educational background. In addition to his Juris Doctor (University of California, Boalt Hall School of Law, 1981), he holds a Master of Public Policy (Goldman School of Public Policy [GSPP], UC Berkeley, 1980), and a Bachelor of Science in Mechanical Engineering (Princeton University, 1977).
Mr. Elliott is active in professional and community organizations. In addition, he is a past chairman of the Board of Directors of the GSPP Alumni Association, and past member of the Executive Committee of the State Bar of California's Environmental Law Section (including past chair of its Legislative Committee).
You may contact Mr. Elliott directly at: tei@ix.netcom.com.