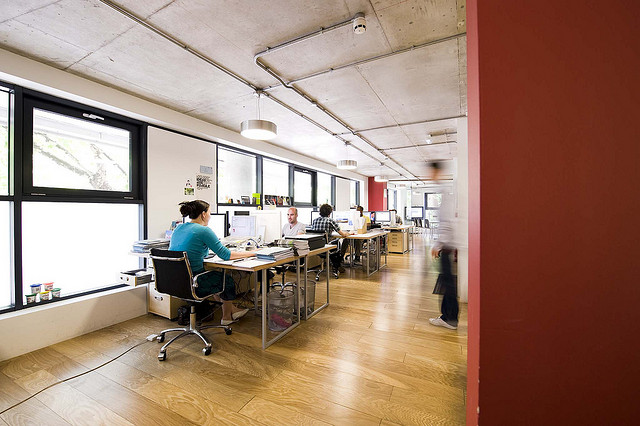 On June 23, President Obama issued a Presidential Memorandum to federal agencies, specifying steps they must take to enhance workplace flexibility for federal workers, and specifying timelines for the federal Office of Personnel Management (OPM) and each federal agency to complete those steps. The Memorandum establishes OPM as the hub of these activities, with assignments to create guidance, synthesize information being provided by other federal agencies, and provide ongoing inter-agency advice. The Memorandum is careful not to create any new rights for federal employees, but it is intended to ensure that agencies expand their interpretations and applications of those rights to the maximum extent feasible.
If you work in a federal agency you must be aware of these tight timelines. Even if you don't, you should be aware of the steps underway and preparing to consider whether any of the following steps would enhance your workplace.
What Tasks and Timelines Does the Memorandum Establish?
OPM has ongoing responsibilities to provide information and consulting to other agencies, and also is assigned some specific deadlines. Other agencies are to be evaluating and improving their workplace flexibilities, and also have some specific deadlines.
Within 60 days (by August 22):
OPM is to issue guidance to federal agencies' Chief Human Capital Officers regarding the following workplace flexibility issues:
Federal employees have the right to request "work schedule flexibilities" available under applicable federal laws, collective bargaining agreements, and agency-specific policies, without fear of retaliation

Agencies' policies generally must provide for at least the following:

Employees can request work schedule flexibilities, including telework, part-time employment, or job sharing.

Upon receipt of such requests, supervisors (or their designees) should meet or confer directly with the requesting employee as appropriate to understand fully the nature and need for the requested flexibility.

Supervisors must consider the request and supporting information carefully and respond within 20 business days of the initial request (or sooner if required by agency policy).

Each agency should remind employees on a periodic basis of available workplace flexibilities available.
Within 120 days (by October 21):
Each agency must review its procedures, and if necessary amend or establish procedures to address the four required elements of flexibility listed above.
Within 180 days (by December 21):
Each agency must review its workplace flexibilities and work-life policies and programs to assess whether they are being effectively used "to the maximum extent practicable" and submit a report to OPM that includes:
Any agency best practices the agency has employed to create a culture and work environment that supports the productive and efficient use of workplace flexibilities and work-life programs.

Any barriers to or limitations that may unnecessarily restrict the use of existing workplace flexibilities and work-life programs and recommendations for addressing or eliminating them.
The Memorandum provides additional examples of each category:
Workplace flexibilities include:

Part-time employment and job sharing, including for temporary periods of time where appropriate.

Alternative work schedules, including assurance that core hours are limited only to those hours that are necessary.

Break times for nursing mothers and a private space to express milk.

Telework.

Annual leave and sick leave, including the advancement of leave for employee and family care situations.

Sick leave for family care and bereavement.

Sick leave to care for a family member with a serious health condition.

Sick leave for adoption.

Family and Medical Leave Act (FMLA) leave, including allowing employees to take their FMLA leave intermittently as allowed under the Act, for childbirth, adoption, and foster care.

Leave transfer programs, including leave banks

Bone marrow and organ donor leave.

Leave policies related to domestic violence, sexual assault, and stalking situations.

Work-Life Programs include:

Dependent care programs, including on-site child care, child care subsidies, emergency child care, and elder care.

Employee Assistance Programs (EAPs), including counseling, resources, and referrals.

Support for nursing mothers, including worksite lactation support programs and resources.

Worksite health and wellness programs, and opportunities to utilize those resources.
OPM is to work with agencies throughout this period, to support these activities.
Within 300 days (by June 18, 2015):
OPM is to:
Review all the agency reports submitted in December, and prepare a report to the President with:

Information on agency best practices with regard to the use of workplace flexibilities.

Any barriers to or limitations that may unnecessarily restrict the use of existing workplace flexibilities and work-life programs.

Recommendations for addressing or eliminating such barriers or limitations.

Proposals for future data reporting.

Metrics for tracking the use and cost-benefit of work-life programs.

Review, for the purpose of identifying relevant trends related to workplace flexibility issues, agencies' annual reports under the No FEAR Act (which include the agency's analysis of violations of antidiscrimination and whistleblower laws, examination of trends, causal analysis, knowledge gained through experience, and any actions planned or taken to improve the agency's programs).
Finally, and without a specific deadline, OPM is to create and electronically publish an annual Workplace Flexibility Index, using data from the Federal Employee Viewpoint Survey, reporting required by the Telework Enhancement Act of 2010, and other appropriate measures of agencies' effective use of workplace flexibilities;
Self-Assessment Checklist
Does my organization have policies providing for "workplace flexibility and/or "life-work balance"?

If so, what are those policies (including any or all noted above)?

If so, how are those policies communicated to employees?

If so, how consistently and aggressively are those policies implemented?
Where Can I Go For More Information?
Specialty Technical Publishers (STP) provides a variety of single-law and multi-law services, intended to facilitate clients' understanding of and compliance with requirements. These include:
About the Author

Jon Elliott is President of Touchstone Environmental and has been a major contributor to STP's product range for over 25 years. He was involved in developing 16 existing products,including The Complete Guide to Environmental Law and Securities Law.
Mr. Elliott has a diverse educational background. In addition to his Juris Doctor (University of California, Boalt Hall School of Law, 1981), he holds a Master of Public Policy (Goldman School of Public Policy [GSPP], UC Berkeley, 1980), and a Bachelor of Science in Mechanical Engineering (Princeton University, 1977).
Mr. Elliott is active in professional and community organizations. In addition, he is a past chairman of the Board of Directors of the GSPP Alumni Association, and past member of the Executive Committee of the State Bar of California's Environmental Law Section (including past chair of its Legislative Committee).
You may contact Mr. Elliott directly at: tei@ix.netcom.com.