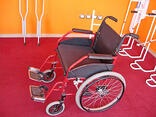 The workers' compensation system is based on a trade-off between employers and employees. Employees are entitled to receive prompt, effective medical treatment for on-the-job injuries or illnesses no matter who is at fault and, in return, are therefore prevented from suing employers over those injuries. As a result, California employers, as in other states, are required by law to have workers' compensation insurance, even if they have only one employee. And, if employees get hurt or sick because of work, the employer is required to pay for workers' compensation benefits. Workers' comp insurance provides six basic benefits: medical care, temporary disability benefits, permanent disability benefits, supplemental job displacement benefits, or vocational rehabilitation and death benefits.
The vast majority of workers' compensation claims are resolved without any problems. However, sometimes a disagreement can arise between the employee and employer over issues such as whether the injury was sustained on the job or how much in benefits the employee is entitled to receive. When a dispute like that arises, the Division of Workers' Compensation (DWC) can help resolve it through its Information and Assistance Unit or by going before a judge at one of the division's 23 local district offices plus satellites.
The DWC monitors the administration of workers' compensation claims, and provides administrative and judicial services to assist in resolving disputes that arise in connection with claims for workers' compensation benefits. DWC's mission is to minimize the adverse impact of work-related injuries on California employees and employers.
Learn more about what you can do if you get injured at work; visit the State of California Department of Industrial Relations (DIR) webpage. Make sure to check out the Frequently Asked Questions page, where you'll discover answers to basics like how to avoid getting injured to more complicated issues like how to navigate the system and whether or not to obtain legal counsel. In addition to the FAQs, employees may call 1-800-736-7401 to hear recorded information on a variety of workers compensation topics 24 hours a day.
STP has recently published an update to its publication California Training Requirements Compliance Guide and also publishes the following related guides: