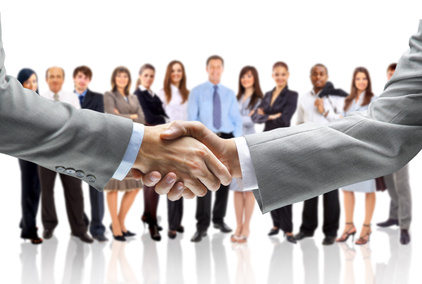 The Fair Labor Standards Act of 1938 (FLSA) establishes a national minimum wage for most employees engaged in interstate commerce, and requires time-and-one-half pay for overtime worked by most employees. Although the most obvious changes to FLSA requirements occur when Congress raises the minimum wage, other revisions also impose important effects on millions of U.S. workplaces.
On March 13, 2014 President Obama directed the US Department of Labor (DOL) to review and revise exemptions from overtime requirements applied to "white collar" workers, in order to "modernize and streamline" these rules. These revisions are likely to reverse at least some of the controversial revisions made in 2004 during President George W. Bush's administration.
Which White Collar Workers Are Presently Exempt From Overtime Payments?
Keep in mind that an exemption from overtime means that an employer can direct a salaried employee to work more than a 40 hour week without paying overtime. So it means more money in the employer's pocket and less in the employee's.
Most existing provisions date from August 2004, when DOL's Wage and Hour Division (WHD) issued substantial amendments to its FLSA rules. FLSA's white collar exemptions apply only to certain types of employees who earn at least $455 per week, and work as bona fide executive, administrative, professional, computer, and outside sales employees. Manual laborers and other "blue collar" workers do not qualify; nor do public safety personnel. The rules apply to the following:
Executive employees whose primary duty is management in or of the enterprise; who customarily and regularly direct the work of two or more other employees; and who have authority to hire or fire, or whose "suggestions and recommendations as to the hiring, firing, advancement, promotion or any other change of status of other employees are given particular weight."

Administrative employees whose primary duty is the performance of office or non-manual work directly related to the management or general business operations of the employer or its customers; and whose primary duty "includes the exercise of discretion and independent judgment with respect to matters of significance."

Professional employees whose primary duty is the performance of work requiring: "knowledge of an advanced type in a field of science or learning customarily acquired by a prolonged course of specialized intellectual instruction; or invention, imagination, originality or talent in a recognized field of artistic or creative endeavor."

Computer employees whose primary duties consists of: "application of systems analysis techniques and procedures, including consulting with users, to determine hardware, software or system functional specifications; design, development, documentation, analysis, creation, testing or modification of computer systems or programs, including prototypes, based on and related to user or system design specifications; [and/or] design, documentation, testing, creation or modification of computer programs related to machine operating systems."

Outside sales employees whose primary duty is: making sales or obtaining orders for services; and who are customarily and regularly engaged away from the employer's place or places of business when doing so.
What Changes Might We Expect?
President Obama's Executive Memorandum provides DOL with general policy guidance, so we can't be certain what changes will ultimately result. The memo states that white color exemptions "have not kept up with our modern economy." Therefore, the memo directs DOL propose revisions to "modernize and streamline" the existing overtime regulations, in order to "update existing protections consistent with the intent of the Act; address the changing nature of the workplace; and simplify the regulations to make them easier for both workers and businesses to understand and apply."
What might "modernize and streamline" mean? The White House issued a Fact Sheet to accompany the memo. The Fact Sheet emphasizes:
$455 per week is below the poverty line for a family of four, so the minimum should be raised.

In part because of the existing exemptions, only 12% of salaried workers qualify for overtime, and many (such as convenience store managers) may work 50 or 60 hours per week and receive little more than the minimum wage for 40 hour workers.
Accordingly, experts expect proposals to raise the floor amount for salaried workers exempt from overtime, and to restrict sharply the applicability of the white collar exemption.
Self-Assessment Checklist
Does my organization employ workers who perform any of the following types of "white collar" jobs:
Executive management

Administration

Professional services

Computer programming or operations

Outside sales
If so, are any of these workers paid salaries, rather than hourly wages subject to overtime?
Has the organization evaluated the basis for deciding which jobs are salaried, and which are hourly?
Is the organization monitoring developments in white collar compensation, including preparations to monitor WHD's rulemaking?
Where Can I Go For More Information?
Specialty Technical Publishers (STP) provides a variety of single-law and multi-law services, intended to facilitate clients' understanding of and compliance with requirements. These include:
About the Author

Jon Elliott is President of Touchstone Environmental and has been a major contributor to STP's product range for over 25 years. He was involved in developing 16 existing products,including The Complete Guide to Environmental Law and Securities Law.
Mr. Elliott has a diverse educational background. In addition to his Juris Doctor (University of California, Boalt Hall School of Law, 1981), he holds a Master of Public Policy (Goldman School of Public Policy [GSPP], UC Berkeley, 1980), and a Bachelor of Science in Mechanical Engineering (Princeton University, 1977).
Mr. Elliott is active in professional and community organizations. In addition, he is a past chairman of the Board of Directors of the GSPP Alumni Association, and past member of the Executive Committee of the State Bar of California's Environmental Law Section (including past chair of its Legislative Committee).
You may contact Mr. Elliott directly at: tei@ix.netcom.com.